You're heading down the highway, trailer in tow, and your eyes catch a sign: "Trailer speed limit: 55 mph". But you remember that your tires and notice a speed rating of 'L'. You start wondering, "What's this 'L' all about? Can my trailer tires handle more speed?" Understanding your trailer tire speed ratings is like decoding a secret language – and it's a language that speaks volumes about your safety on the road.
Trailer Tire Speed Rating

Trailer tire speed ratings, represented by letters on the tire's sidewall, indicate the maximum speed your tires can safely handle when properly inflated and under load.

The ratings typically range from 'L' (75 mph) to 'N' (87 mph) for most trailer tires.
In this article, we'll demystify the world of tire speed ratings. We'll discuss the differences between trailer tires, truck tires, and passenger car tires, delve deeper into trailer tire speed ratings and their significance, explore the realities of driving with a trailer, and finally, teach you how to read and understand a tire's sidewall.
Let's take a closer look.
Tire Speed Rating Chart
| SPEED SYMBOL | MAX SAFE MPH |
| --- | --- |
| A1 | 3 |
| A2 | 6 |
| A3 | 9 |
| A4 | 12 |
| A5 | 16 |
| A6 | 19 |
| A7 | 22 |
| A8 | 25 |
| B | 31 |
| C | 37 |
| D | 40 |
| E | 43 |
| F | 50 |
| G | 56 |
| J | 62 |
| SPEED SYMBOL | MAX SAFE MPH |
| --- | --- |
| K | 68 |
| L | 75 |
| M | 81 |
| N | 87 |
| P | 93 |
| Q | 99 |
| R | 106 |
| S | 112 |
| T | 118 |
| U | 124 |
| H | 130 |
| V | 149 |
| W [Within ZR] | 168 |
| Y [Within ZR] | 186 |
| (Y) [Within ZR] | Above 186 |
Getting a Grip on Tire Basics
Before we dive into speed ratings, it's important to get the lowdown on tires in general. Tires are essentially your vehicle's shoes – just like the right pair of sneakers can help you run faster, the right tires can affect how fast your vehicle can safely go.
What's With All the Numbers and Letters?
Every tire comes with a series of numbers and letters printed on the sidewall. These aren't just for show – they tell you some crucial info about your tire, like its width, aspect ratio, construction type, and diameter. But we're here to focus on two specific elements – speed rating and load index.
Speed Ratings: What Are They?
The tire speed rating, often a single letter found at the end of the tire size info, tells you the maximum speed a tire can handle when properly inflated and not carrying more than its maximum load. It's like a speed limit for your tire!
Here are some common speed ratings:
S: Up to 112 mph
T: Up to 118 mph
U: Up to 124 mph
H: Up to 130 mph
V: Up to 149 mph
This doesn't mean you should go driving at these speeds, of course! It's more of a way to measure a tire's overall performance.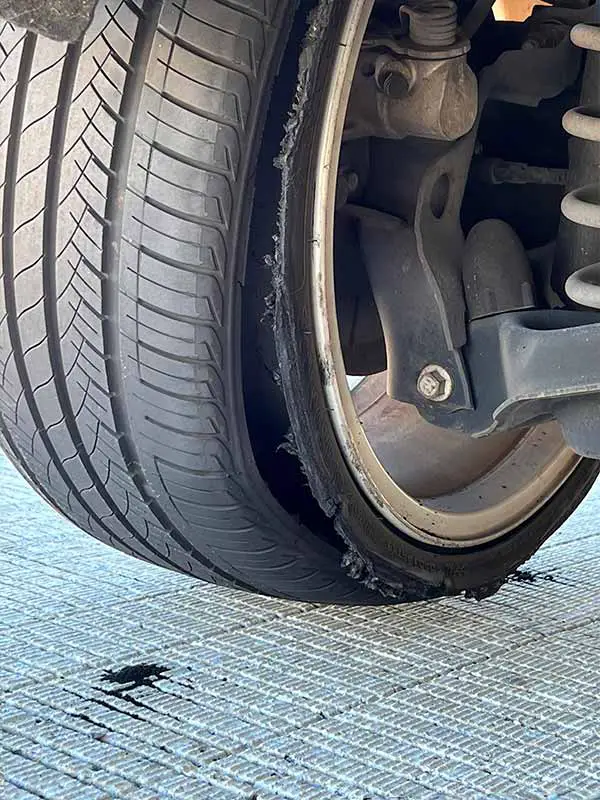 Why Do Speed Ratings Matter?
You might be thinking, "I never drive over the speed limit, so why do I need to worry about tire speed ratings?" Well, even if you're not hitting top speeds, the speed rating still matters a lot!
Here's why:
Performance: Higher speed ratings often mean better handling and stopping capabilities. If you need to swerve suddenly or hit the brakes, a tire with a higher speed rating could make all the difference.
Heat Resistance: Speed ratings also reflect a tire's ability to disperse heat. Tires that can't handle high speeds may build up heat quickly, which could lead to tire failure.
Safety: Driving on tires with an improper speed rating could be dangerous. If a tire isn't designed to handle the speeds you're driving at, it could fail, putting you and others on the road in danger.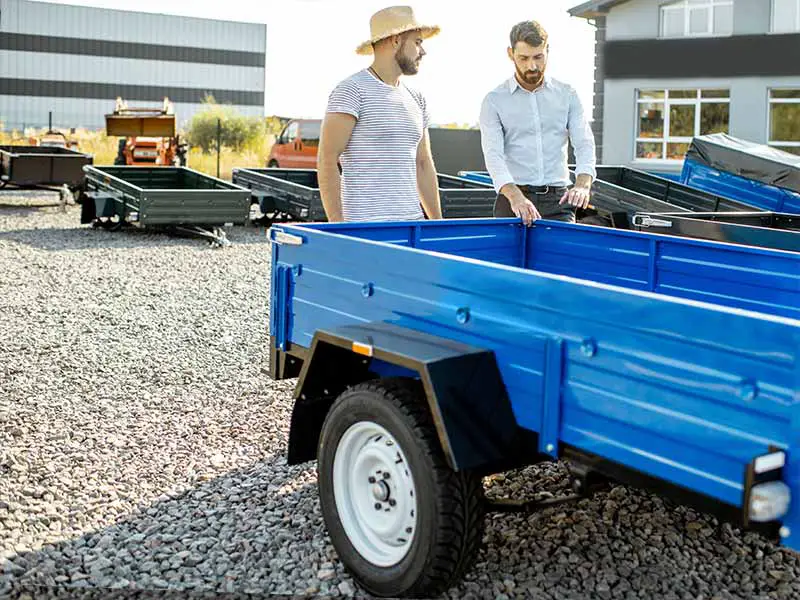 Trailer Tires Vs. Passenger Tires and Truck Tires
Now that we've covered the basics, let's get into the nitty-gritty. All tires might look pretty similar, but there are some important differences between trailer tires, truck tires, and passenger car tires. Think of it like this: you wouldn't wear flip-flops to play soccer, right? Similarly, different types of vehicles need different types of tires.
What's the Difference?
Here's a quick breakdown of these three types of tires:
Passenger Tires: These are the most common type of tires you'll see on the road. They're designed for comfort, noise reduction, and fuel efficiency.
Truck Tires: Also known as light truck tires, these are designed for pickup trucks, SUVs, and similar vehicles. They're built to handle heavy loads and off-road driving conditions.
Trailer Tires: These are specially designed for trailers. They're built to handle heavy loads, but unlike truck and passenger tires, they're not meant for steering or driving traction.
Can I Put Regular Truck Tires on My Trailer?
You might think, "Truck tires are designed for heavy loads… so why not just put them on my trailer?" Well, remember our shoe analogy? Just like wearing hiking boots to a ballet class wouldn't work, putting truck tires on a trailer isn't usually a good idea.
Here's why:
Different Functions: Truck tires are designed for traction and control, while trailer tires are designed to simply follow the tow vehicle. Using truck tires on a trailer could actually decrease your trailer's stability.
Heat Resistance: Trailer tires are built to withstand heat better than truck tires. When you're towing a heavy load, the tires can heat up quickly, so this heat resistance is crucial.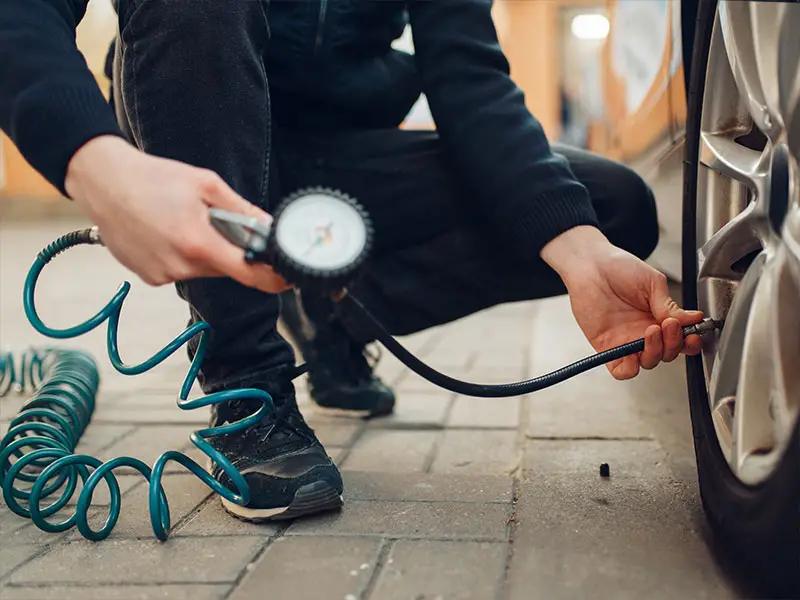 Delving Deeper into Trailer Tire Speed Ratings
Alright, now that we've established the differences between trailer tires, truck tires, and passenger car tires, let's get back to the main event: speed ratings. We know they're essential for all tires, but what about specifically for trailer tires? Let's dive in!
Common Speed Ratings for Trailer Tires
When it comes to trailer tires, most have speed ratings that fall within the range of 'L' to 'N'. That translates to maximum safe speeds between 75 and 87 mph. To put it in perspective:
L: Up to 75 mph
M: Up to 81 mph
N: Up to 87 mph
Remember, just because the tire can technically handle these speeds doesn't mean you should be cruising down the highway with your trailer at these speeds. Always follow the legal speed limits and drive according to road conditions.
What's the Maximum Speed Rating for Trailer Tires?
While most trailer tires fall in the 'L' to 'N' speed rating range, some are designed to handle higher speeds. However, the speed rating of a tire doesn't only depend on its design but also the load it's carrying. Which brings us to our next point – the load index.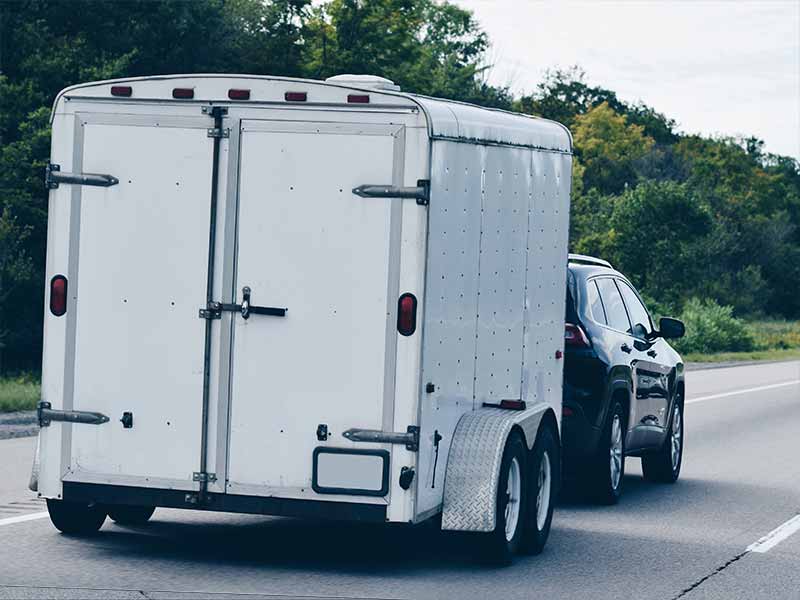 Load Index and How It Impacts Speed
The load index is another important bit of info on your tire's sidewall. It tells you how much weight a tire can safely carry when it's fully inflated. The higher the load index, the more weight the tire can carry.
But how does this relate to speed? Well, the more weight you're towing, the more stress it puts on your tires. This can make them heat up quicker, which could potentially lower the maximum safe speed. So, it's essential to consider both the speed rating and the load index when figuring out how fast you can safely drive with your trailer.
The Reality of Driving with a Trailer
Now, we've covered a lot about tires, speed ratings, and load indexes. But what does this all mean when you're actually on the road towing a trailer? Let's get into that!
How Fast Can You Drive with a Trailer?
You might have seen that most trailer tire speed ratings are around 'L' to 'N', which is up to 75 to 87 mph. But here's the kicker: just because your tires can handle that speed doesn't mean you should drive that fast.
Driving with a trailer is a whole different ball game than regular driving. You've got more weight to control, and your vehicle will handle differently. So, even if your tires can technically handle 87 mph, you might want to stick closer to the speed limit, which is often lower for vehicles towing trailers. And always, always drive slower in bad weather or poor road conditions.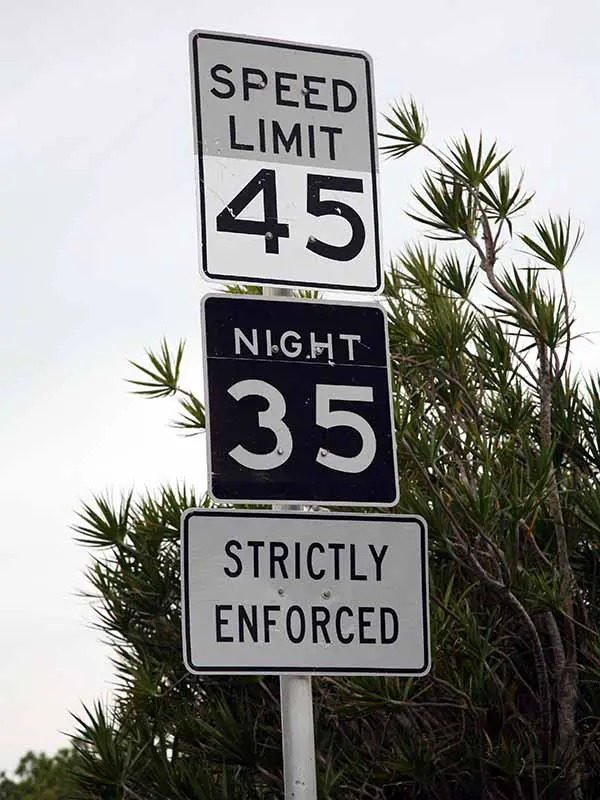 Importance of Adhering to Speed Limits to Avoid Tire Failure
Let's talk about tire failure for a second. When your tire fails, it can cause a blowout or even make you lose control of your vehicle. And guess what one of the main causes of tire failure is? You got it – driving too fast.
Driving fast can make your tires heat up, especially if they're carrying a heavy load. And if a tire gets too hot, it can fail. So, sticking to the speed limit isn't just about avoiding a ticket – it can actually prevent a serious accident.
RV Tire Speed Rating and Its Influence on Speed
If you're driving an RV, the same rules apply. Your RV tires will have a speed rating and load index, just like trailer tires. The RV tire speed rating tells you how fast your tires can safely go when carrying a maximum load.
But remember, driving an RV is different from driving a regular car. You'll need to take turns slower, allow more time to stop, and generally drive at a slower pace, especially on highways.
Reading a Tire's Sidewall
Think of a tire's sidewall like the label on a food package. It's full of useful information, once you know how to read it! Understanding this info can help you choose the right tires for your vehicle and keep you safer on the road. Let's get into it!
How to Find a Tire's Speed Rating and Load Index
On a tire's sidewall, you'll see a string of numbers and letters that might look like a secret code. But don't worry, it's not as complicated as it seems. Let's break it down:
Here's an example: ST205/75R15 L 107/102 M
ST tells us this is a Special Trailer tire.
205 is the tire's width in millimeters.
75 is the aspect ratio.
R tells us the tire's construction (Radial in this case).
15 is the wheel diameter in inches.
L is the load range, telling us about the tire's ply rating.
107/102 is the load index, a measure of the maximum load the tire can carry.
M is the speed rating, telling us the maximum speed the tire can safely handle.
Now, you might not need to know all this info all the time, but it's especially handy to understand the load index and speed rating.
Why It's Important
You might be wondering why you should bother to learn this "tire language". Well, here's why:
Safety: Understanding the information on your tire's sidewall can help you make sure you're using the right tires for your vehicle and that you're not overloading them or driving too fast.
Performance: Using the right tires can improve your vehicle's handling and fuel efficiency. It can also extend the life of your tires.
Cost: Using the wrong tires or misusing them can lead to premature tire failure, which can be expensive (not to mention dangerous).
Resources
Below are some links you may find helpful when learning about tires
Final Thoughts
We've covered a lot of ground, from the basics of tire speed ratings and the critical differences between trailer, truck, and passenger car tires to the reality of hitting the road with a trailer. The key takeaway? Your trailer tire's speed rating is a critical piece of information that denotes the maximum speed your tires can safely handle. Pair that with your tire's load index, and you have a roadmap for safe, efficient towing.
Remember, while your tire's speed rating might allow for high speeds, the actual driving conditions, vehicle handling, and legal speed limits should dictate your driving speed. After all, safety is the ultimate goal. Next time you glance at your tire's sidewall, you'll be able to decode that 'secret language' and understand exactly what it's telling you.
Good luck and happy motoring.