Choosing the perfect tire width for your car or truck is crucial, and it's important to know what to consider.
We'll discuss everything from how tire width affects your vehicle's performance, stability, and comfort, to the impact it has on your driving conditions and even the aesthetics of your ride.
Pros And Cons Of Wider Tires

Wider tires generally offer better traction on dry surfaces, increased stability, and a sportier appearance, while narrow tires provide improved wet traction, enhanced fuel efficiency, and a smoother ride.
In this article, we'll help you navigate the pros and cons of wide or narrow tires, so you can make an informed decision that suits your specific needs.
Let's take a closer look.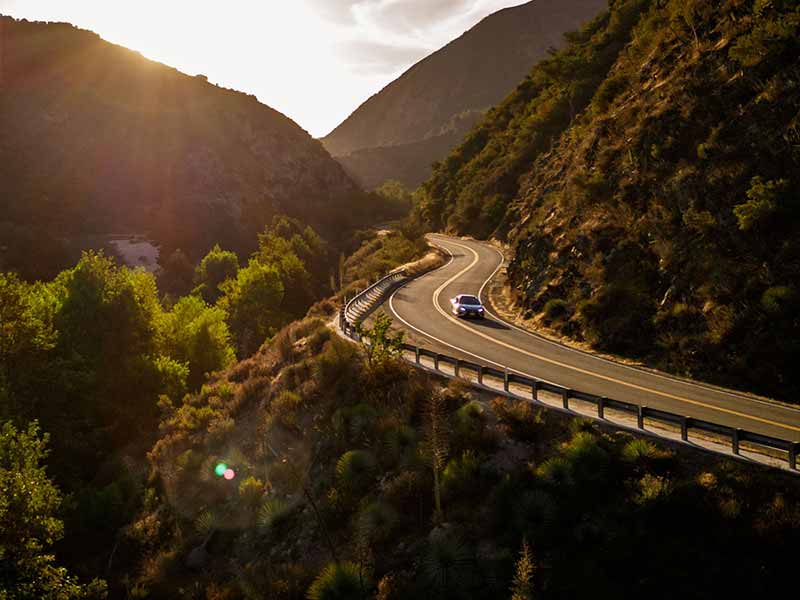 Pros of Wider Tires
Opting for wider footprint can bring several advantages to your driving experience, especially if you prioritize handling and performance. These benefits include enhanced traction on dry surfaces, better stability and control, an aggressive aesthetic appeal, and improved off-road capabilities. 
Better Traction On Dry Surfaces
When it comes to driving on dry roads, wider tires are your best friend! They offer a larger contact patch with the road, meaning more rubber meets the pavement. This extra grip can really improve your car's acceleration and braking abilities. It's especially important for sports cars or vehicles with powerful engines, as they need all the traction they can get to make the most of their performance.
Increased Stability
Tires with more width also provide better stability for your ride. Thanks to their larger contact patch, the weight of your vehicle is spread more evenly across the tire, making it feel more stable and planted on the road. This is especially noticeable when you're driving at high speeds or taking tight turns, as the extra stability can help you feel more confident behind the wheel.
Another benefit of wider tires is that they can enhance your car's cornering and handling. With a wider contact patch, your vehicle has more grip to work with when taking turns or making sudden maneuvers. This added grip can make your car feel more agile and responsive, allowing you to tackle those twists and turns with ease.
Aesthetic Appeal
Many car and truck enthusiasts love the aggressive, sporty appearance that wider tires give their rides. They can make your vehicle stand out from the crowd and showcase your personal style.
If you're a fan of bigger rims and wheels, wide tires are a perfect match. Wider tires can help fill out the wheel well, making your larger rims look even more impressive. This combination can turn heads and give your vehicle a unique, custom appearance.
Off-Road Performance
For those who like to venture off the beaten path, wide tires can provide better grip on loose surfaces, like dirt, gravel, or sand. The larger contact patch helps your vehicle maintain traction, even when the road gets a little rough. This is a big plus for off-road enthusiasts and those who live in areas with unpaved roads.
When it comes to driving on soft terrain, like sand or mud, wider tires can be a game-changer. The increased surface area helps distribute your vehicle's weight more evenly, which can prevent it from sinking or getting stuck. This "flotation" effect can be especially helpful if you enjoy off-roading or live in a region with challenging driving conditions.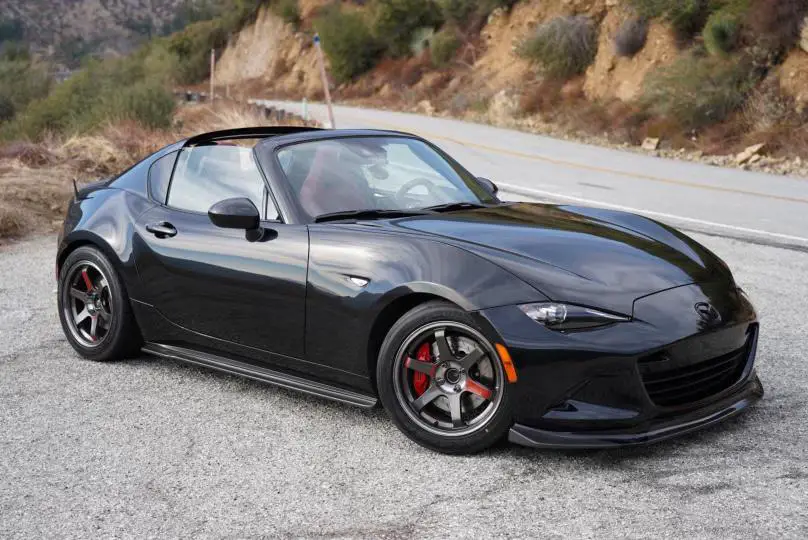 Cons of Wider Tires
While wide tires do have their perks, they also come with a few drawbacks. Some of the issues you may encounter with wider tires include an increased risk of hydroplaning, reduced fuel efficiency, possible discomfort during the ride, and potentially higher costs. 
Increased Hydroplaning Risk
While wide tires are fantastic for dry conditions, they can be a bit trickier on wet roads. Their larger contact patch means they may not channel water away from the tire as effectively as narrower tires. This can increase the risk of hydroplaning, a situation where your tires lose contact with the road due to a layer of water. Hydroplaning can lead to a loss of control, making it essential to drive with caution in wet conditions.
With a higher risk of hydroplaning, wider tires can sometimes lose traction more easily in wet weather. This loss of grip can make it harder to accelerate, brake, or corner effectively on slippery roads. If you live in an area with frequent rain, it's important to be aware of this potential drawback and adjust your driving style accordingly.
Reduced Fuel Efficiency
One downside of wide tires is that they can increase your vehicle's fuel consumption. The larger contact patch creates more friction between the tire and the road, also known as rolling resistance. The higher the rolling resistance, the more energy your vehicle needs to maintain its speed, which can lead to increased fuel consumption.
Wider tires can also create more air resistance, sometimes referred to as aerodynamic drag. As your vehicle moves forward, it has to push through the air, and wider tires can make this task a bit harder. This added resistance can also contribute to reduced fuel efficiency.
Ride Comfort Issues
Wider tires might lead to an increase in road noise, which could impact your ride's overall comfort. The larger contact patch can pick up more sound from the road, making it louder inside your car. If you're sensitive to noise or enjoy a quiet cabin, this could be a potential downside to consider.
Potentially Higher Costs
In general, wider tires tend to be more expensive than their narrower counterparts. If you're on a tight budget, this might be something to consider. In addition, you may need to invest in larger wheels to accommodate wide tires, adding to the overall cost.
Depending on your vehicle and the extent of the tire width increase, you might need to make modifications to your suspension to ensure proper fit and function. This can include changes to your wheel alignment, suspension components, or even bodywork. These modifications can be both time-consuming and costly, so it's essential to consider whether wider tires are worth the investment for your specific situation.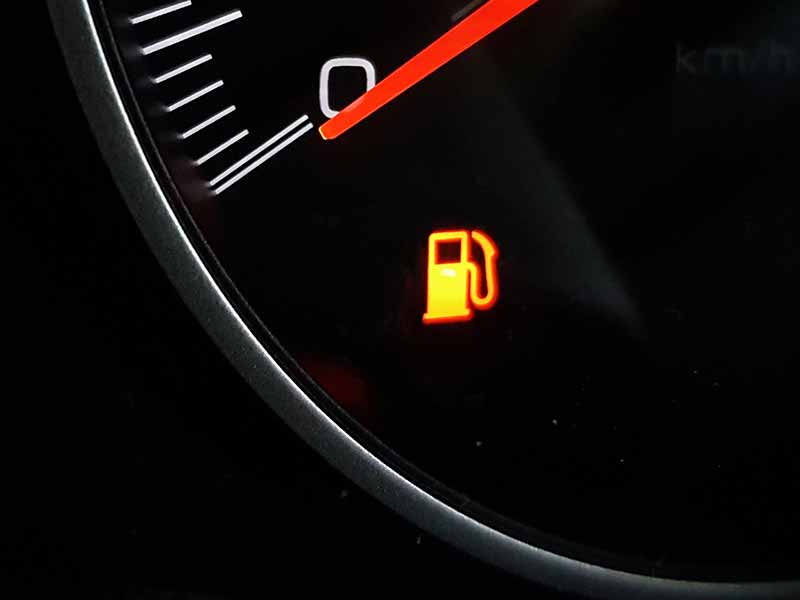 Pros of Narrow Tires
Narrower tires have their own set of benefits that can make them an appealing choice for certain drivers. These advantages include better traction on wet surfaces, improved fuel efficiency, a more comfortable ride, lower costs, and specific off-road performance benefits. 
Improved Wet Traction
Narrow tires can have some advantages when it comes to wet weather. Their smaller contact patch allows them to channel water away from the tire more effectively, which helps prevent hydroplaning. By maintaining better contact with the road in wet conditions, narrower tires can keep you safer during those rainy drives.
With a reduced risk of hydroplaning and better water channeling, narrow tires can provide a safer driving experience in wet conditions. Their improved traction can help you brake, accelerate, and corner more effectively on slippery roads, ensuring you stay in control.
Better Fuel Efficiency
Narrower tires have a smaller contact patch, which means they create less friction with the road. This lower rolling resistance can help improve your vehicle's fuel efficiency, allowing you to save on gas costs in the long run.
With a slimmer profile, narrower tires can also reduce the air resistance your vehicle encounters while driving. This improved aerodynamics can further contribute to better fuel efficiency, making narrower tires a more eco-friendly and cost-effective option.
Better Ride Comfort
One perk of narrow tires is that they may provide a quieter ride compared to wider tires. Their smaller contact patch can generate less road noise, giving you a more peaceful and comfortable driving experience.
Lower Costs
Narrower tires are usually more budget-friendly than wider options. Their lower price point can be appealing if you're looking to save some money on your tire purchase. Plus, there's no need for larger wheels or suspension modifications, which can help keep your costs down.
Off-Road Performance
While wider tires can be great for loose surfaces like sand or gravel, a narrow footprint can shine in deep mud or snow. Their slim profile allows them to cut through the slippery substance and maintain better contact with the ground underneath. This improved traction can help you navigate challenging off-road conditions more effectively.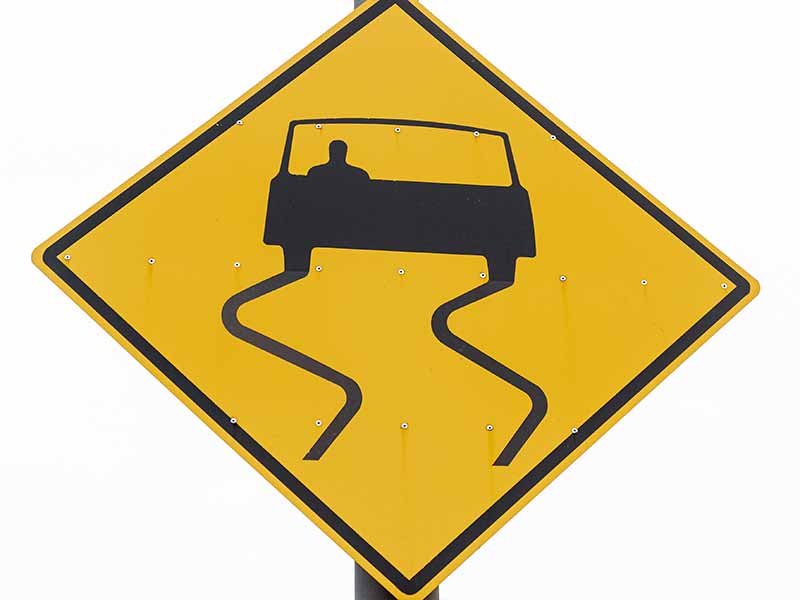 Cons of Narrow Tires
While narrower tires do have some significant advantages, they also come with certain downsides. Some of these drawbacks include limited traction on dry surfaces, decreased stability and handling, and a less aggressive appearance. 
Limited Traction On Dry Surfaces
One drawback of narrow tires is that they typically offer less grip on dry surfaces compared to wide tires. Their smaller contact patch can make it harder for your vehicle to accelerate or brake effectively. This reduced traction might not be ideal if you're looking for high-performance driving or require quick response times in traffic.
Decreased Stability
Narrower tires have a smaller contact patch, which means that your vehicle's weight is distributed over a smaller area. This can lead to less stability, especially during cornering or sudden maneuvers. If you prioritize a secure and stable driving experience, narrow tires might not be the best choice for your needs.
With less stability and reduced traction, narrower tires can negatively impact your vehicle's handling and cornering abilities. Wider tires often provide better control when taking turns or navigating curves, so if you're seeking the best possible handling, you may want to consider a wider option.
Aesthetic Appeal
Narrow tires might not offer the same sporty or aggressive appearance that wider tires provide. If you're a car enthusiast or simply enjoy a certain aesthetic, you may find narrower tires lacking in terms of visual appeal.
Narrower tires may also be less compatible with larger rims and wheels, which can be an essential consideration for those who enjoy customizing their vehicles. If you're planning to upgrade your rims or wheels, you'll want to choose tires that match both the look and functionality you're aiming for.
Resources
Below are some links you may find helpful when learning about tires
Final Thoughts
Choosing the right tire width for your car or truck can have a significant impact on your driving experience. Consider factors such as your vehicle type, the driving conditions you typically encounter, and your priorities in terms of performance, comfort, and aesthetics. 
Don't hesitate to consult a professional. Tire experts can provide valuable guidance, recommendations, and insight based on your unique circumstances.
Good luck and happy motoring.