Tires. We rely on them daily, yet how much do we really know about these round rubber lifesavers? Did you know, for instance, that your tires have something called a 'speed rating', and that it can significantly impact their durability?
Do Higher Speed Rated Tires Wear Faster?

Higher speed rated tires do not necessarily wear out faster than lower speed rated ones. The wear largely depends on factors like the rubber compound, driving conditions, vehicle type, and how well the tires are maintained.
In this article, we'll delve into the intricacies of tire speed ratings, explore the influence of vehicle type on these ratings, dissect the relationship between tire hardness and speed ratings, and underscore the importance of speed ratings for tire safety.
Let's take a closer look.
Understanding Tire Speed Ratings
Understanding tire speed ratings can feel like learning a new language. But fear not, we're here to help you become a tire expert, just like us. Let's break it down, shall we?
What's a Tire Speed Rating?
First things first, a tire speed rating is a classification that tells you the maximum speed your tire can safely maintain over time. This rating is established by tire manufacturers, after they conduct a series of tests to understand how the tire performs under different speed conditions.
Decoding Speed Ratings
Tire speed ratings are usually represented by a letter ranging from 'A' (the lowest) to 'Y' (the highest), and are often found on the tire's sidewall, right after the load index number. Here's a quick guide:
'L': 75 mph
'M': 81 mph
'N': 87 mph
'P': 93 mph
'Q': 99 mph (common for winter tires)
'R': 106 mph (often found on light trucks)
'S': 112 mph
'T': 118 mph
'U': 124 mph
'H': 130 mph
'V': 149 mph
'Z': over 149 mph
'W': 168 mph
'Y': 186 mph
An important thing to remember is that this isn't a recommendation to drive at these speeds! They simply indicate the tire's maximum safe speed capability.
The Testing Process
Now, you might be wondering, "How do tire manufacturers figure out these speed ratings?" Well, it involves a pretty cool, yet rigorous, testing process. The tires are tested on a large drum-like machine that simulates different speed conditions.
During the test, tires are accelerated to higher speeds in 6.2 mph increments every 10 minutes until they reach their limit. And let's not forget about the heat factor! Higher speeds generate more heat, and the tires have to show they can handle it.
This process is important because it helps ensure that your tires can handle the speed for which your vehicle is rated, whether it's a light truck or a sports car. This information is super useful when choosing tires that match both your car and your driving style.
Key Takeaways
In a nutshell, understanding tire speed ratings is all about knowing how fast a tire can safely go. These ratings are determined by tire manufacturers through detailed testing, and are crucial for matching your tires to your vehicle and driving habits.
Tire Durability and Speed Ratings
When it comes to tires, you might think that a higher speed rating automatically means a shorter lifespan. After all, more speed equals more friction and wear, right? Well, let's pump the brakes on that assumption and dig a little deeper.
The Speed Rating and Durability Relationship
The connection between tire speed ratings and tire durability isn't as straightforward as you might think. While it's true that driving at high speeds can cause more wear and tear on your tires (thanks to the heat generated and increased friction), the speed rating itself doesn't directly determine the lifespan of your tire.
In fact, higher speed rated tires are often designed with more durable materials to withstand the heat and forces that come with those high speeds. So, in some circumstances, a higher speed rated tire might actually last longer than a lower rated one.
The Heat Factor
One key player in this story is heat. At higher speeds, your tires generate more heat. If your tires can't handle this heat, they can wear out faster. But here's where the speed rating comes into play.
Tires with higher speed ratings are designed to dissipate heat more efficiently. This means they can handle the heat generated at higher speeds better than their lower-rated counterparts. So while it might seem counterintuitive, a tire with a higher speed rating could actually resist wear better than a lower-rated tire when driving at high speeds.
Durability Isn't Just About Speed
While the speed rating can give you an idea of how a tire might perform and wear at high speeds, remember that tire durability also depends on other factors. For instance:
Your driving habits (e.g., if you frequently brake hard or accelerate quickly, your tires could wear out faster)
The type of road surfaces you drive on
How well you maintain your tires (e.g., keeping them properly inflated and regularly checking for signs of damage)
In other words, a high-speed rated tire doesn't automatically mean it'll wear out faster. But by the same token, it doesn't guarantee it'll last longer either. Other factors play a role too!
The Bottom Line
So, to answer the million-dollar question: Do higher speed rated tires wear faster? The answer is, it depends. The speed rating of a tire is just one piece of the puzzle. Other factors like driving habits, road conditions, and proper tire maintenance can also greatly influence how long your tires will last.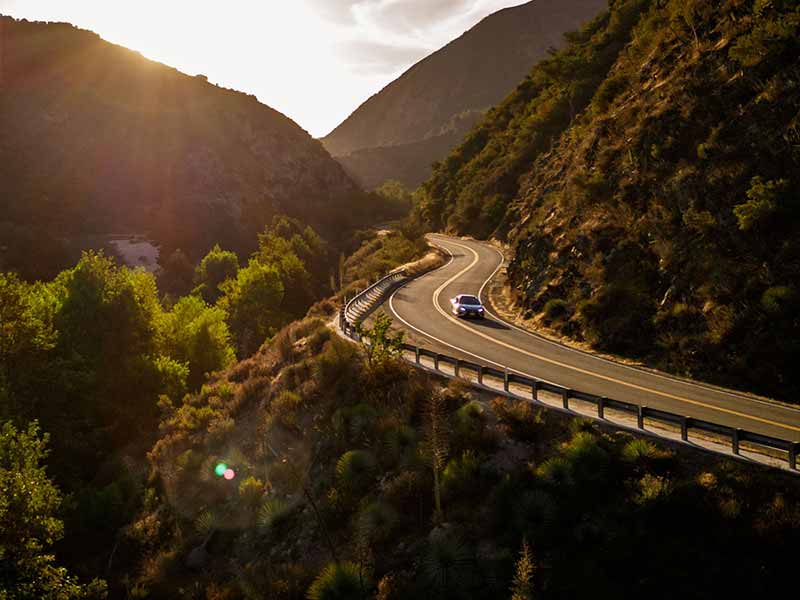 The Role of Vehicle Type and Speed Ratings
Ever wondered why sports cars often have high-performance tires while light trucks don't? It's all about matching the tire's speed rating to the vehicle's performance requirements. Let's dive into the details.
The Speed Rating-Performance Link
Different vehicles have different needs. A sports car, for instance, is built for speed and performance, and therefore requires a tire that can handle the associated heat and pressure that comes with higher speeds. This is where high performance tires, with higher speed ratings, come into play.
On the flip side, a light truck that's primarily used for hauling or towing might not need the high speed rating, but rather a tire that's designed for strength, durability, and load capacity.
Sports Cars and High Performance Tires
Let's talk about sports cars for a bit. These speedy machines are all about performance. And when you're driving at high speeds, you need tires that can handle the heat and friction generated without a hitch.
High performance tires, which typically come with high speed ratings, are built for this kind of job. They're designed to provide excellent grip, handling, and heat dissipation at higher speeds, making them the go-to choice for sports cars.
Light Trucks and Lower Speed Ratings
Now, let's switch gears and talk about light trucks. These workhorses are more about strength and load carrying capability than top speed. So while they may not need the high speed ratings of sports cars, they require tires that are tough and durable.
Tires for light trucks usually have a lower speed rating, but don't be fooled. These tough cookies are designed to handle heavier loads and tougher conditions, making them perfect for light trucks.
The Vehicle-Tire Match
All in all, different types of vehicles require different types of tires. Understanding this match is crucial for both performance and safety. After all, the last thing you want is a tire that can't keep up with your vehicle's performance needs or speed capabilities.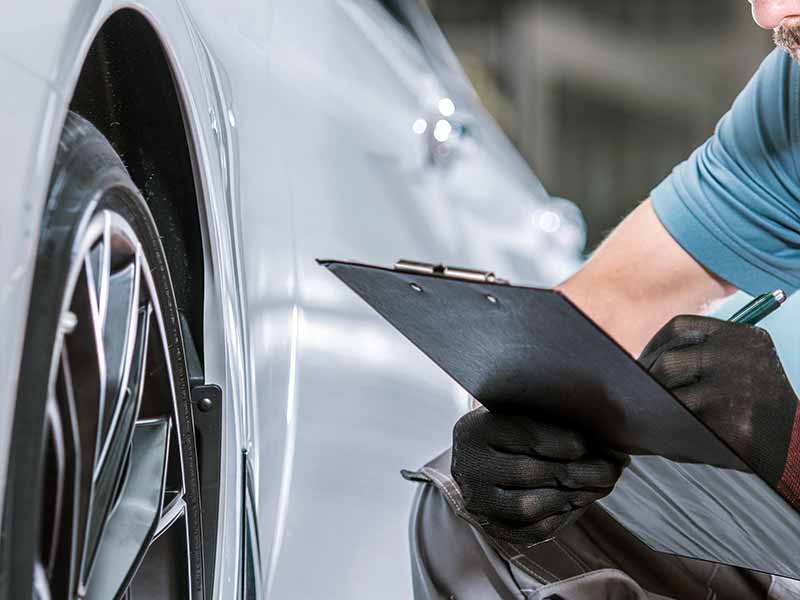 Tire Hardness and Speed Ratings
You may have heard that higher speed rated tires are harder. But is this true? And if so, how does this affect their durability? Let's deflate some of the myths and get to the facts.
Are Higher Speed Rated Tires Harder?
When it comes to the hardness or softness of a tire, things can get a bit tricky. A tire's hardness or softness is actually determined by its rubber compound, which can vary widely based on the tire's design and intended use.
While it's true that high-speed-rated tires, like those found on sports cars, often use harder compounds to withstand the heat and pressure at high speeds, it's not a rule. In fact, many high performance tires use softer compounds to increase grip and handling at high speeds.
Hardness vs. Grip
When tire manufacturers design a tire, they have to balance hardness (which contributes to durability) with grip (which contributes to handling and safety). A harder tire might last longer, but it might not grip the road as well, especially at high speeds or in certain driving conditions.
On the other hand, a softer tire might provide excellent grip and performance, but it could wear out faster due to the softer compound. It's a delicate balance and one that tire manufacturers consider carefully when designing their tires.
Understanding Performance Tires
Performance tires, often used on sports cars, are a good example of this balancing act. These tires often have a softer compound to provide better grip and handling at high speeds. But these softer compounds can also generate more heat and may wear out faster, especially if they're not driven at the high speeds they're designed for.
In contrast, regular passenger car tires are often made with harder compounds for longer tread life. However, they may not offer the same level of performance or grip as high performance tires at high speeds.
The Takeaway
So, the answer to the question, "Are higher speed rated tires harder?" is, it depends. While some high-speed-rated tires may use harder compounds for heat resistance and durability, many performance tires use softer compounds for better grip and handling.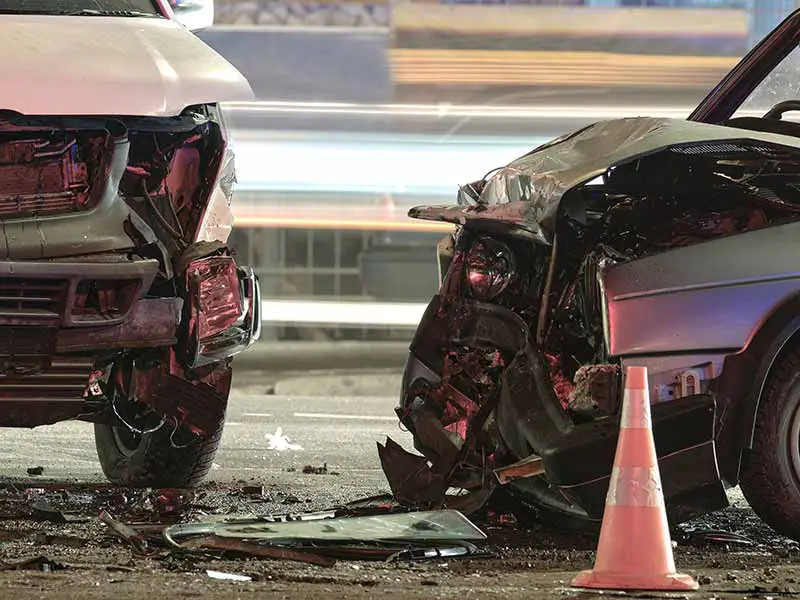 Speed Ratings and Tire Safety
Tire speed ratings might seem like a bunch of letters and numbers, but they're a vital part of your vehicle's safety. Let's understand why.
The Safety Role of Speed Ratings
When we talk about speed ratings, it's not about pushing your vehicle to the max. Instead, it's all about safety. Speed ratings give you the maximum speed a tire can safely handle. This doesn't mean you should test it out, though. It's more about knowing your tires can handle your vehicle's top speed and driving conditions safely.
Heat, the Sneaky Culprit
Heat is the silent villain in our story. When you drive, your tires heat up. The faster you go, the hotter they get. Too much heat can lead to tire failure, and that's a safety risk no one wants.
That's where speed ratings come in. A tire with a higher speed rating is designed to handle and dissipate more heat, helping to prevent heat-related tire failures. So, choosing a tire with the correct speed rating is like choosing a superhero to combat that pesky heat villain.
Speed Ratings and Load Capacity
It's not all about heat, though. Speed ratings also tie into a tire's load capacity. That's right, how much weight your tires can safely carry is linked to their speed rating.
If you load your vehicle up to its maximum weight and then drive at high speeds, you're putting a lot of strain on your tires. But if your tires have the correct speed rating, they're designed to handle this scenario safely.
Choosing the Right Speed Rating for Safety
Choosing the right speed rating for your vehicle isn't just about matching performance specs – it's also about keeping you safe on the road. If your vehicle's manufacturer recommends a specific speed rating, it's for a good reason.
Imagine trying to run a marathon in flip-flops. You wouldn't get very far, right? It's the same with your tires. Using a tire with a lower speed rating than recommended is like trying to run that marathon in the wrong shoes. You're not going to have a good – or safe – time.
Resources
Below are some links you may find helpful when learning about tires
Final Thoughts
Tire speed ratings are far more than just letters and numbers on the side of your tire – they're a vital guide to understanding the tire's performance and safety capabilities. Whether you're driving a speedy sports car or a sturdy light truck, these ratings help you choose the perfect tire for your vehicle and driving needs.
Key takeaways? Higher speed rated tires don't necessarily wear out faster. The longevity of a tire is influenced by numerous factors, including the tire's rubber compound, your driving conditions, and how well you maintain your tires. Speed ratings aren't directly related to tire hardness either – tire manufacturers carefully balance hardness and grip when designing their tires. Most importantly, speed ratings play a critical role in your safety on the road, dictating how well your tire can handle heat and carry loads at high speeds. So, do speed ratings on tires matter? Absolutely.
Good luck and happy motoring.