Have you ever wondered how some parts of your car seem to be in great shape but aren't performing at their best? Surprisingly, your car's tires might be one of those sneaky components. They might look good on the surface, but there's a lot more going on beneath those treads that can impact your vehicle's performance and safety.
How Long Do Tires Last With Low Mileage?

On average, even tires with low mileage should be replaced every 6 to 10 years due to age-related deterioration. However, factors like storage conditions, driving habits, vehicle type, and regular maintenance also play significant roles in a tire's lifespan.
In this article, we'll delve into understanding tire age and mileage, discuss the various factors impacting tire life, teach you how to recognize when to replace your tires, share tips to make your tires last longer, and finally, explore the recommendations from tire manufacturers.
Let's take a closer look.
Understanding Tire Age and Mileage
When we talk about the age of tires, we're not just considering the date they were produced. Instead, we're taking into account how long they've been in use on a vehicle. Even if a tire has never left the showroom, factors like temperature, humidity, and storage conditions can start to affect its condition. In most cases, though, when we say a tire is 7 or 10 years old, we mean it's been in use for that long.
Tire manufacturers generally recommend that tires, including those that have never been used, be replaced with new tires after about 10 years. This is a safe rule of thumb, but it's worth noting that a tire's condition can decline more quickly due to a number of factors, which we'll explore a bit later.
On the other hand, mileage refers to the distance that a tire has covered. This is one of the most common ways of determining when a tire might need to be replaced. But here's the thing: how quickly a tire racks up miles isn't the whole story. How those miles are accumulated, along with the tire's age and storage conditions, also matters.
Let's break this down a bit further:
Low Mileage: If you're not driving much, your tires will naturally cover fewer miles. This might make you think that your tires can last longer, right? Not necessarily. Even tires on a car that's rarely driven can age and deteriorate over time. This is why we always need to consider the tire's age, not just its mileage.
High Mileage: If you're driving a lot, your tires will wear down more quickly due to the friction between the tire tread and the road. You might notice the tread depth reducing faster, indicating that your tires could be approaching the end of their safe life. Remember, it's not just about how long tires last, but also how well they can perform on the road.
We also can't ignore the tire age limit law. This law suggests that a tire's lifespan should not exceed a certain age, regardless of its condition. For many places, this is 6 years. However, most manufacturers would recommend a tire to be replaced at around the 10-year mark, even if the tread depth seems adequate.
Factors Impacting Tire Life
We've discussed how both the age of a tire and its mileage play a significant role in determining its lifespan. But guess what? There are other important factors at play, too. Let's take a closer look at some of them.
Air Pressure
It might seem like a small detail, but maintaining the right air pressure in your tires is like feeding them a healthy diet—it helps them last longer and perform better. When your tires are underinflated, they can wear out more quickly and unevenly, leading to premature tire wear. On the flip side, overinflation can make your tires more vulnerable to damage from potholes or debris on the road. As a rule, check your tire pressure at least once a month to keep them in tip-top shape.
Tire Rotation
Regularly rotating your tires—that is, switching their positions on your car—is like giving them a well-deserved vacation. It allows them to wear more evenly, extending their lifespan. Depending on your vehicle, whether it's a front-wheel drive, a rear-wheel drive vehicle, or all-wheel drive, the tires might wear at different rates. So, make sure to rotate them as recommended by your vehicle's manufacturer, typically every 5,000 to 8,000 miles.
Driving Behavior
Are you an aggressive driver, or do you take it slow and steady? Believe it or not, your driving style impacts your tires. Aggressive driving—like speeding, quick starts, and sudden stops—can cause your tires to wear out faster. On the other hand, a slower, smoother driving style can help your tires last longer.
Vehicle Type
The type of vehicle you drive also influences tire wear. A heavy truck will put more stress on its tires than a lighter passenger car, potentially leading to faster wear. Similarly, a rear-wheel-drive vehicle might see its rear tires wear out quicker than the front ones. So, always consider your vehicle's specifics when assessing your tire life.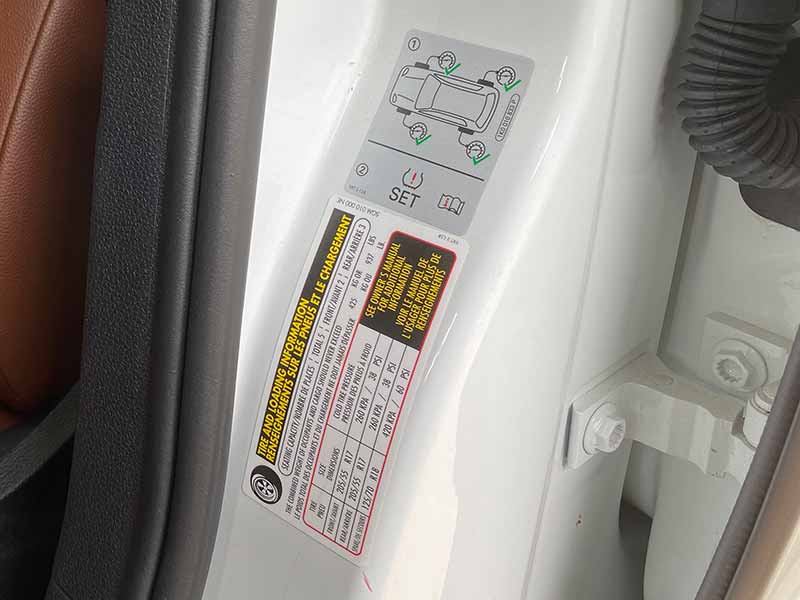 Recognizing When To Replace Tires
So, we've chatted about tire age, mileage, and other factors that can affect tire life. But how do you know when it's time to actually replace your tires? Well, there are several telltale signs that your tires might be ready for retirement.
Tread Wear
Tread depth is like the health meter of your tires. When the tread is worn down, your tires are more susceptible to punctures, and they won't grip the road as effectively, especially in wet conditions. But how can you check? One easy method is the penny test. Insert a penny into your tire's tread groove with Lincoln's head upside down. If you can see all of Lincoln's head, it's time to replace your tires. Remember, adequate tread depth is crucial for safe driving!
Age and Mileage
As we've already discussed, both the age of the tires and the mileage they've covered are important considerations. Even if your 7-year-old tires look like they're in decent shape, they may have lost their effectiveness due to age-related deterioration. On the mileage front, if your tires have racked up many miles and are showing signs of wear, it's probably time to consider replacing them.
Visual Signs
Regularly give your tires a visual once-over. Look out for any obvious signs of damage like cuts, punctures, or bulges. Also, keep an eye out for uneven wear, which might indicate a problem with tire inflation, alignment, or suspension.
Vehicle Performance
Sometimes, your car will tell you when something's not right with the tires. If you notice changes in handling, such as your car pulling to one side, vibrating excessively, or not braking efficiently, it might be time to get those tires checked.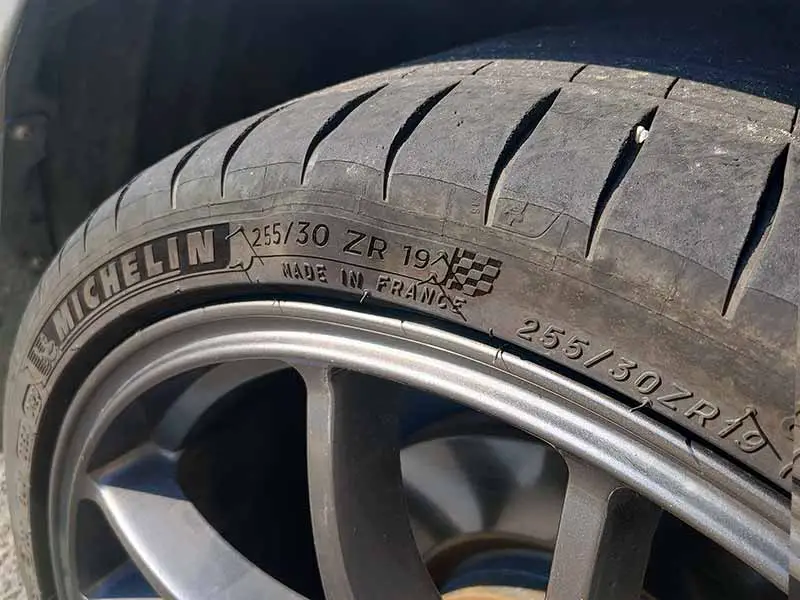 Making Tires Last Longer
Alright, we've covered a lot of ground here—from understanding tire age and mileage to knowing when to say goodbye to your old tires. But let's talk about how to extend your tire's lifespan, shall we? Here are a few top tips.
Maintain Proper Tire Pressure
Just like you need to drink plenty of water each day, your tires need the right amount of air to function their best. Check your tire pressure at least once a month, and before long trips. Remember, both underinflation and overinflation can lead to premature tire wear. You can usually find the correct tire pressure for your vehicle in the owner's manual or on a sticker in the driver's door jamb.
Rotate Your Tires Regularly
Remember that well-deserved vacation we talked about? Make sure to rotate your tires every 5,000 to 8,000 miles. This helps them wear evenly, extending their life. Just make sure to follow your vehicle manufacturer's recommendations.
Easy on the Pedal
Try to avoid fast starts, sudden stops, and high speeds. Aggressive driving can be a real tire killer. Instead, take it easy—your tires (and your wallet) will thank you.
Keep Them Balanced and Aligned
Have your tires balanced and your vehicle's alignment checked periodically. Both can cause uneven wear if not set correctly. Uneven wear can lead to a shorter tire life, so it's worth the effort to get these checks.
Watch the Road
This might sound like a no-brainer, but avoiding potholes and other road hazards can prevent damage to your tires. Being mindful of where you're driving can save you a lot of heartache (and cash) in the long run.
Resources
Below are some links you may find helpful when learning about tires
Final Thoughts
Tire life is not just about age and mileage, but also involves numerous factors including air pressure, rotation, your driving habits, and the type of vehicle you drive. Regular maintenance is crucial for extending the lifespan of your tires—keep them inflated properly, rotate them as recommended, and always be on the lookout for signs of wear and damage.
When it's time for replacement, even if the tread seems adequate, don't hesitate. Remember, tire manufacturers suggest a range of 6 to 10 years for tire life, even with low mileage. In the end, always prioritize safety over squeezing out a few extra miles from your tires.
Good luck and happy motoring.