Ever found yourself puzzled by that mysterious "TCS" light on your car's dashboard? Understanding TCS could be the key to safer, more efficient driving, and it all starts with your tires.
What Does TCS Mean On A Car

TCS stands for Traction Control System, a feature in modern cars designed to prevent wheels from spinning and your car or truck from sliding out of control, especially on slippery or uneven surfaces. It works closely with the Anti-lock Braking System (ABS) to help you maintain the stability of your vehicle.
In this article, we'll dive deep into what traction control is, how it works, and why it's crucial for your tires. We'll also answer common questions like what to do if the TCS light comes on and how to fix TCS light issues.
Let's take a closer look.
What is TCS?
TCS stands for Traction Control System. It's a feature in many modern cars that helps you keep control of your vehicle, especially when the roads are slippery or uneven. Think of it as your car's way of helping your tires grip the road better.
How TCS Relates to ABS
You might have heard of ABS, which stands for Anti-lock Braking System. The traction control system is actually a close cousin to ABS. Both systems work together to help you maintain control of your car. While ABS prevents your wheels from locking up when you brake, TCS prevents your wheels from spinning out of control when you accelerate.
The Role of TCS in Tire Safety
From a tire's perspective, TCS is like a guardian angel. When you're driving, your tires are constantly in contact with the road. Sometimes the road is smooth and dry, but other times it can be wet, icy, or even muddy. In those tricky situations, TCS steps in to make sure your tires don't lose their grip on the road. Here's how it helps:
Prevents Wear and Tear: Constant skidding and spinning can wear out your tires quickly. TCS helps in reducing that wear.
Improves Longevity: When your tires grip the road better, they last longer. That means you won't have to replace them as often.
Enhances Safety: A car that's easier to control is a safer car. By helping your tires maintain their grip, TCS makes your vehicle safer to drive.
The Inner Workings of Traction Control
To do its job, TCS uses something called wheel speed sensors. These sensors are like the eyes of the system. They watch how fast each tire is spinning. If one tire starts to spin faster than the others—like it might on ice or mud—the TCS system detects this and takes action. It might reduce the power going to that wheel or apply the brakes slightly to that particular tire. This helps the spinning tire regain its grip on the road.
When TCS Gets Activated
TCS is not always active; it kicks in when it's needed. For example:
When you're accelerating quickly
When you're driving on slippery surfaces like icy roads or wet pavement
When your car is climbing a steep hill and struggling to maintain grip
In these situations, TCS becomes your tire's best friend, ensuring that you keep moving forward safely and smoothly.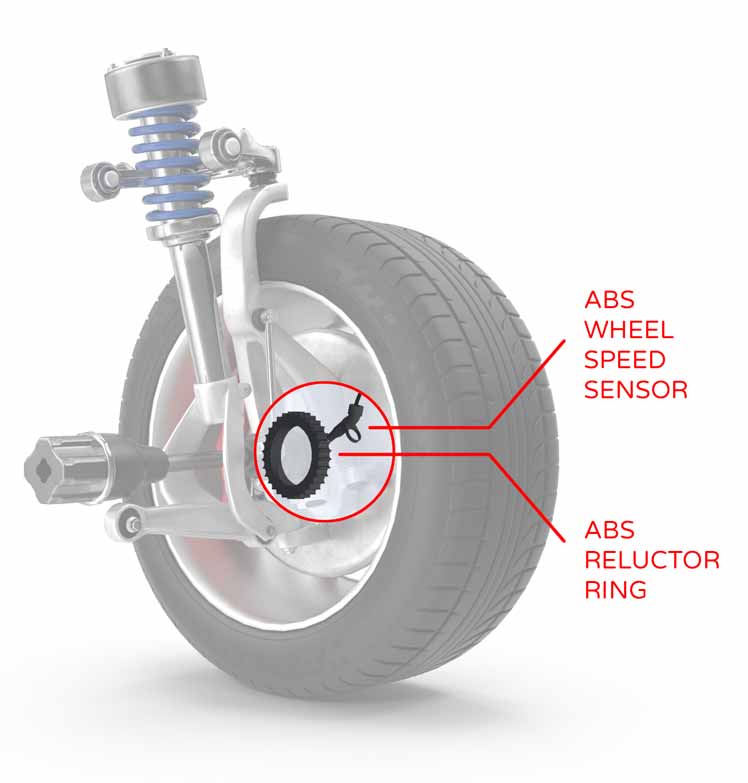 How Does TCS Work?
Understanding how Traction Control System (TCS) works can help you appreciate its value, especially when it comes to tire performance and safety. At its core, traction control is designed to identify and correct instances where your tires might lose their grip on the road.
Wheel Speed Sensors
One of the key components of the TCS are the wheel speed sensors. These sensors are strategically placed to monitor the speed of each wheel. When you're driving, these sensors are constantly sending data to the car's computer.
Data Collection: The sensors collect data on how fast each wheel is spinning.
Data Analysis: The car's computer analyzes this data in real-time to detect any discrepancies between the wheels.
Detecting a Problem: Losing Traction
When the wheel speed sensors notice that one or more wheels are spinning at a different rate compared to the others, the TCS system knows there's a problem. This usually means that a wheel is losing traction, which can happen for various reasons:
Wet or slippery roads
Quick acceleration
Sharp turns at high speeds
TCS in Action: Regaining Control
Once the TCS system detects a wheel losing traction, it takes immediate corrective action. There are a couple of ways it does this:
Reducing Engine Power: The system can reduce the engine power to the wheel that's spinning too fast. This helps the tire regain its grip on the road.
Applying Brakes: Alternatively, the TCS can apply the brakes to the specific wheel that's losing traction. This also helps the tire regain its grip and aligns it with the speed of the other wheels.
The Role of Anti-lock Braking System (ABS)
It's worth noting that the Anti-lock Braking System (ABS) often works in tandem with TCS. While TCS focuses on preventing wheel spin during acceleration, ABS prevents wheel lock-up during braking. Both systems use the same wheel speed sensors to monitor wheel behavior, making them complementary in ensuring optimal tire performance and safety.
Special Conditions: Snow and Ice
In conditions like snow and ice, traction control systems become particularly important. It helps your tires maintain as much grip as possible, reducing the likelihood of skids and slides. However, it's essential to remember that while TCS can aid in these conditions, it's not a substitute for good-quality snow tires.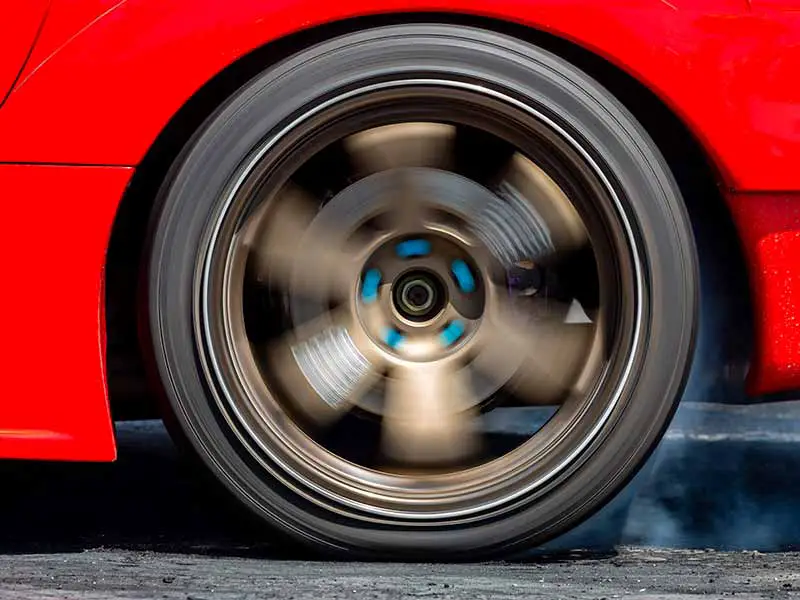 Understanding The Traction Control System Light
When driving, you might notice a light on your dashboard that says "TCS" or shows a symbol of a car losing traction. This is the Traction Control System (TCS) light, and it serves as a warning or indicator about the system's status. Understanding what this light means can help you make informed decisions about your vehicle's safety and tire health.
Traction Control Light States
There are generally two states of the traction control system light:
Traction Control Light Permanently On: If the traction control system light stays on, there might be a malfunction with the system. It will also usually remain lit when the system is deactivated.
Traction Control Light Temporarily On: The traction control system light usually comes on when you start the car and should go off shortly after. The light flashes or stays on when the TCS is actively working to prevent wheel spin.
What Does It Mean When the TCS Light Comes On?
When the TCS light stays on or the traction control warning light appears, it's signaling one of a few possibilities:
Normal Operation: If the light flashes briefly and then goes off, it's likely just indicating that the system is doing its job, especially if you're driving on slippery roads.
System Error: If the light stays on, it could mean there's a malfunction in the TCS. This needs to be addressed as soon as possible.
Manual Deactivation: If you've turned off the system manually by pressing the traction control button, the light will stay on to remind you that the system is off.
Is It OK to Drive With the TCS Light On?
The answer to this question depends on the situation:
Short-Term: If the light comes on briefly while you're driving on a slippery surface, it's usually fine to continue driving. The system is likely just doing its job.
Long-Term: If the light stays on, it's a sign that you should get the system checked. While it might not be an immediate safety concern, driving for an extended period with a malfunctioning TCS could wear out your tires faster and compromise your vehicle's safety.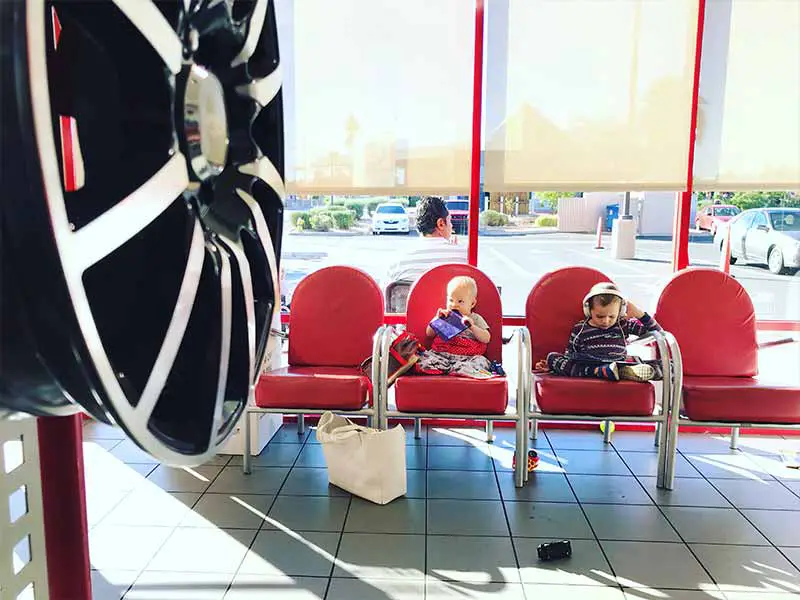 How to Fix Traction Control Issues
If you've noticed that the Traction Control System (TCS) light on your dashboard stays on, it's a sign that something might be wrong with the system. While it's not always a dire emergency, it's something you should address sooner rather than later to ensure your tires and vehicle remain in good condition.
Initial Troubleshooting Steps
Before rushing to a mechanic, there are some simple checks you can perform:
Restart the Car: Sometimes, simply turning off the engine and restarting it can reset the TCS and turn off the light.
Check for Obvious Issues: Look for any visible problems with your tires, such as low pressure or visible damage, as these could trigger the TCS light.
Consult the Owner's Manual: Your vehicle's manual may have troubleshooting tips specific to your car model.
Common Causes for TCS Light Issues
If the light persists, it could be due to several reasons:
Sensor Malfunction: The wheel speed sensors could be faulty, sending incorrect data to the TCS.
Electrical Issues: Wiring problems can interfere with the TCS, causing the light to stay on.
System Failure: In rare cases, the TCS itself might be malfunctioning and may need to be replaced.
Professional Diagnosis and Repair
If initial troubleshooting doesn't resolve the issue, it's time to consult a professional. Here's what you can expect:
Diagnostic Tests: A mechanic will likely run diagnostic tests to pinpoint the exact issue affecting the TCS.
Repair or Replacement: Depending on the diagnosis, you may need to repair or replace certain components, such as wheel speed sensors or even the entire TCS.
Tire Check: Given that this system directly affects your tires, a thorough tire inspection will likely be part of the process to ensure they are in good condition.
Cost Considerations
Fixing TCS light issues can vary in cost depending on the problem. Sensor replacements are generally less expensive, while replacing the entire system can be costly. Always get an estimate before proceeding with any repairs.
Safety First: Don't Ignore the Light
While driving with the TCS light on for a short period may not be hazardous, ignoring it for an extended time can compromise your vehicle's safety and lead to faster tire wear. It's always better to address the issue promptly.
Resources
Below are some links you may find helpful when learning about tires
Final Thoughts
Understanding the Traction Control System (TCS) in your car is more than just deciphering another dashboard light; it's about optimizing tire performance, vehicle safety, and even fuel efficiency. 
Whether you're an everyday commuter or an off-road adventurer, knowing when to use TCS and how to troubleshoot its issues can make a significant difference in your driving experience.
Good luck and happy motoring.