Do you ever get that cold shiver running down your spine when you think about navigating your car through a snowy maze of roads? If you own a rear-wheel drive vehicle, that thought might be even more intimidating. But is it really as daunting as it sounds?
Is RWD Good In Snow?

Rear-wheel drive (RWD) vehicles can present a challenge in snowy conditions due to their tendency to lose traction and control, making them less ideal than front-wheel or all-wheel drive options. However, with appropriate winter tires and careful driving techniques, RWD vehicles can still safely navigate through the winter season.
We'll dive into the world of drive systems, comparing the pros and cons of rear-wheel, front-wheel, and all-wheel drives in snow. We'll discuss why RWD vehicles can be tricky in winter and provide expert tips to improve traction and handling. By the end, you'll be equipped to make your rear-wheel drive vehicle a reliable companion, even when the snowflakes start to fall.
Let's take a closer look.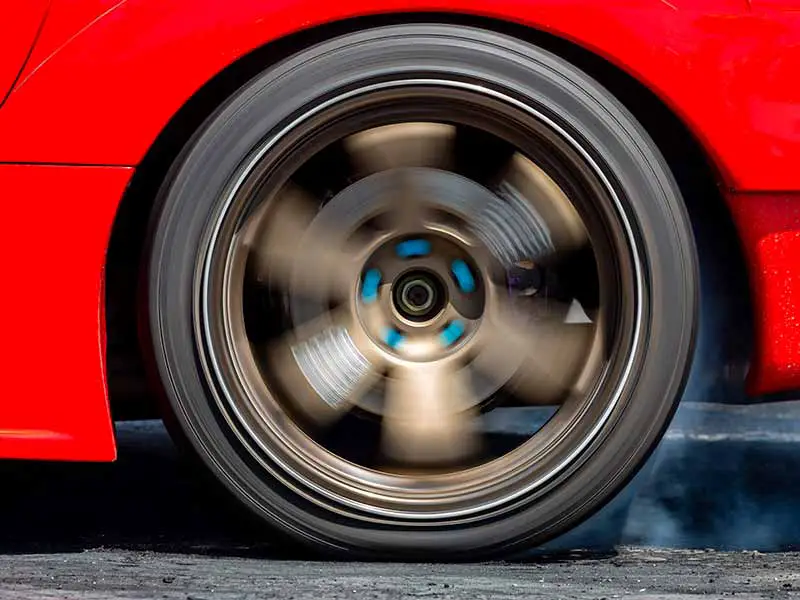 Understanding Drive Systems
If you're new to the world of cars, let me break it down for you. There are three main types of drive systems that you need to know about. These are the rear-wheel drive (RWD), front-wheel drive (FWD), and all-wheel drive (AWD). But what do these terms really mean? Let's dive right in!
Rear-Wheel Drive (RWD)
RWD vehicles are those where the power from the engine is sent to the rear wheels. The back wheels are the drive wheels that make the car move. This is common in many sports cars and trucks because it helps balance the car's weight and improves handling during high-speed turns.
Front-Wheel Drive (FWD)
In front-wheel drive cars, the front wheels get the power and do the pushing. FWD is popular because it's simpler and cheaper to make than RWD or AWD. Plus, it can give better traction when you're driving uphill or accelerating, because the weight of the engine is on those front drive wheels.
All-Wheel Drive (AWD)
All-wheel drive, as the name hints, is when power is sent to all four wheels of the vehicle. This doesn't mean all wheels are powered equally all the time though. AWD can be full-time, meaning all wheels are driven all the time, or part-time, where the system shifts power to different wheels as needed. AWD is great for providing maximum traction, especially on slippery surfaces or off-road adventures.
Each of these systems has its pros and cons. Some folks swear by the control and balance of a good old RWD. Others prefer the straightforward efficiency and traction of FWD cars. And there are those who wouldn't trade their AWD vehicles for anything, loving the versatile power distribution and superior traction in challenging conditions.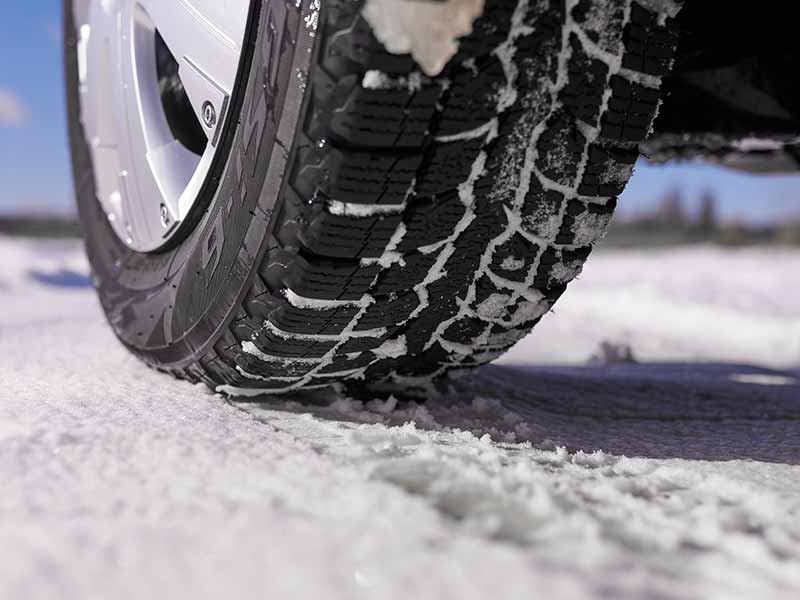 RWD vs FWD in Snow
So how do our different drive systems – rear-wheel drive and front-wheel drive – handle in snowy conditions?
Rear-Wheel Drive in Snow
Driving a RWD vehicle in snow can be like trying to push a rope instead of pulling it. Here's why: When you drive, your car's weight shifts to the back. That's great for RWD on dry pavement as it provides balance and better handling. But in snowy conditions, things change. Without enough weight on the rear wheels, your vehicle could lose traction and become harder to control. That's also the main reason why RWD cars tend to fishtail.
Front-Wheel Drive in Snow
FWD vehicles, on the other hand, behave a bit better in snow. As we mentioned before, in a FWD car, the weight of the engine is over the front wheels. When you accelerate, this weight helps push the drive wheels down, increasing their grip and giving you better traction.
But that doesn't mean FWD is the ultimate winner in snow conditions. It has its downsides too. For instance, FWD cars might struggle with steering in snow since the front wheels have to both steer and power the vehicle.
AWD: The Snow Driving Champion?
Let's turn our attention to the all-wheel drive (AWD), the seemingly superhero of drive systems in snowy conditions. How does it stack up? Let's find out!
All-Wheel Drive in Snow
AWD is a bit like having a secret weapon when the snow starts falling. With power sent to all four wheels, AWD vehicles can adjust where they send the most power based on which wheels have the most grip. This adaptability makes them a popular choice for driving in snowy or slippery conditions.
But remember, not all AWD systems are created equal. Some AWD vehicles have full-time systems, meaning all four wheels are driven all the time. Others have part-time systems, where the power is shifted to the wheels that need it most, like when the road gets slick.
But Is AWD Unbeatable in Snow?
AWD sounds pretty great, right? But it's not invincible. Yes, AWD can help you start moving on snowy roads and keep moving in slippery situations where other vehicles might get stuck. However, it doesn't help much when it comes to braking or cornering, areas where good tires and smart driving are far more important.
The Challenges of RWD in Snow
Now that we've got a handle on all the different drive systems, let's focus back on the topic at hand: the trials and tribulations of rear-wheel drive in the winter wonderland.
Why Are RWD Vehicles Tricky in Snow?
As we learned earlier, RWD vehicles send the engine's power to the back wheels. This setup is fantastic for balance and handling, especially in dry conditions. It's part of why sports cars and luxury vehicles often have RWD. But when the roads get snowy and icy, the benefits of RWD can turn into drawbacks.
Remember, when you're accelerating, the weight of the vehicle shifts to the back. Without enough weight over the drive wheels, a RWD car can lose traction and start to skid. This is what's often known as fishtailing. And believe me, fishtailing might sound fun, but it's not something you want to experience when you're just trying to get home in a snowstorm.
The RWD Reputation
This propensity to skid has given RWD vehicles a bit of a bad rap when it comes to winter driving. Many people believe that RWD is the worst option for snow. But as with most things, it's not quite that simple. A lot depends on the specific vehicle, the tires, and of course, the driver.
Resources
Below are some links you may find helpful when learning about tires
Final Thoughts
In a winter wonderland, your vehicle's drive system can greatly influence your driving experience. RWD vehicles, with their power delivered to the rear wheels, offer great handling and balance in dry conditions, but can turn tricky when the snow hits the ground. Without enough weight on the drive wheels, they can lose traction, causing issues like fishtailing.
On the other hand, FWD cars with their drive power on the front wheels tend to fare better in snow, thanks to the added traction from the weight of the engine. Yet, they can struggle with steering. But when it comes to champion snow drivers, AWD systems stand out. With power distributed to all wheels, they adjust to changing conditions, offering superior traction.
Remember, it's not just the drive system but also the driver and their equipment that matters. Even a challenging RWD vehicle can become snow-ready with good winter tires and smart driving techniques.
Good luck and happy motoring.