Imagine you're at a car dealership, trying to choose between two stunning vehicles. One's a Front-Wheel Drive (FWD), and the other is an All-Wheel Drive (AWD). The salesperson throws jargon-filled pitches at you, but you're left wondering: "Which one is better? FWD or AWD?"
FWD Vs AWD Pros And Cons

FWD Pros: Typically more fuel-efficient, lower maintenance due to fewer components, and generally more affordable.
FWD Cons: May offer less control in slippery or off-road conditions compared to AWD.
AWD Pros: Provides better traction and control in challenging conditions like snow, ice, or off-road, as power is distributed to all four wheels.
AWD Cons: Typically uses more fuel due to the engine powering all four wheels and may require more maintenance due to the more complex system.
In this article, we will delve into the nuances of Front-Wheel Drive and All-Wheel Drive systems, looking at how they operate, their pros and cons, and how they differ in various aspects. We'll also tackle frequently asked questions to provide you with a comprehensive understanding that will help you make an informed decision.
Let's take a closer look.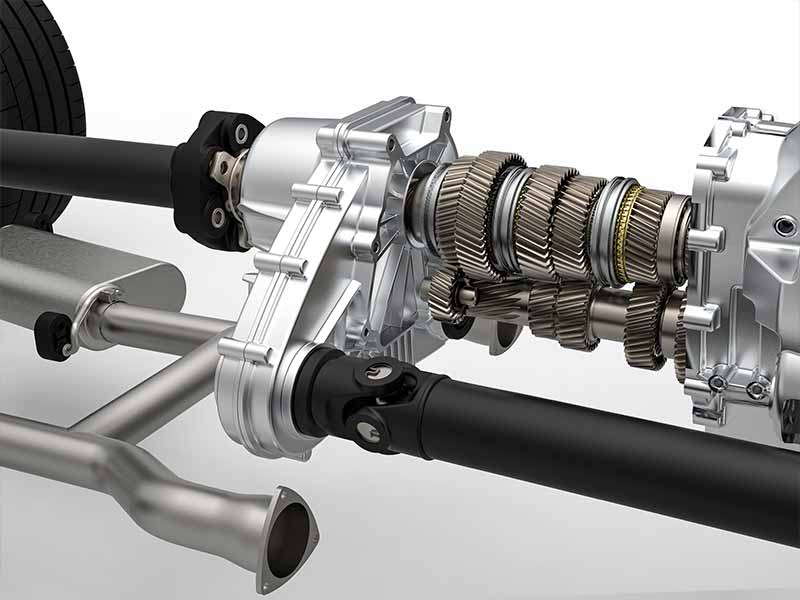 FWD: An Overview
You've probably seen the abbreviation FWD tossed around a lot when you're checking out new cars. So what's it all about?
What is Front-Wheel Drive?
FWD means Front Wheel Drive. This is the type of car where only the front wheels get power from the engine. It's like the front tires are the big brothers pulling their little siblings (the rear tires) along for the ride.
Power Delivery In Front-Wheel Drive
In FWD vehicles, the engine and the transmission are designed to sit in the front of the car. They send their power straight down to the front wheels. This is different from Rear Wheel Drive (RWD) where the engine sends power all the way to the back.
Rear wheel drive cars and trucks accelerate better since the weight of the vehicle shifts to the rear wheels for improved traction. RWD is also a great drive system for towing heavy loads. Otherwise, sending power to only the rear wheels as generally not advantageous.
Why Do Most Cars Use Front-Wheel Drive?
Great question! There are actually a couple of reasons:
Cost-Effective: It's less expensive to design and build FWD vehicles. That's because the engine and transmission can be combined into one unit that gets installed together. It's kind of like buying a combo meal at your favorite restaurant – it just makes things cheaper and easier.
Fuel Efficiency: FWD cars are generally lighter than their RWD or AWD (All Wheel Drive) counterparts. Imagine carrying a heavy backpack around all day – you'd get tired pretty fast, right? It's the same with cars. The heavier they are, the more energy they use, and the more gas they need. So by being lighter, FWD cars can be more fuel-efficient.
Space-Saving: Since the engine and transmission are both up front, FWD cars can offer more room inside for passengers and cargo. It's like having a larger living room in your house. More space for fun, right?
Front-Wheel Drive and Handling
Now let's chat about handling. In a FWD car, the front tires not only steer the vehicle but also handle the power from the engine. That's like patting your head and rubbing your belly at the same time – it can be a bit of a challenge. However, because the heavy engine and transmission are over the front wheels, FWD cars can actually have better grip on the road, especially in slippery conditions.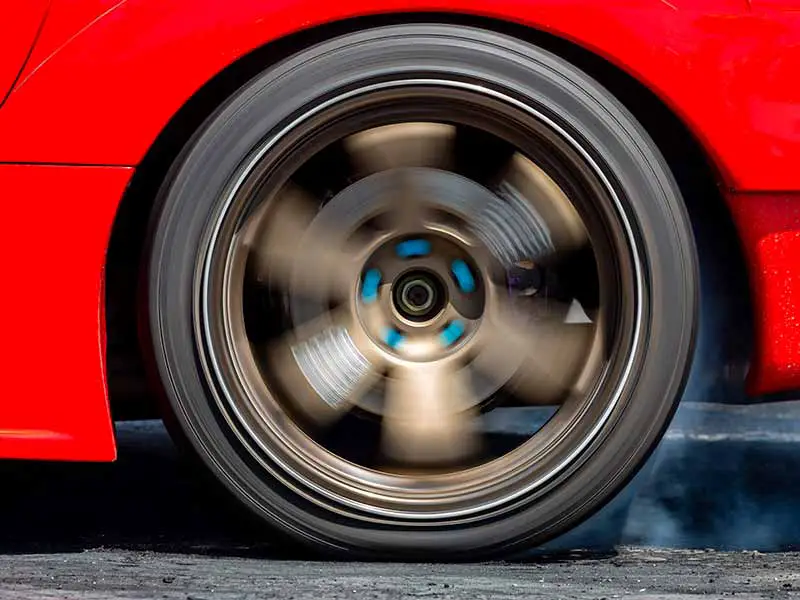 Advantages of Front-Wheel Drive
Now that we've covered what Front Wheel Drive (FWD) is all about, let's explore some of the advantages that come along with it. Why is FWD such a popular choice, and what makes it stand out in the automotive world?
Lower Maintenance
Let's face it, cars can be a bit like high-maintenance pets. They need regular check-ups, feeding (in the form of fuel), and sometimes they get sick and need a trip to the vet, or in this case, the mechanic. The good news about FWD cars is that they tend to require less maintenance than their All Wheel Drive (AWD) pals.
With FWD, all the main parts – the engine, transmission, and drive wheels – are close together. This setup makes repairs easier and less costly. It's like having all your clothes in one closet instead of spread out in different rooms. Things are just simpler to find and fix.
Better Fuel Economy
Who doesn't love saving money at the gas pump? With FWD vehicles, you're likely to do just that. Because FWD cars are typically lighter than AWD or Rear Wheel Drive (RWD) vehicles, they use less fuel to get around.
Solid Performance
Now let's get down to the fun part: how does FWD perform on the road? FWD vehicles often have better traction in slippery conditions compared to RWD cars. Remember, in FWD, the engine and transmission are sitting right over the front wheels, giving them more grip on the road.
Best Scenarios for Front-Wheel Drive
So when is FWD the best option? FWD is a great choice for those who drive in cities or suburbs, where roads are typically clear and well-maintained. It's also a fantastic pick for folks who live in areas with mild winters, where snowy or icy conditions are not a common concern.
Moreover, FWD is a smart choice if you're looking for a cost-effective, fuel-efficient vehicle that doesn't require a lot of maintenance.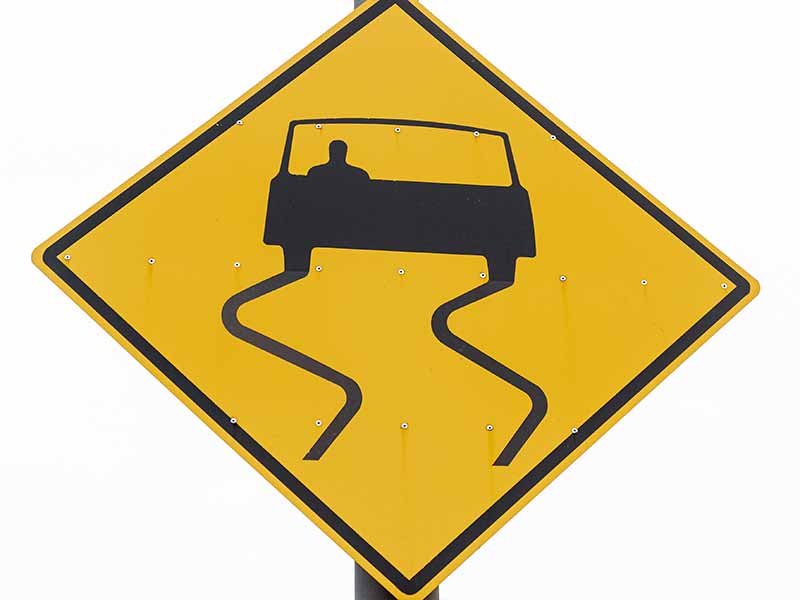 AWD: An Overview
Just like FWD, AWD is another common term in the car universe. So what exactly is it and how does it work?
What is All-Wheel Drive?
AWD stands for All Wheel Drive. Unlike FWD, where only the front wheels do the heavy lifting, AWD means power from the engine gets delivered to all four wheels. It's like having a four-person team, where everyone works together to get the job done.
Power Delivery In All-Wheel Drive
In an AWD vehicle, the engine's power can be spread out to each tire, helping the vehicle tackle a variety of driving conditions. Imagine it as a soccer team. Just like how a good team passes the ball between all players, an AWD system distributes power among all wheels.
Different AWD systems work in various ways. Some provide power to all four wheels all the time, while others might only power two wheels (usually the front ones) until extra traction is needed, then the other two wheels kick in.
The Intricacies of All-Wheel Drive Systems
There's a lot more to AWD systems than just power distribution. In many AWD cars and trucks, the system can dynamically adjust how much power goes to each wheel depending on the conditions.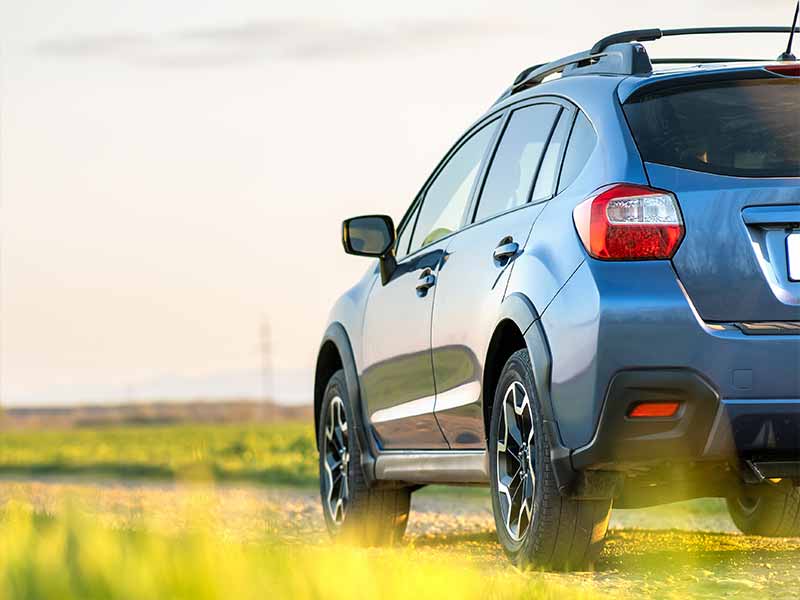 Advantages of All-Wheel Drive
Now that we know the basics of All Wheel Drive (AWD), let's shift gears and explore some of its big advantages. Why choose AWD, and what makes it stand out? Let's hit the road and discover!
Safety First
When it comes to driving, safety is always the top priority. One of the main reasons drivers choose an AWD car or truck is because of the extra traction it provides, especially in slippery conditions. Whether it's a rainy day or a winter wonderland out there, AWD can offer more control and stability on the road.
Enhanced Performance
Apart from safety, AWD also shines when it comes to performance. Remember how we talked about AWD systems adjusting power distribution between the wheels? This ability makes AWD vehicles great for handling a variety of road conditions and terrains.
Tire Wear: A Closer Look
One thing to note about AWD is that it might wear out tires faster than FWD, especially if the tires aren't rotated regularly. This is because, in an AWD system, all four wheels are sharing the workload, meaning they can wear more evenly.
However, regular tire maintenance, like rotations and alignments, can help ensure your tires last as long as possible.
When To Opt for All-Wheel Drive
So when is AWD the best option? If you live in an area with lots of rain, snow, or unpaved roads, an AWD vehicle might be a good choice. AWD is also a solid pick for those who enjoy off-roading adventures.
Remember, an AWD vehicle can give you added safety and performance in challenging driving conditions, but like everything else, it comes with its own set of considerations, like potential increased fuel usage and maintenance.
FWD Vs AWD: Which is Better?
Both have their strengths, but how do they stack up against each other? Is one truly superior, or does it depend on your specific needs?
Safety in Different Conditions
Safety is one of the most important factors when choosing a vehicle. While both front-wheel drive and all-wheel drive can offer safe driving experiences, they shine in different scenarios.
FWD vehicles tend to perform well in mild weather conditions. Since the engine and transmission are over the front wheels, FWD cars can provide better grip on the road, especially in rain. It's like wearing a heavy pair of boots on a slippery floor.
On the other hand, AWD vehicles really show their prowess in more challenging conditions, like snowy, icy, or off-road terrains. Having all four wheels working together, AWD can offer improved traction and control. It's like using four-wheel drive on a slippery slope – you have more control and are less likely to slip.
Maintenance and Fuel Economy
When it comes to maintenance and fuel economy, FWD tends to have the upper hand. Since FWD vehicles have fewer components, they generally require less maintenance than AWD cars and trucks. Plus, the lighter weight of FWD vehicles can lead to better fuel efficiency.
AWD systems, on the other hand, are more complex and can require more maintenance. Additionally, since AWD vehicles are typically heavier and the engine has to power all four wheels, they can be less fuel-efficient.
However, it's essential to remember that regular maintenance like tire rotations and alignments can help extend the lifespan of any vehicle, whether it's FWD or AWD.
Choosing the Right Fit
So, which is better: FWD or AWD? The truth is, it depends on your specific needs and circumstances.
If you're someone who lives in a place with mild weather conditions, drives mostly on well-maintained roads, and wants a cost-effective, fuel-efficient vehicle that requires less maintenance, FWD could be your best bet.
But if you live in an area with frequent rain, snow, or icy conditions, or if you like the idea of off-roading adventures, AWD might be worth considering. Yes, AWD might require more maintenance and fuel, but the enhanced safety and performance could make it worthwhile.
Resources
Below are some links you may find helpful when learning about tires
Final Thoughts
FWD shines when it comes to fuel efficiency, lower maintenance, and affordability, making it a reliable choice for those who drive mainly in cities and mild weather conditions. On the other hand, AWD, with its superior traction and control, becomes a worthy contender for those who often face slippery, icy, or rugged conditions, notwithstanding its higher fuel consumption and maintenance.
So, whether it's the efficient front-tire magic of FWD or the all-round power of AWD that suits you best, it all boils down to your specific needs and driving circumstances.
Good luck and happy motoring.