Have you ever wondered how an All-Wheel Drive (AWD) or Four-Wheel Drive (4WD) vehicle maintains traction through snow, rain, or even that muddy trail? The secret lies in the differences between the types of drivetrain systems. But what's the difference between the two, and which one is better?
Difference Between All-Wheel Drive And 4-Wheel Drive

The difference between all-wheel drive and 4-wheel drive is AWD systems adjust power between wheels for better on-road handling, while 4WD offers consistent power to all wheels for enhanced off-road performance.
In this article, we'll explore the world of wheel drive systems, diving deep into the workings of both All-Wheel Drive and Four-Wheel Drive. We'll analyze their advantages and disadvantages, look at their performance under different conditions such as rain, snow, and dry pavement, and finally, pit AWD against 4WD to help you understand which system might be best for your specific driving needs.
Let's take a closer look.
Overview Of Drivetrain Types
Let's dive into the world of drivetrains. When it comes to powering a vehicle, not all drivetrains are created equal. Some cars use just two wheels for power, while others use all four. This can change how a car handles in different conditions, like rain, snow, or just plain old pavement. Now, let's break it all down.
Front Wheel Drive (FWD)
Front Wheel Drive, or FWD for short, is a system that sends the engine's power to the front wheels. This is the most common system for passenger cars, and here's why:
Simplicity: It's a simple and compact design because the engine and the drive wheels are close to each other.
Fuel Economy: Since it's lightweight, it improves the car's fuel efficiency.
Better Traction in Wet Conditions: It provides better traction than Rear Wheel Drive (RWD) when accelerating in wet conditions because the weight of the engine is over the drive wheels.
Rear Wheel Drive (RWD)
Rear Wheel Drive, also known as RWD, is when power is sent to the rear wheels. This is common in trucks, performance cars, and luxury cars. Here's why:
Balance: The weight of the car is more evenly distributed, which improves handling and ride quality.
Performance: RWD is often preferred for performance driving because it can handle higher horsepower and torque levels.
Durability: RWD often stands up better to heavy loads and rough use, which is why you see it in trucks and off-road vehicles.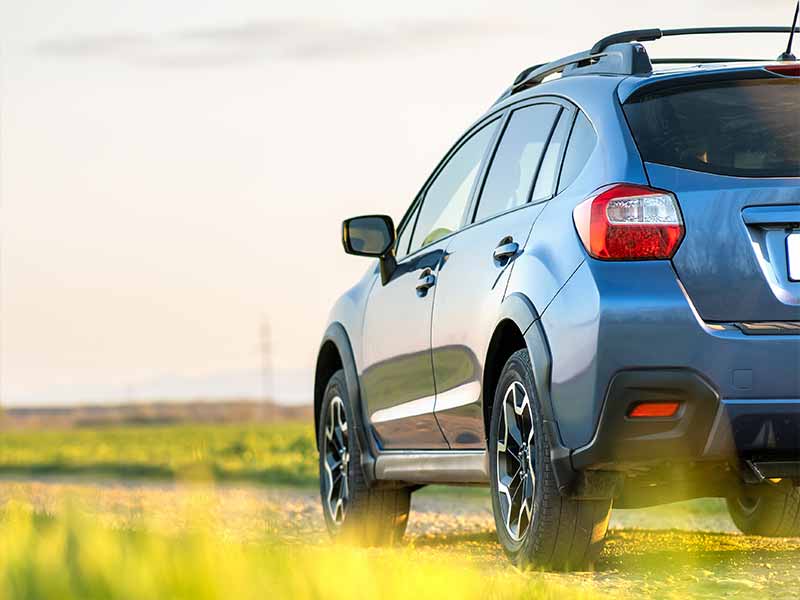 All-Wheel Drive (AWD)
Now let's talk about All-Wheel Drive, or AWD. In an AWD system, the power is sent to all four wheels all the time or some of the time, depending on the specific system:
Better Traction: AWD provides improved traction in slippery conditions, like snow or mud, because it can distribute power to the wheels that have the most grip.
No Driver Input Needed: Unlike 4WD (which we'll talk about next), AWD doesn't need the driver to engage or disengage it – it's automatic.
Variety: There's full-time AWD that's always on, and part-time AWD that kicks in when needed. This gives you a range of choices when choosing a car.
Four-Wheel Drive (4WD)
Last but not least, there's Four Wheel Drive, also known as 4WD or 4×4. This is a system that's designed for off-roading and challenging conditions:
Superior Off-Road Ability: 4WD sends power to all four wheels to provide maximum traction. It's a must for serious off-road enthusiasts.
Driver Controlled: The driver can typically decide when to use 4WD. This might mean pushing a button or pulling a lever, but it gives the driver more control.
Tough: This system is built to handle tough conditions, from deep snow to steep hills. That's why you see it on vehicles designed for off-roading.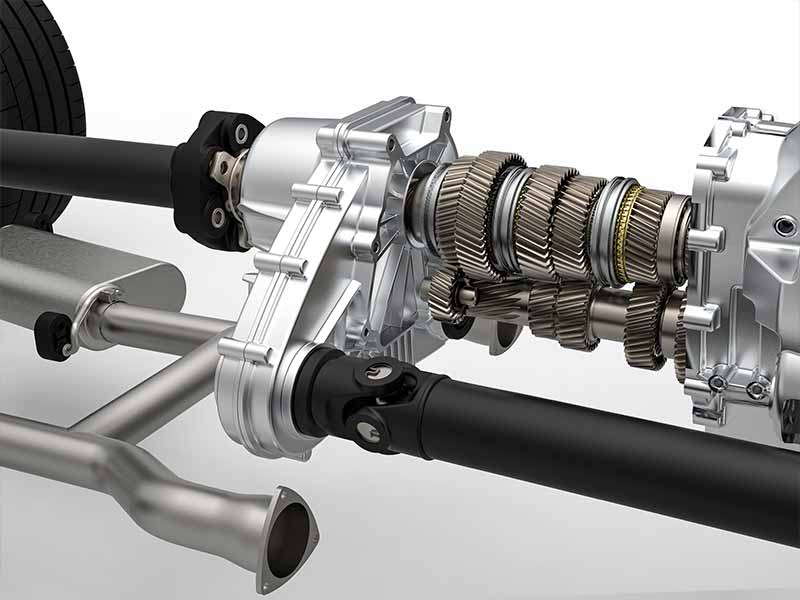 Understanding All-Wheel Drive (AWD) Systems
All-Wheel Drive, commonly known as AWD, is a drive system where the engine's power can go to all four wheels. Unlike FWD or RWD, AWD doesn't just send power to one set of wheels (either the front or the rear). Instead, it can send power to all the wheels, hence the name.
Full-Time AWD vs Part-Time AWD
AWD can come in two main flavors: full-time and part-time. They're pretty much what they sound like, but let's dig a bit deeper:
Full-Time AWD: This system is always sending power to all four wheels. That doesn't mean each wheel gets the same amount of power all the time, though. A full-time AWD system can adjust how much power each wheel gets depending on the conditions. This helps keep the car stable and secure, whether you're cruising down a highway or taking a turn on a slippery road.
Part-Time AWD: This system can switch between two-wheel drive and AWD. Most of the time, these cars operate in two-wheel drive, which can help save fuel. But when the car senses that it needs more traction – like in rain or snow – it can automatically switch to AWD.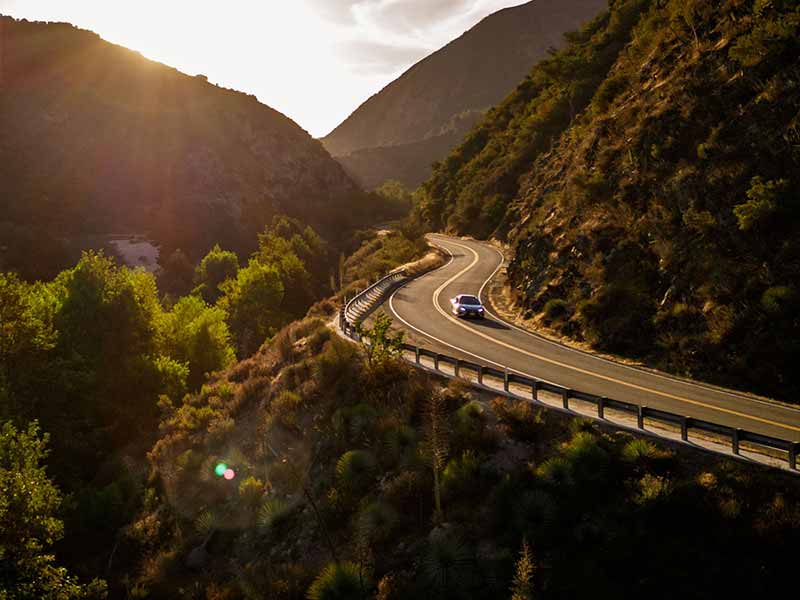 What is AWD Good For?
So, when does AWD shine? Here's a quick rundown:
Rain: AWD can provide better grip and stability in wet conditions by distributing power to the wheels with the most traction.
Snow: Similarly, AWD can improve your car's performance in the snow. This is a big selling point for AWD systems, especially in places with harsh winters.
Light Off-Roading: If you're a fan of light off-roading – like dirt or gravel roads – an AWD vehicle can give you the extra grip you need.
Dry Pavement: Even on dry pavement, AWD can help improve handling and stability, especially when you're doing things like turning at high speeds.
The Pros and Cons of AWD
Just like everything else in life, AWD has its upsides and downsides:
Pros of AWD:

Better traction in slippery conditions.
Improved handling and stability.
No need for the driver to switch it on or off.

Cons of AWD:

Generally, AWD systems are more complex and can be more expensive to repair if they break down.
Because they're heavier than two-wheel drive systems, they can decrease fuel efficiency.
Is All-Wheel Drive Worth It?
Deciding if AWD is worth it really depends on your specific needs. If you frequently drive in conditions where extra traction and stability could be helpful, like in heavy rain or snow, or if you enjoy light off-roading adventures, AWD might be a great fit for you. However, if you're mainly driving on dry roads and fuel efficiency is a top priority for you, a two-wheel drive system might make more sense.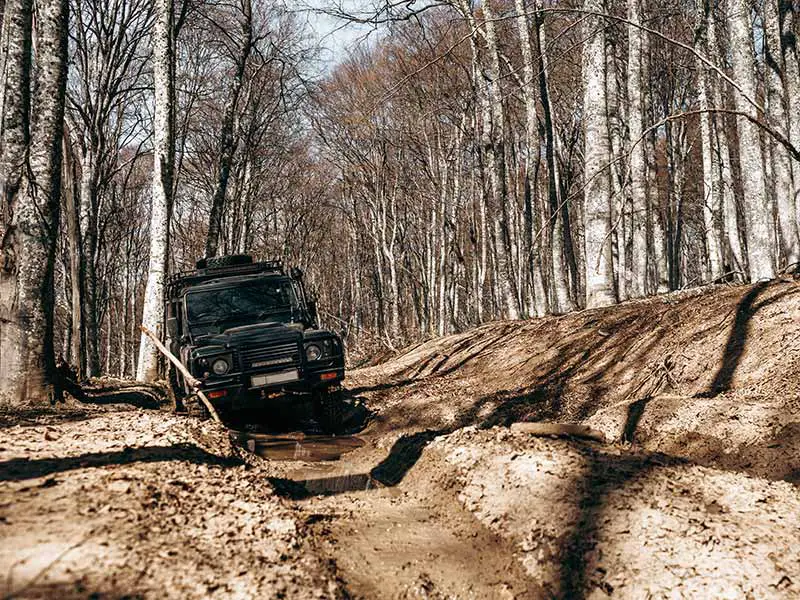 Understanding Four Wheel Drive (4WD) Systems
A Four-Wheel Drive (4WD or 4×4) system, as you might guess, sends power to all four wheels of a vehicle. But don't mistake it for its cousin, AWD. While AWD is designed to improve on-road traction, 4WD is intended for off-road performance and other tough conditions.
How 4WD Works
In a 4WD system, power is sent to both the front and rear axles equally, helping to maximize traction in difficult off-road conditions. When 4WD is engaged, the vehicle is better equipped to handle tough stuff like steep hills, rocky terrain, and deep mud or snow.
Some 4WD systems are full-time, but many are part-time systems, meaning the driver decides when to turn on 4WD. This usually involves pushing a button or pulling a lever, giving the driver more control based on the driving conditions.
The Advantages and Disadvantages of 4WD
Like AWD, 4WD has its pros and cons, too:
Pros of 4WD:

Superior Off-Road Ability: If you're planning on going off the beaten track, a 4WD system can give you the traction and control you need.
Handling in Difficult Conditions: Whether it's deep snow, heavy rain, or steep hills, 4WD can handle it.
Towing Capability: If you're towing heavy loads, 4WD can provide the extra power and stability you need.

Cons of 4WD:

Fuel Efficiency: Since 4WD systems are heavier and more complex, they can use more fuel, especially when engaged.
Maintenance: More parts mean more potential for something to go wrong. Therefore, 4WD systems may require more maintenance and repair.
Not Ideal for Dry Pavement: Using 4WD on dry pavement can result in what's called "driveline binding", which can damage the vehicle.
Is Four-Wheel Drive Worth It?
If you're considering a vehicle with 4WD, it's important to think about where you're going to be driving. If you're regularly going off-road or dealing with heavy snow or other harsh conditions, 4WD could be a big advantage. Similarly, if you tow heavy loads, 4WD can provide additional power and stability. But, if you're mostly driving on city streets and highways, a 2WD or AWD vehicle might be a better (and more fuel-efficient) choice.
Comparing AWD vs. 4WD: Which is Better?
When it comes to performance, both AWD and 4WD can provide improved traction over two-wheel drive systems. But they shine in different areas:
On Dry Pavement: AWD can offer better handling and stability, especially when turning or accelerating quickly. On the other hand, 4WD doesn't offer much benefit on dry pavement, and it can potentially cause problems if used inappropriately.
In Rain: Both AWD and 4WD can improve traction in rainy conditions by distributing power to the wheels with the most grip. However, AWD does this automatically without any input from the driver.
In Snow: AWD and 4WD both improve traction in snowy conditions, but the manual control of 4WD can be a plus for tackling deeper snow or more challenging terrain.
Off-Roading: This is where 4WD really comes into its own. With the ability to evenly distribute power to all wheels, 4WD is the best choice for serious off-roading adventures.
Weighing the Costs: Fuel Efficiency and Maintenance
In terms of costs, both AWD and 4WD systems can be more expensive to maintain than two-wheel drive systems, thanks to their added complexity. When it comes to fuel efficiency, the extra weight of these systems can lead to higher fuel consumption, with 4WD systems typically being less fuel-efficient than AWD ones.
Considering Your Needs: AWD or 4WD?
Deciding between AWD and 4WD really comes down to your specific needs:
If you want improved handling and stability in a variety of road conditions without having to think about engaging or disengaging the system, an AWD vehicle might be the way to go.
If you're planning to regularly go off-roading or drive in extreme conditions (like heavy snow or muddy trails), or if you're towing heavy loads, a 4WD vehicle could be a better fit.
In the end, both AWD and 4WD have their strengths and weaknesses. Your decision should be based on your driving needs, the conditions you'll be facing, and your vehicle preferences.
Resources
Below are some links you may find helpful when learning about tires
Final Thoughts
Choosing between All-Wheel Drive (AWD) and Four-Wheel Drive (4WD) really boils down to understanding your own driving habits, conditions, and needs. If you're driving in various weather conditions but mostly stay on paved roads, an AWD vehicle with its automatic power distribution for improved handling and stability could be a great fit. On the other hand, if you regularly find yourself off-roading or driving in more extreme conditions like heavy snow, the manual control and rugged capability of a 4WD system may be the better choice.
Remember, both systems come with their own pros and cons, including considerations for fuel efficiency and maintenance costs. So make sure to consider these factors when making your final decision. Ultimately, whether AWD or 4WD is better for you is all about where you're going and what you'll be doing when you get there.
Good luck and happy motoring.