Ever been driving on a snowy day and suddenly felt like you were in a nail-biting action movie? Wheels spinning, heart pounding, desperately trying to keep control of the car? It's the kind of adrenaline rush none of us want. But don't fret, my friend, because understanding your car's drive system could be the secret to confidently conquering those icy roads.
Is AWD Or 4WD Better In Snow?

In snow conditions, both AWD (All Wheel Drive) and 4WD (Four Wheel Drive) can improve traction, with AWD being generally better for lighter snow and 4WD being more effective in heavier snow. However, neither substitutes for the added control provided by snow tires.
In this article, we'll dig into the ins and outs of AWD and 4WD, how they perform in snowy conditions, and the role of snow tires in your winter driving arsenal. We'll explore the benefits and drawbacks of these systems, and give you some practical advice on how to use them effectively. Whether you're a seasoned snow driver or a winter roads rookie, we've got the info you need to navigate the frosty months with confidence.
Let's take a closer look.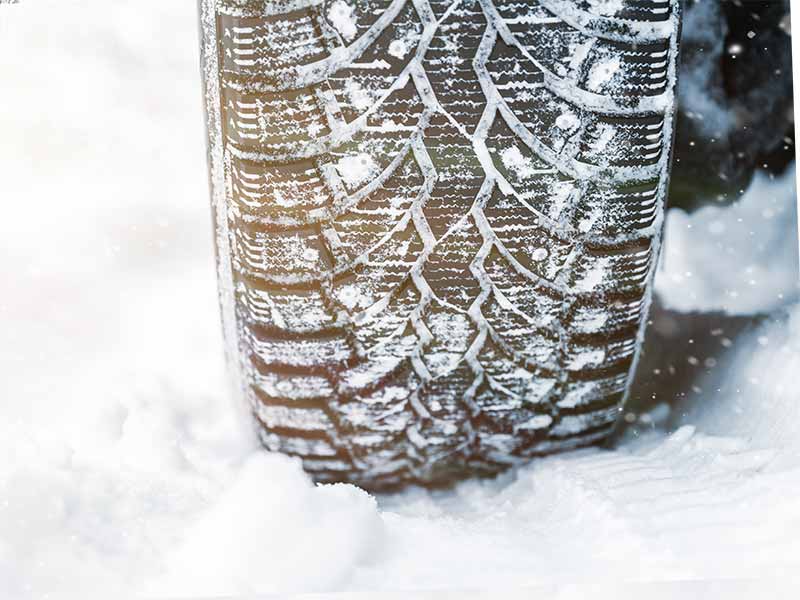 Understanding Key Terms
We're talking about words and terms you might have heard before but maybe didn't quite understand. They're all about how our cars and trucks move, especially in the snow. So, let's hit the road!
All Wheel Drive (AWD)
When we talk about All Wheel Drive, or AWD for short, we're referring to a system in our car that sends power to both the front and rear wheels all the time. This is super handy when the roads are slippery because it helps the car keep its grip or "traction" (more on this later).
Four Wheel Drive (4WD)
Next up is Four Wheel Drive, often called 4WD. This one's a bit different because it can send power to all four wheels too, but not all the time. When you're driving around town, only two wheels (usually the rear ones) are powered. But if you get into a sticky situation, like deep snow or mud, you can switch on the 4WD, and bam! All four wheels get power.
Two Wheel Drive (2WD)
Two Wheel Drive or 2WD, means the car only sends power to two wheels, either the front ones (Front Wheel Drive or FWD) or the back ones (Rear Wheel Drive or RWD). It's simple and works fine most of the time, but it's not the best choice in the snow.
Rear Wheels, Front Wheels, and Axles
Okay, let's talk about these wheels and axles. You know your car has four wheels, right? But did you know that those wheels are connected to your car through devices called axles? Here's the kicker: the front wheels are on the front axle, and the rear wheels are on the rear axle. Easy peasy, right?
Traction Control
And last but definitely not least, let's chat about traction control. You might have seen this button in your car. Traction is just a fancy word for your car's grip on the road. And traction control is a super-smart system that stops your wheels from spinning when they lose grip. It's like a superhero that steps in just when you're about to slip and slide!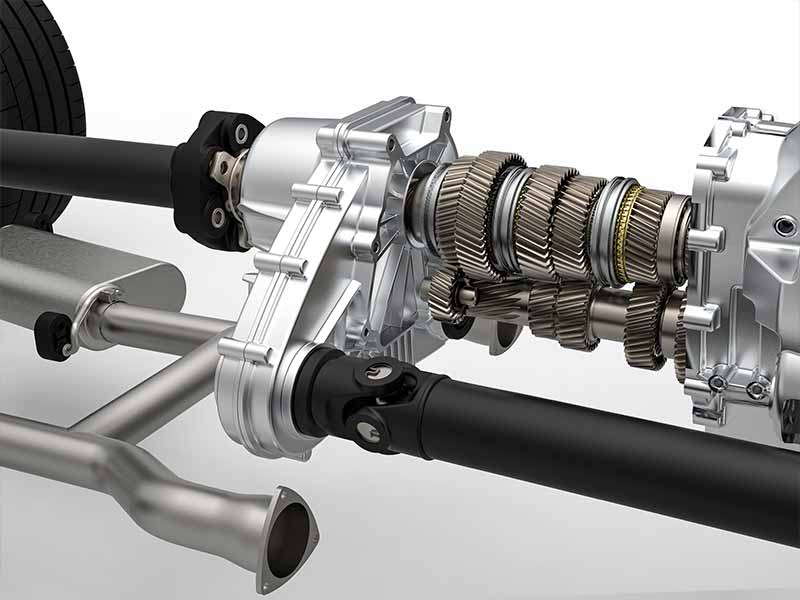 The Mechanism Behind AWD and 4WD
Alright, we're back on the road and ready to dive into the nuts and bolts of how AWD and 4WD work. These systems are like the secret sauce that helps your car move smoothly, especially when you're tackling challenging conditions like snow. So, let's gear up and get to it!
How Does AWD Work?
Let's chat about All Wheel Drive or AWD. Remember, this system is all about sending power to both the front and rear wheels, all the time. It's like a team where everyone's working together constantly.
Imagine your car is a dance crew. In an AWD system, all four members (wheels) are performing the dance routine (moving the car) at the same time. That way, if one member (wheel) slips (loses traction), the others can pick up the slack. This system is super smart. It can tell when a wheel is about to lose grip and quickly send more power to the other wheels. It's like having a quick-thinking dance coach directing the crew!
What About 4WD?
Next, let's look at Four Wheel Drive or 4WD. This system is a bit different. It's more like a basketball team, where only some players (wheels) are in the game at a time.
When you're cruising around on a sunny day, only two players (usually the rear wheels) are active. But when things get tough, like in deep snow or mud, you can call a timeout and switch on 4WD. Suddenly, all four players are in the game, and your car has more power to push through the challenge.
Comparing AWD and 4WD
Both systems power all four wheels, right? Yes, but the key difference lies in when and how they do it.
AWD is like having your whole dance crew performing all the time. It's smooth and coordinated, which is great for slippery conditions like light snow or rain. On the other hand, 4WD is more rugged and robust. It's like calling in all your players during a tough match. This can be better for more severe conditions, like heavy snow or off-road driving.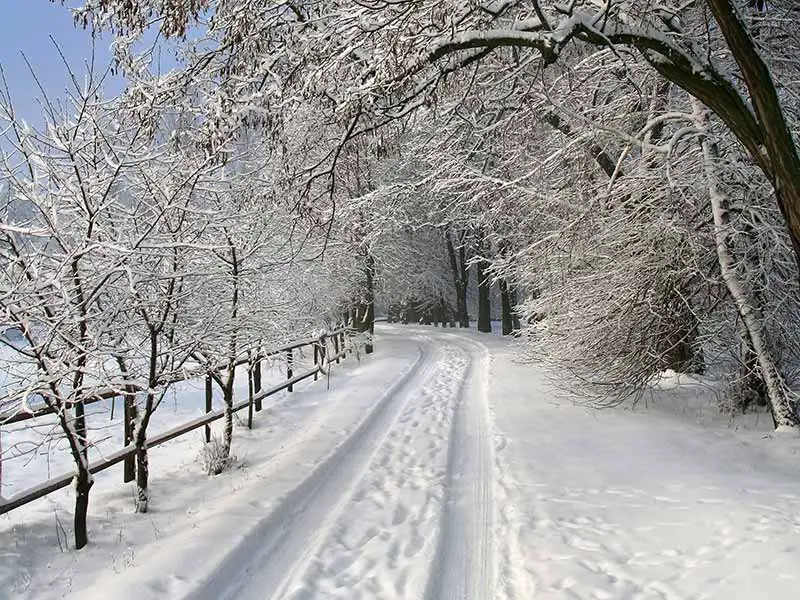 Performance of AWD and 4WD in Snow
We're going to look at how AWD and 4WD perform when you're out there in the snow, doing your thing.
AWD in Snow
All Wheel Drive is like that friend who's always ready to lend a hand. Remember our dance crew analogy? When you're on a slippery, snowy road, AWD is continually working, making sure all four wheels are chipping in. This helps your car keep its grip, or "traction", on the road. AWD doesn't make your car invincible, but it does help you stay in control when you're driving in light or moderate snow.
4WD in Snow
Four Wheel Drive, on the other hand, is like that friend you call when you need to move a sofa. It's robust and powerful. You might not need it all the time, but when you're in a tough spot, like driving in heavy snow, 4WD is there for you. When you switch on 4WD, you're giving power to all four wheels, helping your car push through the snow.
2WD vs 4WD in Snow
We haven't forgotten about Two Wheel Drive (2WD). This system powers only the front or rear wheels. While 2WD is perfectly fine for a sunny day drive, it can struggle in snowy conditions. It's like trying to ride a bicycle in the snow – doable, but challenging. So when it comes to driving in the snow, 4WD generally has the upper hand.
Does AWD Actually Help in Snow?
Does AWD really help in the snow? The answer is a resounding yes! It's all about teamwork. Remember, in an AWD system, all four wheels are working together all the time. If one wheel starts to slip, the system can adjust and send more power to the other wheels. It's a smart system that adapts to changing road conditions, helping your car maintain its grip in the snow.
Is AWD Safer Than 4WD?
When it comes to safety, both AWD and 4WD have their merits. AWD's constant four-wheel power can provide a smoother and more stable ride in slippery conditions, which can make it feel safer. On the other hand, 4WD's robust power can help your car tackle heavy snow or icy hills, which can also be a safety advantage.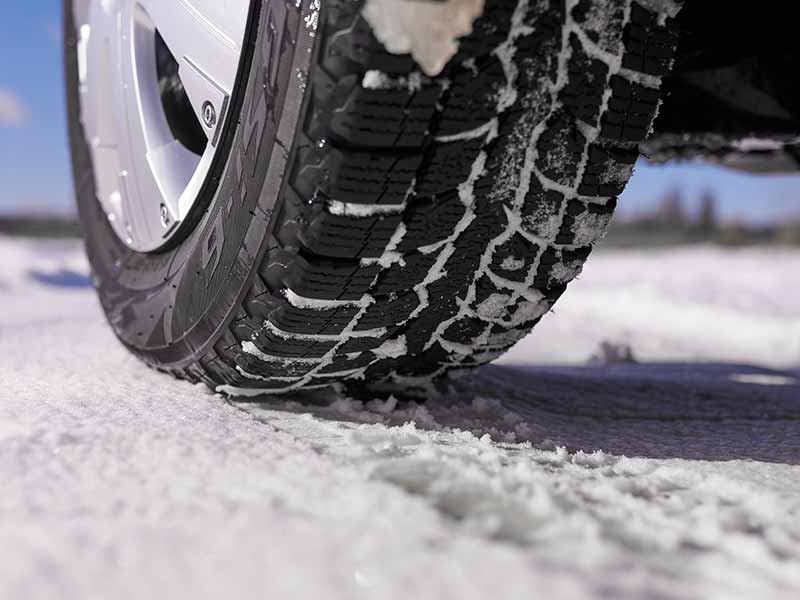 The Drawbacks of AWD
So far, it might sound like AWD is the coolest kid on the block, but, like everything, it's not perfect. Let's talk about some of the not-so-great parts of AWD. Don't worry, we're all friends here. It's important to know the good and the bad, right?
Understanding the Disadvantages of AWD
Okay, here's the deal. All Wheel Drive is pretty fantastic at helping your car keep its grip, especially in slippery conditions like snow. But remember, it's doing this by sending power to all four wheels, all the time. It's like having all four members of your dance crew performing non-stop. They're going to get tired, right?
In car terms, this constant power-sharing means your car's engine is working harder, which can lead to increased fuel consumption. In other words, AWD can make your car a bit of a gas guzzler. If you're someone who cares about fuel economy (and who doesn't, right?), this is something to consider.
When AWD Might Not Be the Best Option
Another thing to remember is that AWD helps your car move in slippery conditions, but it doesn't necessarily help it stop. When it comes to braking, especially on icy roads, all cars are pretty much in the same boat, whether they have AWD, 4WD, or 2WD. Good snow tires can make a big difference here, but we'll talk more about that later.
Finally, AWD systems can be more complex (meaning more parts that can break down) and often make a vehicle cost more to buy than its 2WD counterpart. So, if you live somewhere where it rarely snows, or you're on a tight budget, a 2WD vehicle with good snow tires could be a better choice.
AWD/4WD vs Snow Tires
What's better in snow, AWD/4WD or snow tires? They both sound pretty good, right? Well, let's break it down and see what's what.
What's Better for Snow, AWD or Snow Tires?
Alright, if this were a superhero movie, All Wheel Drive and snow tires would be our heroes. But who would win in a battle?
AWD and 4WD are great for getting your car moving in the snow. They're all about sending power to your wheels to help your car grip the road. But when it comes to stopping or turning on slippery surfaces, that's where snow tires shine.
Snow tires are made from special rubber that stays flexible in cold temperatures. Plus, they have unique tread patterns designed to grip onto snow and ice. Think of it like wearing hiking boots instead of sneakers for a winter hike. You're going to have better grip, right?
So, in a snowy showdown, who wins? Well, it's not really a battle. AWD/4WD and snow tires are best buddies, each one covering for the other's weaknesses. Having both on your vehicle gives you the best chance of tackling snowy conditions safely.
Do I Need Winter Tires if I Have AWD?
But hold on, do you need winter tires if you have AWD? In a word, yes. Remember, AWD helps your car get moving in the snow, but winter tires help with both moving and stopping. They're a great team, like peanut butter and jelly, or popcorn and movie night!
Even if you have an AWD vehicle, winter tires can provide that extra grip you need for safer winter driving. They can help reduce braking distance and improve control when you're turning on a snowy or icy road.
Proper Use of 4WD in Snowy Conditions
Four Wheel Drive is like that strong friend you call when you need to move a heavy sofa. It's not something you need all the time, but when the going gets tough, like driving in deep snow or climbing an icy hill, 4WD is a big help.
So, when should you use 4WD in snow? A good rule of thumb is to use it when you see accumulated snow on the road, or if the road is icy. It can help your car get the traction it needs to move forward safely.
High vs. Low Range in 4WD
Hold up, though. There's a little more to it. Some 4WD systems have options called "high range" and "low range". High range is for lighter conditions, like driving on a snowy road. It lets your car move at normal road speeds.
Low range is for the tough stuff, like deep snow or steep hills. It provides more power but at slower speeds. Think of it like a super strong but slow-moving robot. It won't win a race, but it can push through challenging situations.
Should You Use 4WD on Ice?
Now, what about ice? Should you use 4WD on ice? Well, it can help your car move, but remember, 4WD doesn't help your car stop on ice. That's where snow tires come in. They're designed to grip onto icy surfaces and can help your car stop and turn more safely.
How to Drive in Snow with a 4WD
Finally, how do you drive in snow with a 4WD? The most important thing is to take it slow and steady. Drive at a pace that allows you to have control over your vehicle at all times. And always remember to buckle up!
Remember, having 4WD is a tool, not a guarantee. It can help you navigate snowy conditions, but it's not a magic shield. The way you drive is still the most crucial factor in staying safe on the road.
Resources
Below are some links you may find helpful when learning about tires
Final Thoughts
We've navigated the icy roads of AWD and 4WD, looked under the hood at how these systems work, and tackled the snowy conditions where they shine. The key takeaway? Both AWD and 4WD can make a big difference in snow, with AWD generally excelling in lighter snow conditions and 4WD offering more power for tackling heavier snow.
But remember, while these systems can help you get moving, they can't help as much when it comes to stopping. That's where snow tires come in. Think of it like a superhero duo: AWD or 4WD is the strength, and snow tires are the agility. You need both to conquer winter roads confidently.
Whether you're behind the wheel of an AWD or 4WD vehicle, the way you drive is still the most important factor.
Good luck and happy motoring.