Choosing the right tires for your vehicle can feel like a daunting task with so many brands, models, and sizes available. But what if we told you that there's one tire brand that offers high-quality, dependable performance, and yet, won't empty your wallet? Intriguing, isn't it?
Are Falken Tires Good?

Falken tires are indeed good quality, offering a wide range of options for various vehicles and driving conditions. They're known for their reliable performance, durability, and great value for money.
In this article, we'll take a deep dive into the world of Falken tires. We'll explore who makes them, where they're manufactured, how they compare to other popular brands, what common problems they might have, and why they could be the right choice for your vehicle.
Let's take a closer look.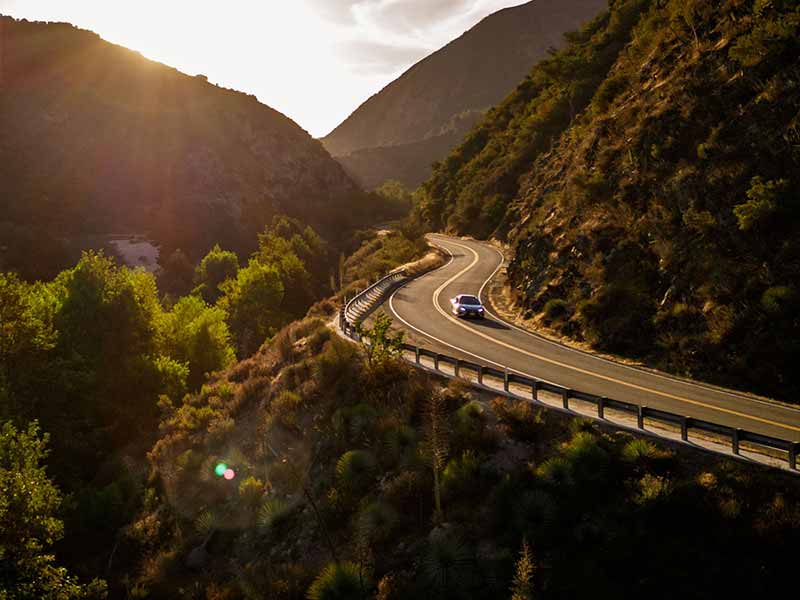 Falken Tires Overview and Review
Let's dive into what Falken tires are all about. You've probably heard a few things here and there, but let's get into the nitty-gritty.
Understanding the Falken Tire Range
Falken offers a wide array of tire types for all sorts of needs. Here's a quick rundown:
All-Season Tires: These are your go-to tires if you're looking for something that can handle a bit of everything. Rain, shine, or light snow, these guys have got you covered.
Winter Tires: Live in a place with heavy snow or icy conditions? Falken's winter tires could be your new best friend. They're designed to provide superior traction in the chilliest of conditions.
High Performance Tires: For those who crave a little extra oomph from their ride, Falken's high performance tires deliver. Engineered for precision and control, these tires can truly transform your driving experience.
All Terrain Tires: For off-road adventurers, Falken offers robust all-terrain tires that can tackle everything from rocky trails to muddy paths.
SUV Tires: If you're an SUV owner, Falken's got you covered. They offer a range of SUV-specific tires designed to provide a comfortable ride and durable performance.
Mud Terrain Tires: Are you the kind of person who enjoys a good muddy trail? Falken's mud terrain tires offer the ultimate grip and durability for your off-road excursions.
The Review: What's the Deal with Falken Tires?
Now, let's talk about what makes Falken tires a stand-out choice. First up, their performance. From the family sedan to the off-road monster truck, Falken tires have proven to be reliable performers across the board. They're especially praised for their grip and stability, two things that can make all the difference when you're on the road.
Next up, Falken tires come with a tread life warranty. What's that, you ask? It's basically a guarantee from the manufacturer that your tires' treads will last for a specified amount of time or miles. It's like an extra layer of peace of mind.
And here's the cherry on top: Falken offers a wide range of tire models. This means that no matter what kind of car or truck you drive, there's a good chance Falken has a tire that fits your needs perfectly.
Premium Quality, Affordable Prices
Finally, let's address the elephant in the room: why are Falken tires so cheap? Now, "cheap" might not be the best word here. Let's call it "affordable". Despite their high quality and performance, Falken tires tend to cost less than some other brands. This is because Falken, as part of Sumitomo Rubber Industries, benefits from large-scale production and operational efficiency. So, you're getting premium quality tires at a more budget-friendly price. Talk about a win-win!
I should point out that I personally chose Falken tires for my Tesla Model 3 for their value. I've been using them for quite some time now and I'm very happy with my decision. Also, I don't work for Falken nor have they paid me to write this review or given me free tires. Although, if you're reading this Falken, let me know if you have any free tires to send me! 😉
Falken Tires Vs Other Brands
When it comes to picking the perfect tire, knowing how one brand stacks up against the others is crucial. So, let's put Falken in the ring with some of the other heavyweight tire brands and see how it fares.
Falken Tires vs Michelin
Michelin is a French brand that's been in the tire business for well over a century. Renowned for their premium quality and high performance, Michelin tires often come with a higher price tag.
Price: Falken often has the edge here. While Michelin tires are known for their excellent quality, they also tend to be more expensive. If you're budget-conscious, Falken could be a great choice.
Tread Life: Both brands offer a tread life warranty, demonstrating their commitment to long-lasting quality.
Performance: Michelin often shines in wet condition performance. However, Falken delivers strong performance across various conditions, especially with their high-performance and all-terrain ranges.
Falken Tires vs Bridgestone, Pirelli, Toyo, Goodyear, Yokohama, Cooper, Hankook
Now, let's see how Falken compares to these other brands:
Bridgestone: This is another top-tier tire manufacturer. However, Falken often offers comparable quality at a more affordable price.
Pirelli: Pirelli is known for high-performance tires. If you're into sports cars, Pirelli might catch your eye. But for everyday driving, Falken provides great value for money.
Toyo: Toyo and Falken share a lot of similarities, including their Japanese origins. Both offer a wide range of tire types, but Falken often comes out ahead in terms of affordability.
Goodyear: Goodyear is a trusted American brand, but they can be pricier. If you're looking for a blend of quality and affordability, Falken might be your ticket.
Yokohama: Yokohama is another good brand with a wide range of offerings. However, Falken often wins on price while still offering similar performance.
Cooper: Cooper is a reliable brand known for their all-terrain and truck tires. Falken, however, tends to offer a broader selection, especially for passenger cars.
Hankook: Hankook offers good quality tires, but they sometimes fall short in winter performance. If you're looking for a strong winter tire, Falken could be a better choice.
In a nutshell, while each of these brands has its strengths, Falken often comes out as a strong competitor due to its blend of quality, performance, and affordability. It's like the underdog that keeps surprising everyone with its punch!
Common Falken Tire Problems
Like any other product, Falken tires aren't without their issues. It's important to be aware of some common problems customers have reported so you can make an informed decision.
Tread Life
Despite Falken tires coming with a tread life warranty, some customers have reported that their Falken tires wore out faster than expected. Factors that can impact tread life include:
Driving habits: Aggressive driving can wear out any tire quicker, regardless of brand.
Tire maintenance: Neglecting regular tire maintenance like rotation and alignment can lead to uneven wear.
Road Noise
A few Falken tire models have been reported to produce more road noise than some customers would like. However, it's worth noting that road noise can also depend on factors like:
Vehicle insulation: Some cars are better at muffling road noise than others.
Road conditions: Some roads can make any tire seem noisy.
Wet Traction
While Falken's all-terrain and high-performance tires receive high marks for their grip and stability, some drivers have found that certain Falken all-season tires could improve their wet traction.
Keep in mind, no brand is immune to issues. It's always a good idea to research specific tire models before making a purchase, taking into consideration your specific driving conditions and needs.
Also, remember to maintain your tires properly once you've got them. Regular tire rotations, correct inflation, and routine check-ups can go a long way in avoiding common tire problems.
Who Makes Falken Tires?
Falken Tires is a brand that might sound familiar if you're into cars, trucks, or simply take an interest in tires. And there's a good reason for that! Falken Tires are produced by one of the biggest names in the tire world, Sumitomo Rubber Industries. Yep, you heard that right. Sumitomo, a giant company based in Japan, is the proud parent of the Falken brand.
The Story Behind Sumitomo Rubber Industries
This company has quite a history. In fact, it all started back in the early 20th century, in 1909 to be precise. They began with manufacturing a variety of rubber goods but eventually shifted their focus to tires. Today, they're one of the top tire manufacturing companies worldwide.
They are known for their innovation
They are committed to providing safe, reliable tires
They strive to produce environmentally friendly products
So, the next time someone asks you who makes Falken tires, you can impress them with your knowledge about Sumitomo!
Where Are Falken Tires Manufactured?
Now that we've covered who makes Falken tires, let's talk about where they are made. This might seem like a small detail, but trust me, it's more important than you might think. The place of manufacturing can have a big impact on the quality of tires, and when it comes to your vehicle, quality is everything.
So, where are these Falken Tires produced?
Here's the scoop: While the parent company, Sumitomo, is based in Japan, Falken tires are manufactured in multiple locations around the globe. This includes:
Japan, the home base of Sumitomo
Thailand, another hub of tire production
Buffalo, New York in the United States
Each of these plants follows strict quality control measures set by Sumitomo to ensure that every tire that rolls out of the factories meets the high standards that Falken is known for.
Quality Matters, No Matter the Location
Whether the tire is made in Japan, Thailand, or the USA, the goal remains the same: to produce high-quality, reliable, and high-performing tires. So, no matter where your Falken tires were made, you can rest assured that they were crafted with care and precision. After all, quality isn't just about the where, it's about the who—and now you know that Falken tires are made by a world leader in the tire industry!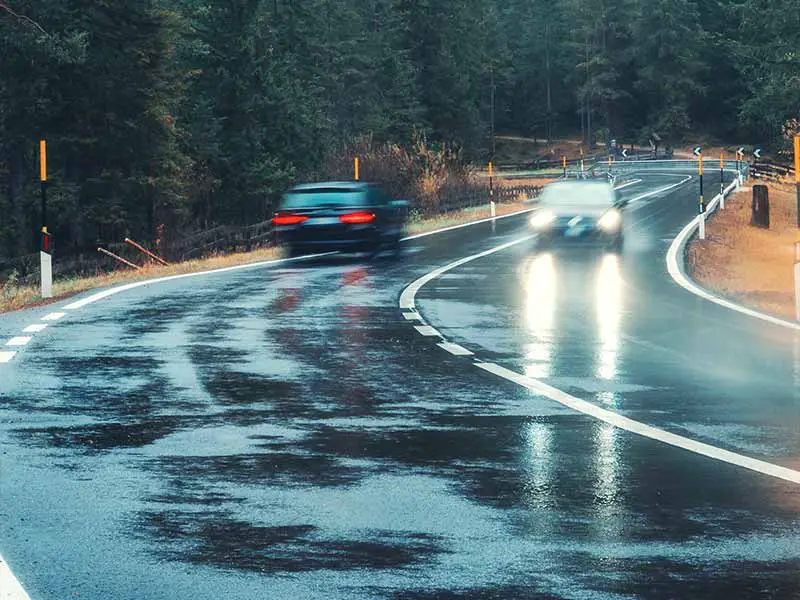 Why Choose Falken Tires?
Okay, we've talked about who makes Falken tires, how they stack up against other brands, and some of the common problems. Now, let's dive into why you might choose Falken tires for your vehicle.
Value for Money
First and foremost, Falken tires offer great value for money. They're high-quality tires that don't carry the high price tag of some other premium brands. This means you're getting more bang for your buck, which is always a win!
Wide Range of Options
Whether you need tires for your commuter car, your performance vehicle, your off-road adventure truck, or your family SUV, Falken has an option for you. Their range is extensive and diverse, ensuring there's a tire to match just about any vehicle and driving condition.
Dependable Performance
Falken tires have a strong reputation for their dependable performance. Many users praise their grip, stability, and overall ride comfort. Falken's high-performance tires, all-terrain tires, and winter tires, in particular, receive high marks for their exceptional performance.
Tread Life Warranty
The tread life warranty offered by Falken provides an added layer of security. It shows the company's confidence in their product and gives you peace of mind knowing you're covered should your tires wear out prematurely.
Quality You Can Trust
Remember, Falken is backed by Sumitomo Rubber Industries, a globally recognized leader in the tire industry. This isn't some new kid on the block—it's a brand with a solid history and a reputation for quality.
In the end, the choice of tire will always come down to your individual needs, preferences, and budget. But if you're looking for a quality tire that offers great value, reliable performance, and an option for just about any vehicle, Falken is a brand well worth considering.
Resources
Below are some links you may find helpful when learning about tires
Final Thoughts
When it comes to choosing a tire brand that offers great quality without causing your budget to skid off the road, Falken tires stand out. They're manufactured by a globally recognized leader in the tire industry, Sumitomo Rubber Industries, ensuring you're getting a product backed by experience and expertise.
From all-season to winter tires, and high-performance to all-terrain options, Falken provides a diverse range for all types of vehicles and driving conditions. While they do have some reported issues, like any brand, the overall consensus among customers is that Falken tires deliver reliable performance and durability.
Bottom line: if you're seeking a balance between quality, performance, and affordability, Falken tires deserve a spot on your shortlist. Always remember, the perfect tire for you is the one that best fits your driving needs and preferences.
Good luck and happy motoring.