Imagine you're cruising down the highway when suddenly, your vehicle starts to shudder, a sign of worn-out tires. But replacing your tires doesn't have to break the bank! The secret to saving money on this essential purchase might just be knowing where to look and how to shop smart.
Cheapest Place To Buy Tires

The cheapest places to buy tires can often be large retailers like Costco, Discount Tire, and Walmart. Online platforms such as Tire Rack, Discount Tire Direct, and Priority Tire also offer competitive pricing and a broad selection.
In this article, we'll guide you through the ins and outs of tire shopping, including understanding the basics of tires, exploring both in-store and online shopping methods, delving into the factors affecting tire prices, and answering frequently asked questions. We'll arm you with the knowledge to find the best deals and make an informed decision on your next tire purchase.
Let's take a closer look.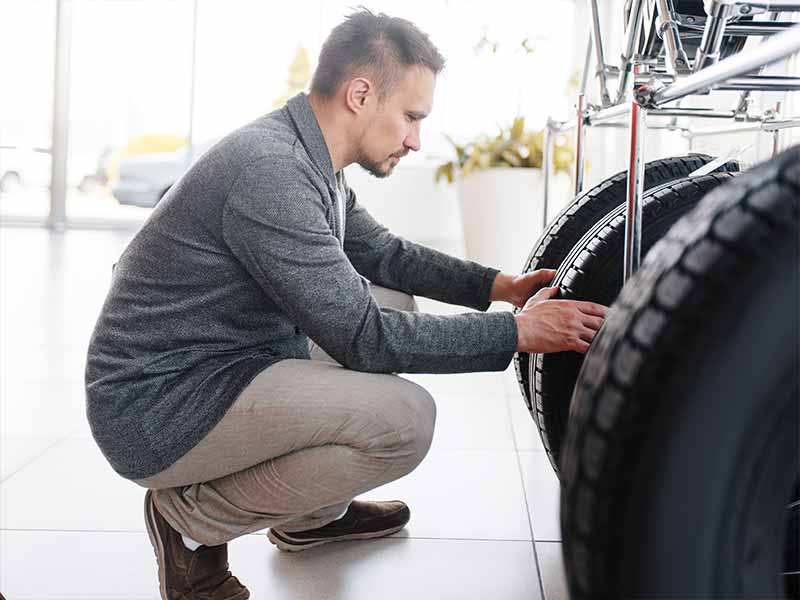 Brick and Mortar Vs. Online Shopping
When it comes to buying tires, you have two primary options – purchasing from a physical store (brick and mortar) or shopping online. Each method has its own set of advantages and disadvantages. Understanding these can help you make an informed decision based on your needs and preferences.
The Case for Brick and Mortar Stores
Physical tire stores offer a unique set of benefits:
Expert Advice: Salespeople at physical stores can provide personalized advice based on your specific needs and vehicle type. They can answer your questions in real-time and guide you through the buying process.
Immediate Availability: In most cases, you can drive in, buy the tires, and get them installed all in the same day.
Hands-On Examination: You can see and touch the actual tires before you buy them. For some, this might give a better sense of quality and reassurance.
Installation Services: Most tire stores will install the tires for you. Some even offer additional services like wheel balancing, alignment checks, and flat tire repairs.
Online Shopping Advantages
Online tire shopping has gained popularity for a variety of reasons:
Broader Selection: Online retailers often have a wider range of tire brands, sizes, and types than a physical store, giving you more options.
Convenience: You can shop from the comfort of your home, at any time of day, without the pressure of salespeople.
Price Comparisons: It's easy to compare prices from different online retailers to ensure you're getting the best deal. Additionally, online prices are sometimes cheaper as they can cut out the middleman costs.
Direct Shipment: Many online tire retailers offer tire drop shipping, meaning the tires are delivered straight to your doorstep or to a local installer of your choice.
Making the Right Choice: Is It Cheaper to Buy Tires Online or at a Shop?
Whether it's cheaper to buy tires online or at a shop really depends on several factors. While online stores often advertise lower prices, don't forget to factor in shipping costs. Also, consider the convenience and cost of installation. Most physical stores include installation in their tire prices, while with online purchases, you'll need to have them installed separately, which could be an additional cost.
Therefore, while online shopping might seem cheaper at first glance, the final cost may end up being the same or even more once you factor in shipping and installation. The best approach is to compare prices both online and offline, keeping all these factors in mind, to find the best deal.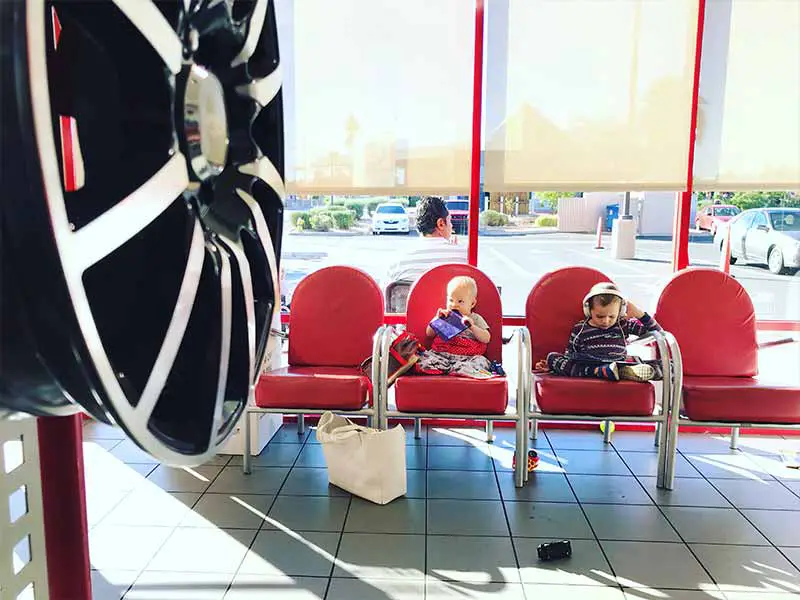 In-Store Tire Shopping
While online shopping has grown in popularity, there's still a case to be made for visiting a physical store when buying your tires. In-store shopping allows you to interact with experts, assess product quality firsthand, and often get immediate service.
Highlighting the Big Players
In the world of physical tire retail, a few key players consistently deliver value and service:
Costco Tires: Costco is a membership-based retailer known for selling products in bulk, including tires. Besides the advantage of lower prices, Costco also offers benefits like free rotation and balancing, free flat repairs, and a road hazard warranty.
Discount Tire: As the name implies, Discount Tire is a retailer that prides itself on offering competitive prices. They have a wide selection of brands and provide free tire rotations, pressure checks, and a commendable return policy.
Big O Tires: Known for its wide range of tire brands and sizes, Big O Tires also offers comprehensive vehicle services. They often have promotional offers like buy two get two free, which could mean significant savings.
Assessing In-Store Offerings
Physical stores offer a variety of services along with selling tires. These include:
Tire Installation: This is usually included in the price of the tire and can often be done on the same day of purchase.
Additional Services: Most stores provide other essential services like wheel balancing, alignment checks, tire rotation, and flat tire repairs.
Road Hazard Warranties: This warranty covers damage to your tire that occurs during normal driving. Not all retailers offer this, so it's a good point of comparison.
Final Words on In-Store Shopping
When choosing a tire retailer, it's important to compare not just the price of the tires but the total value you're getting. Are installation and additional services included? Do they offer a good warranty? And what about the quality and reputation of the brands they carry? Armed with the right information and a handful of questions, you can ensure you're getting the best deal for your dollar.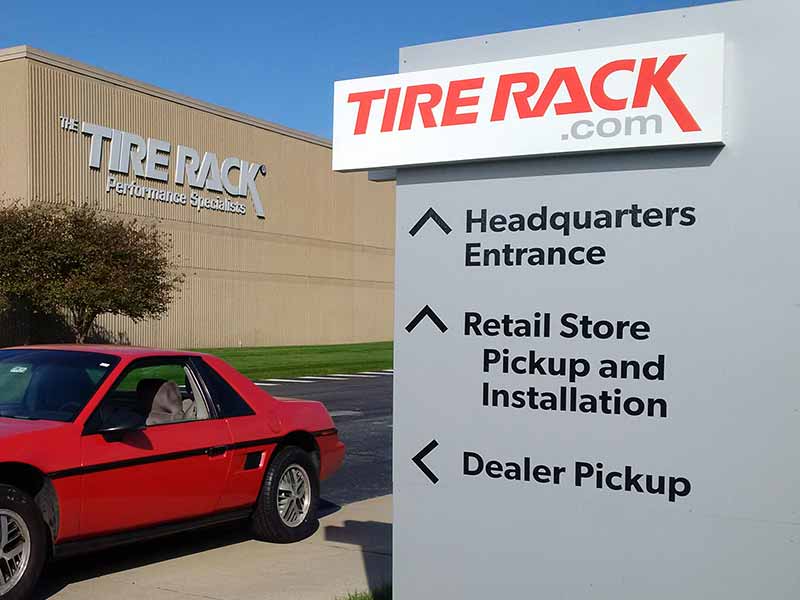 Online Tire Shopping
Online shopping has revolutionized the way we buy everything, including tires. It's all about convenience, variety, and often, competitive pricing. Let's explore the benefits of buying tires online and how to make the most of your online shopping experience.
Popular Online Platforms
Here are a few of the popular platforms for buying tires online:
Tire Rack: One of the largest online tire retailers, Tire Rack offers a vast selection of brands and types. They provide comprehensive tire testing information and customer reviews to help you choose the right tire. Plus, they can ship your tires directly to an installer near you.
Online Tire Retailers: Many tire manufacturers and retailers have their own websites where you can buy directly. This can include Goodyear, Michelin, Discount Tire, and more.
Online Marketplaces: Websites like Amazon and eBay also sell tires. These platforms offer a vast selection from various sellers, but be sure to check seller ratings and reviews before purchasing.
Convenience and Selection
Online shopping provides several key advantages:
Shop Anytime, Anywhere: You can shop for tires at your convenience, without worrying about store hours.
Wide Selection: Online stores often have a broader selection of brands, sizes, and types than physical stores. If you need a specific or uncommon tire, you're more likely to find it online.
Easy Price Comparisons: Comparing prices across different websites is as simple as clicking through tabs on your browser. This makes it easier to ensure you're getting the best deal.
Understanding the Delivery Process
When buying tires online, it's important to understand the delivery process. Many online tire retailers offer a few different options:
Tires Drop Shipped: This means the tires are shipped directly to you. From there, you'll need to bring them to a local tire shop for installation.
Tires Shipped to Installer: Some online retailers, like Tire Rack, can ship the tires directly to a local installer, which can save you some hassle.
Tires Immediately: In some cases, online retailers offer expedited shipping for an additional fee, allowing you to receive your tires more quickly.
Making the Most of Online Deals
Online shopping allows you to take advantage of various deals:
Tire Deals: Many online retailers offer sales and discounts on certain tire brands or models. Be sure to check for any current promotions before making a purchase.
Tire Packages: Some retailers offer tire packages that include things like installation, wheel balancing, or road hazard warranties. This can provide added value and convenience.
Final Thoughts on Online Tire Shopping
Online shopping offers a convenient and wide-ranging way to buy tires. However, it's essential to consider all aspects, such as shipping costs and the process of getting the tires installed. Also, pay close attention to the reputation of the online retailer or seller, the brand of the tires, and the reviews from other customers.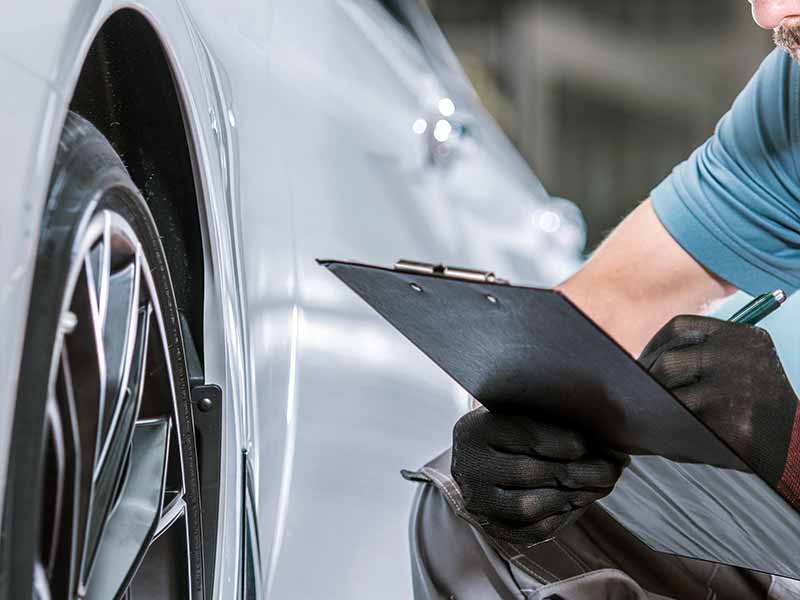 Tire Price Considerations
One of the biggest questions when purchasing new tires is: "How much should I spend?" The answer isn't always straightforward, as the cost can depend on various factors such as the type of tire, the brand, and where you buy it from. This section will help you understand the different elements affecting tire prices and provide some tips for finding the best tire deals.
Understanding the Cost Factors
Several elements can influence the cost of tires:
Tire Type: Different types of tires come with different price tags. For instance, winter tires are typically more expensive than summer or all-season tires due to their specialized construction.
Brand: Some brands, like Michelin and Goodyear, are known for their quality and technology, which often comes with a higher price tag.
Size: Larger tires usually cost more than smaller ones, simply because they require more material to produce.
Performance Rating: High-performance or 'speed-rated' tires tend to be more expensive due to their enhanced handling characteristics.
How Much Does a Decent Set of Tires Cost?
On average, for a standard passenger car, you can expect to pay anywhere from $50 to $200 per tire, while truck tires can range from $100 to $500 each. However, keep in mind these are averages. The actual cost can vary greatly based on the factors mentioned earlier.
Is it Cheaper to Buy 4 Tires at Once?
Generally, it is cheaper to buy a set of four tires at once. Many retailers offer discounts when you buy a full set. Plus, it's better for your vehicle's performance and safety to have all four tires of the same type and wear level.
The Balance Between Price and Quality
When it comes to tires, you may wonder, "Is it OK to cheap out on tires?" While everyone loves a good deal, it's crucial to remember that tires are a critical safety feature on your vehicle. It's not worth compromising your safety to save a few bucks. Look for the best value, not just the lowest price.
Seasonal Shopping: What Month is the Cheapest to Buy Tires?
Interestingly, the time of year can affect tire prices. Stores often offer the best tire deals in October, in preparation for winter, and in April, when people switch to summer or all-season tires. Keeping an eye on these sales can lead to substantial savings.
Final Thoughts on Tire Prices
While price is a significant factor when purchasing tires, it shouldn't be the only consideration. Quality, safety, and the right fit for your vehicle and driving conditions should always come first. Do your research, shop around, and make an informed decision to ensure you're getting the best value for your money.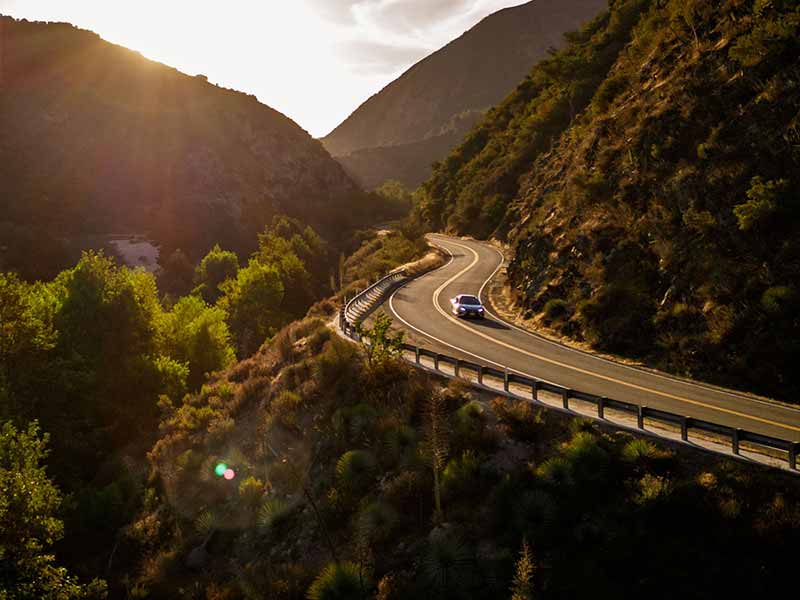 Frequently Asked Questions (FAQs)
What Are the Best Affordable Tires?
While the definition of "best" can vary based on individual needs and preferences, several tire manufacturers are known for their balance of quality and affordability. These include:
Goodyear: Known for their durability and wide range of options for different vehicles and driving conditions.
Bridgestone: Offers a diverse selection of tires that perform well in various conditions.
Continental: Renowned for their impressive handling and ride comfort.
Cooper: Offers a great blend of performance and value, especially for SUVs and trucks.
Is It Cheaper to Buy Tires Online or at a Shop?
Both online and in-store shopping have their potential cost benefits. Online shopping allows for easy price comparison and often provides a broader selection. However, physical stores often include installation and additional services in the price of the tire, which can add value. Your final cost will depend on the specific deal you find, whether online or in-store.
Are Walmart Tires Good?
Walmart carries a variety of tire brands, including some well-known and respected ones like Goodyear and Bridgestone as well as some lesser-known and questionable brands such as the hilariously-named Mucho Macho Tires. As long as you're buying a tire from a reputable brand and it fits your specific needs and vehicle specifications, buying tires from Walmart can be a good option. However, always compare prices and included services with other retailers to ensure you're getting the best value.
Where Can I Find the Cheapest Place to Buy Tires Online?
Several online platforms offer competitive prices on tires, including Tire Rack, Amazon, eBay, and the websites of tire manufacturers like Goodyear and Michelin. Remember, the cheapest price doesn't always mean the best value. Always consider factors like shipping costs, installation, customer service, and any additional services or warranties.
Where Can I Find the Cheapest Place to Buy Tires in My Area?
This can depend greatly on where you live. Big retailers like Costco, Discount Tire, and Big O Tires are known for their competitive prices. However, don't overlook smaller, local tire shops. They might offer comparable or even better deals. Be sure to call or visit several different shops to compare prices and services before making a decision.
Is It Safe to Purchase Tires Online?
Yes, it is generally safe to purchase tires online, as long as you're buying from a reputable website. Look for secure websites (those with URLs that start with "https://") and trusted sellers. Always check customer reviews and the seller's return policy before making a purchase.
Can I Save Money Buying Tires?
Absolutely! There are several strategies to save money when buying tires. These include shopping during sales (often in October and April), buying a full set of tires at once, comparing prices between different retailers, and considering the overall value of the deal, not just the price of the tire. Keep in mind, investing in quality tires can save you money in the long run by lasting longer and improving your vehicle's fuel efficiency.
Resources
Below are some links you may find helpful when learning about tires
Final Thoughts
Navigating the world of tire buying can seem overwhelming, but with a bit of knowledge, you can find quality tires at a price that fits your budget. Always remember the essentials: understanding the different types of tires, the balance between price and quality, and the value of shopping around, both in-store and online.
Take advantage of sales in October and April, and consider reputable tire retailers like Costco Tires, Discount Tire, Big O Tires, and Tire Rack. By applying these tips and strategies, you can confidently make your next tire purchase a savvy one that keeps you safely on the road in all conditions.
Good luck and happy motoring.