Ever been baffled by the sheer range of tire prices when browsing for a new set for your car? You're not alone. The decision between cheap tires and expensive ones can feel like an episode of "The Price Is Right," only without the fun and games. Are those top-dollar tires really worth it? Or could the cheaper alternatives do just as well?
Cheap Vs Expensive Tires

While expensive tires often offer superior performance and longevity, cheap tires can be a reasonable choice for certain types of lighter driving. Choosing between cheap and expensive tires depends largely on your individual needs, driving habits, and financial considerations.
In this article, we're diving deep into the world of tires, dissecting the differences between cheap and expensive options, investigating whether brand names like Michelin justify their higher cost, and providing key factors to consider when making your decision. We're giving you the full scoop so that you can make the most informed decision and get the best bang for your buck.
Let's take a closer look.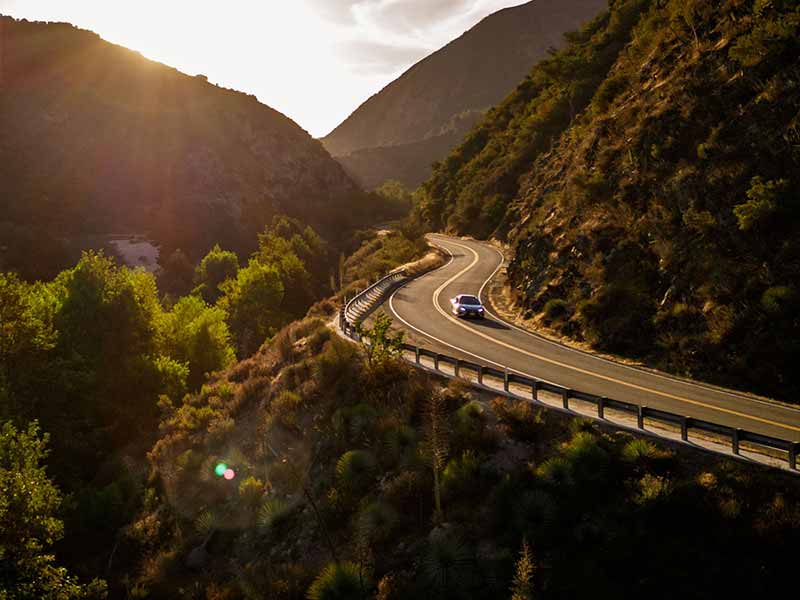 Cheap Vs Expensive Tires
Picture this, you walk into a tire shop and you're greeted with racks upon racks of black rubber rings. Pretty much all look the same, right? But here's the kicker – they're not.
Tires, though they might look similar to the untrained eye, are a complex blend of science and technology. So, let's break it down.
What Are Cheap Tires?
"Cheap Tires", as the name suggests, are the most affordable options in the tire market. They're the budget-friendly heroes for many drivers, offering a solution that won't break the bank. Typically, these tires are produced by lesser-known manufacturers, or are budget lines from bigger brands. Some examples include brands like 'Westlake' and 'Ohtsu'.
Now, here's what you get with cheap tires:
Cost Savings: The biggest appeal of cheap tires is the immediate cost saving. You can often buy cheap tires for a fraction of the cost of their premium counterparts.
Short-Term Fix: If you're in a pinch or you don't plan on driving your car much longer, cheap tires can get you rolling without a hefty investment.
But before you rush off to buy the cheapest tires, remember this:
Performance: Cheaper tires may not offer the same level of performance as their expensive counterparts. This could affect things like your car's handling or braking distance.
Lifespan: Cheap tires often have a shorter lifespan, which means you may need to replace them more often.
What Are Expensive Tires?
On the other end of the spectrum, we have the "expensive tires". These are the premium models, the cream of the crop, produced by well-established, globally recognized manufacturers. We're talking about brands like 'Michelin', 'Bridgestone', and 'Pirelli'.
Here's the lowdown on expensive tires:
Performance: These tires often offer top-tier performance. They're built with high-quality materials and advanced technology for better handling, shorter braking distances, and overall a smoother, safer ride.
Longevity: High-quality tires generally last longer than their cheaper counterparts. They can withstand wear and tear better, meaning less frequent replacement.
But, premium quality comes with a premium price tag:
Cost: Expensive tires can put a significant dent in your wallet. If you're on a tight budget, these might not be the best choice for you.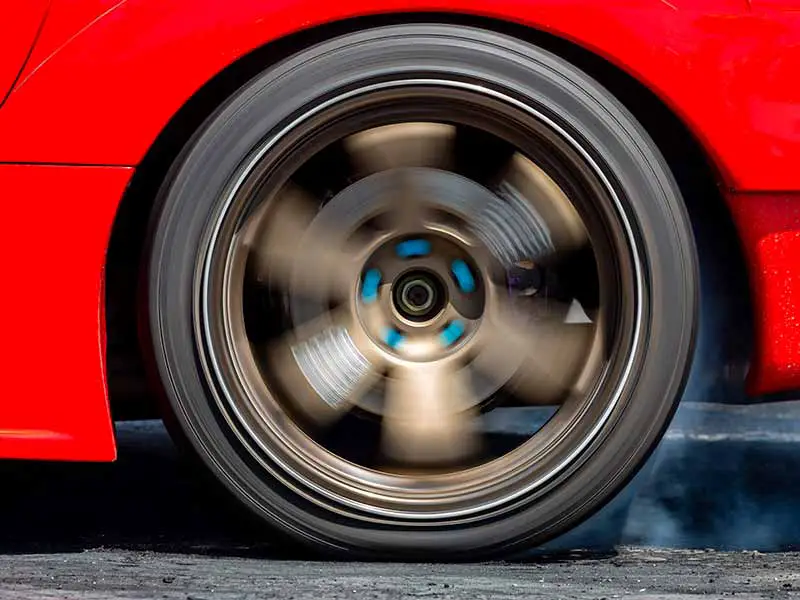 Cheap Tires Pros & Cons
Alright, let's dive into the nitty-gritty of cheap tires. These wallet-friendly options have carved out a significant niche in the tire industry, but what makes them so appealing? Let's take a closer look.
Cheap Tires Advantages
When it comes to choosing tires, budget is a big factor for many people. That's where cheap tires step in. They're affordable, readily available, and get the job done. Here's what you should know:
Lower Upfront Cost: Let's face it. Not everyone has a wad of cash to drop on premium tires. If you're on a tight budget or just don't want to spend a lot on tires, cheap options can seem pretty appealing. They allow you to replace your worn-out tires without leaving a hole in your wallet.
Temporary Solutions: Need a quick fix because your tire got a flat? Or maybe you're planning to sell your car soon. Cheap tires can be a practical solution in these situations. They can keep you on the road without a major investment.
Light Use: If you use your vehicle lightly, say for a quick trip to the grocery store or occasional short drives, cheap tires might serve you just fine. You don't necessarily need top-tier tires for every kind of driving.
But, as with all things in life, cheap tires come with their share of drawbacks. Here's the other side of the coin:
Cheap Tires Disadvantages
Just like a coin has two sides, cheap tires have their pros and cons. Sure, they're easier on your wallet, but there are a few things you should keep in mind:
Performance: Cheap tires often underperform when compared to pricier counterparts. This could mean less grip on wet roads, longer stopping distances, and potentially a bumpier ride. If performance is high on your priority list, cheap tires might not be the best fit.
Lifespan: You've heard the saying, "you get what you pay for", right? Well, that rings true here. Cheap tires generally have a shorter lifespan. They tend to wear out faster, which could mean more frequent replacements. So while you're saving money upfront, you might end up spending more in the long run.
Safety: This is a biggie. Tires are one of the most critical safety features of your vehicle. They're your only contact with the road, after all. Some cheaper tires might not offer the same level of safety as their more expensive counterparts, particularly in harsh weather conditions.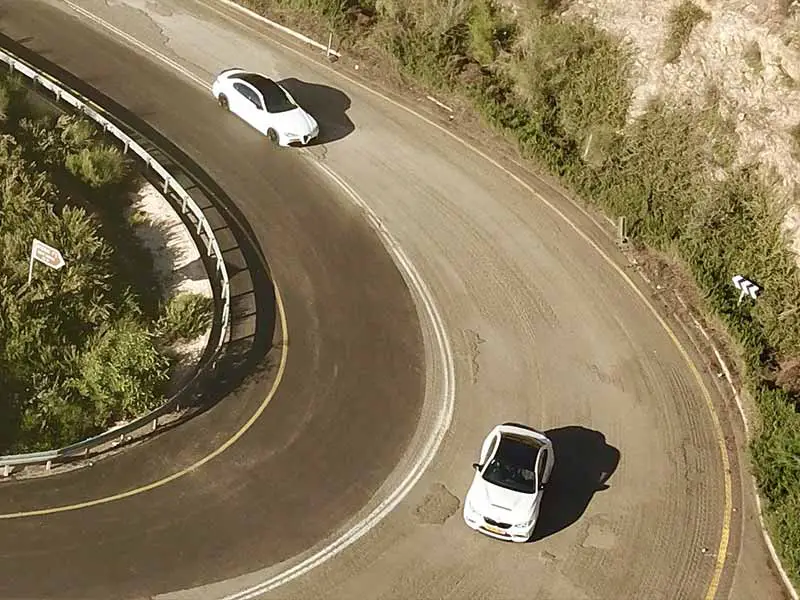 Expensive Tire Pros & Cons
Time to shift gears and talk about the Ferraris of the tire world – the expensive, premium brands. These bad boys are the crème de la crème of tires. But what exactly do they bring to the table? Let's put them under the microscope.
Expensive Tire Advantages
If you're a car enthusiast, or safety and performance are high on your agenda, expensive tires might be just your cup of tea. Here's what you get when you shell out those extra bucks:
Superior Performance: Expensive tires are like the secret ingredient in your grandma's famous recipe. They can transform your driving experience, providing excellent grip, short braking distances, and smooth rides. Whether it's wet roads or sharp corners, these tires are designed to perform.
Longevity: Premium tires generally have a longer lifespan. They're built with high-quality materials that withstand wear and tear better. This means you won't have to replace them as frequently, which could save you money in the long run.
Advanced Features: Many expensive tires come with bells and whistles that cheap tires just can't match. This can include things like run-flat technology, fuel-saving designs, and advanced tread patterns for better grip.
But before you jump on the expensive tire bandwagon, there are a few things to consider:
Expensive Tire Disadvantages
As awesome as premium tires sound, they do come with a few cons. Here's what you should be aware of:
Initial Cost: The most glaring downside of expensive tires is, well, they're expensive! The initial cost can be a significant investment, and not everyone is ready or willing to drop that much cash on tires.
Overkill for Some Drivers: If you're just driving around town, running errands, or commuting short distances, expensive tires might be an overkill. You might not need all those advanced features and top-tier performance for your daily drive.
Key Factors to Consider When Choosing Tires
Choosing the right tire isn't as simple as picking the cheapest or the most expensive option. It's about understanding your needs, assessing your driving conditions, and making an informed decision. So, let's dive into the key factors you should consider when choosing between cheap and expensive tires.
Tire Quality and Its Impact on Braking Distance
The quality of your tires can directly impact your braking distance. High-quality tires, often found in the more expensive range, are designed to provide optimal grip and reduce stopping distance, which could make a significant difference in an emergency situation. On the other hand, cheaper tires might not provide the same level of grip, leading to longer braking distances.
Does the Tire Brand Make a Difference?
Yes, the brand of your tires can indeed make a difference. Well-established, reputable brands invest heavily in research and development to ensure they're providing top-notch products. This often results in superior materials, advanced features, and better overall performance. Lesser-known brands might not have the same resources, which can reflect in the quality of their tires.
How Often Do You Need New Tires?
The lifespan of your tires can be a significant factor in your decision. If you opt for cheaper tires, you might end up replacing them more frequently, which could potentially offset the initial cost savings. More expensive, high-quality tires are often designed to last longer, meaning fewer replacements and potentially more savings in the long run.
Saving Money or Investing for the Long-Term?
When choosing between cheap and expensive tires, consider your financial strategy. Are you looking for immediate cost savings? Or are you willing to invest more upfront for potentially longer-lasting, better-performing tires? It's essential to balance your immediate budgetary needs with the long-term performance and safety of your vehicle.
Are Michelin Tires Worth the Extra Money?
Next up, let's talk about Michelin – a name that's synonymous with high-quality, premium tires. They're one of the most expensive tire brands out there, but are they worth the extra dough? Let's find out.
The Michelin Advantage
Michelin tires are known for their top-tier performance, innovative features, and long-lasting durability. Here's why many drivers swear by them:
Superior Performance: Michelin is often associated with excellent grip, short braking distances, and a comfortable ride. Whether you're cruising down the highway or navigating tricky city streets, these tires are designed to deliver a smooth and safe driving experience.
Innovative Features: Michelin invests heavily in research and development, and it shows in their tires. You'll find advanced features such as energy-saving designs, high-traction tread patterns, and even self-sealing technology in some of their models.
Long Lifespan: Michelin tires are known for their durability. They're built to withstand wear and tear, meaning they often last longer than cheaper options. This longevity can offset the higher initial cost over time.
However, even with all these benefits, it's important to consider the other side of the coin.
Michelin Tires: The Flip Side
While Michelin tires offer many advantages, they're not without their drawbacks. Here's what to keep in mind:
Cost: The most noticeable downside of Michelin tires is their price tag. They're one of the most expensive tire brands on the market, and this could be a deterrent for some drivers.
Might Be Overkill: Similar to other expensive tires, unless you're a car enthusiast or frequently drive in challenging conditions, the advanced features and superior performance of Michelin tires might be more than you need.
So, are Michelin tires worth the extra money? It really depends on your needs and priorities. If you value top-notch performance, advanced features, and longer lifespan, the higher cost might be a worthy investment. However, if you're on a tight budget or use your car for basic transportation, there might be other brands that offer a better balance of cost and performance.
Resources
Below are some links you may find helpful when learning about tires
Final Thoughts
Navigating the world of tires can be a bit like a maze. With a broad spectrum of prices and brands, it can be challenging to decide what's right for your vehicle. However, the decision ultimately hinges on your individual needs, driving habits, and financial considerations. Expensive tires often provide superior performance, advanced features, and longevity, but they come with a hefty price tag. Cheap tires, on the other hand, can be a practical choice for lighter driving or tight budgets, despite their potential shortcomings in performance and lifespan.
As for brand names like Michelin, they often justify their higher cost with their top-tier quality, innovation, and durability. But they might not always be necessary for basic transportation needs. So, when it comes to tires, there isn't a one-size-fits-all answer. It's about weighing your needs, understanding the trade-offs, and making an informed decision.
Good luck and happy motoring.