Tires are a crucial aspect of your vehicle's performance and your safety on the road, but they can also be a hefty expense. Ever wondered if you could trim that expense without sacrificing quality? The answer could be right around the corner, at your local Costco.
Are Costco Tires Cheaper?

Yes, Costco tires are generally as cheap as or cheaper than those from other tire retailers, including dealerships.

They offer competitive prices on a variety of top tire brands, providing a good mix of quality and affordability.
In this article, we'll dig deep into the pros and cons of buying tires at Costco. We'll compare the buying experience at Costco versus dealerships, debunk some common myths about the quality of Costco's tires, and provide tips on the best times to buy your tires at Costco.
Let's take a closer look.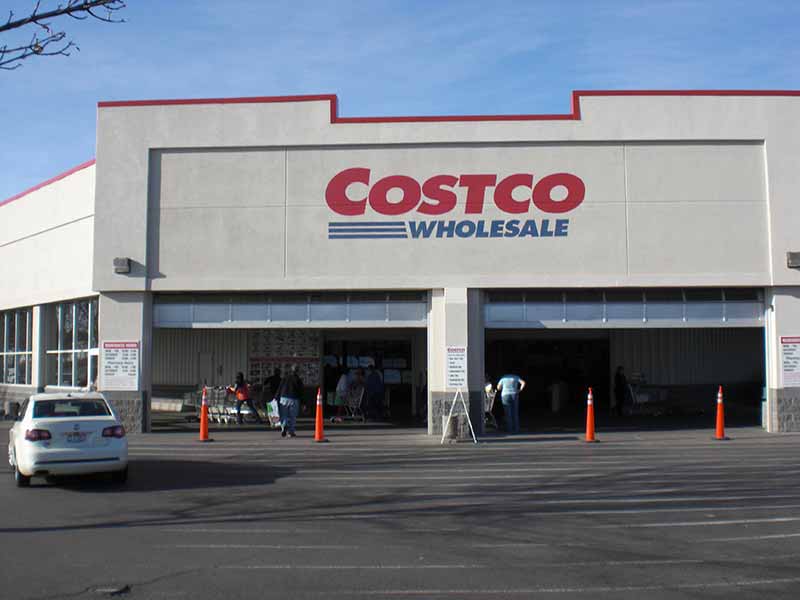 Example Comparisons for P215/60R16 Tires
Bridgestone
ECOPIA EP422 PLUS
Bridgestone
WEATHERPEAK
Michelin
CrossClimate2
Michelin
Defender2
BFGoodrich
Advantage Control
Costco
= $166.99
Costco
= $165.99
Costco
= $173.99
Costco
= $164.99
Costco
= $142.99
Discount Tire
= $167.00
Discount Tire
= $166.00
Discount Tire
= $174.00
Discount Tire
= $165.00
Discount Tire
= $143.00
Tire Rack
= $166.99
Tire Rack
= $165.99
Tire Rack
= $173.99
Tire Rack
= $164.99
Tire Rack
= $142.99
Priority Tire
= $151.99
Priority Tire
= $169.99
Priority Tire
= $173.99
Priority Tire
= $164.99
Priority Tire
= $142.99
Prices accurate at time of publishing. Current pricing will likely differ.
Comparing Costco and Dealerships for Buying Tires
When it comes to buying new tires for your vehicle, the choices can seem endless. But two popular options many people consider are Costco and car dealerships. Let's dive deep into these two options and see how they stack up.
Price Point Showdown: Costco vs. Dealership
Costco Tire Prices: Costco is well-known for offering quality products at competitive prices, and tires are no exception. With a Costco membership, you can often find tires for your car or truck at a lower price than many other outlets.
Dealership Prices: Dealerships may have higher prices due to factors like brand-specific tires or premium service costs. The prices can be quite steep, especially for luxury or rare models.
The Battle of the Brands
Tire Brands at Costco: Costco offers a variety of tire brands, including big names like Michelin, Bridgestone, and BFGoodrich. They provide a broad selection for various vehicles, making it easier to find the right fit for your ride.
Tire Brands at Dealerships: Dealerships typically focus on brands that are original equipment manufacturers (OEM) for their specific vehicles. While this ensures a perfect fit, the selection might be less diverse.
Shopping Experience Smackdown
Buying Tires at Costco: Costco makes tire buying pretty straightforward. You can choose your tires, add them to your cart, and schedule an installation appointment. Plus, Costco's tire service includes perks like free tire balancing, rotation, and flat repairs, keeping the buying experience hassle-free.
Buying Tires at Dealerships: At a dealership, the process might be more personalized. They usually inspect your vehicle, recommend the best tires, and handle the installation. But keep in mind, these added services may come with a heftier price tag.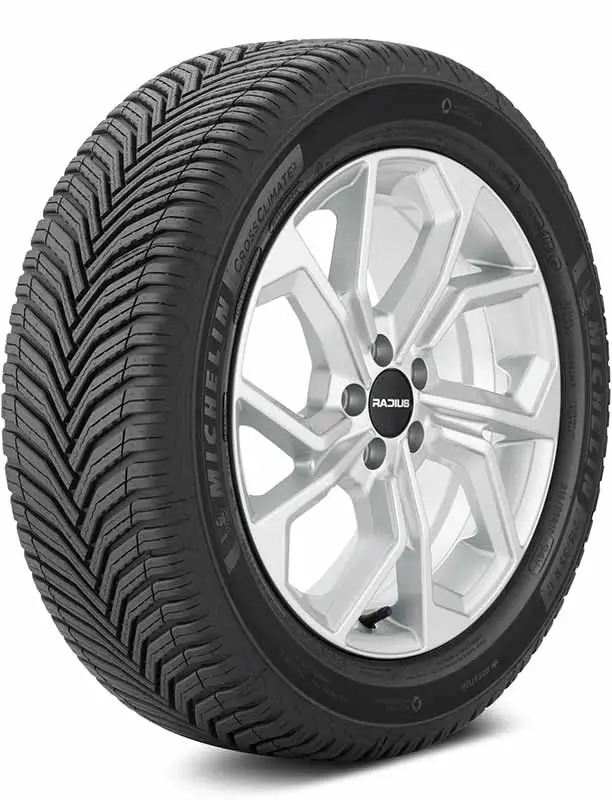 Analyzing the Quality of Costco Tires
The quality of tires can significantly impact your vehicle's performance and your safety on the road. Let's dig into how Costco's tires measure up in terms of quality.
Are Costco Tires Lower Quality?
Quality Assurance: The notion that tires from big-box retailers like Costco are of lower quality is a common misconception. In fact, Costco sells some of the same tire brands you'll find at specialized tire shops or dealerships.
Well-known Brands: With popular and respected brands like Michelin, Bridgestone, and BFGoodrich in their lineup, you can expect a high standard of quality from Costco's tires. These brands have earned their reputation through consistent performance and durability in various conditions.
Comparing the Same Tire Brands at Different Outlets
Consistent Quality: Whether you purchase a Michelin tire from Costco or a specialized tire shop, the quality should remain the same. Manufacturers don't produce "special" versions of their tires for different retailers. So, the same tire model should perform equally, regardless of where you buy it.
What Makes the Difference: The main difference you'll find when buying the same tire brands at Costco versus other outlets is often the price and the service. Costco's strong buying power allows them to sell these high-quality tires at competitive prices.
Are Michelin Tires at Costco the Same Quality?
Michelin at Costco: Michelin is a renowned tire brand known for its high-quality, durable products. The Michelin tires you find at Costco are the same quality as those sold at other outlets.
No Quality Compromise: Costco has built its reputation on providing high-quality products at excellent prices. The store wouldn't risk damaging this reputation by selling sub-par versions of popular brands like Michelin. You can rest assured you're getting the same high-quality Michelin tires at Costco as you would anywhere else.
Advantages of Buying Tires at Costco
When it comes to buying tires, Costco has several perks that make it an attractive option. Here's why shopping at Costco might be a smooth ride for you.
Pocket-Friendly: Costco Tires Cheaper
Competitive Pricing: One of the biggest draws of Costco is its pricing. Thanks to their bulk-buying power, Costco can offer some of the best prices on well-known tire brands. For anyone on a budget, this can be a game-changer.
The Variety You Desire: Tire Brands Galore
Wide Selection: Costco carries a wide range of tire brands, making it easy to find the right tires for your vehicle. Whether you need winter tires, all-season tires, or performance tires, Costco likely has you covered.
A Bundle of Services: Lifetime Tire Maintenance
Free Rotations and Balancing: Costco offers free tire rotations and balancing for the life of any tires you purchase there. Regular tire rotations can extend the life of your tires and improve your vehicle's performance.
Flat Tire Repairs: Got a flat? No problem. Costco offers free flat tire repairs, regardless of the cause. This service could save you from having to buy a new tire if you get a puncture.
The Security You Need: Tire Warranty
Road Hazard Warranty: Costco's tires come with a road hazard warranty. If your tire gets damaged under normal driving conditions, they'll repair or replace it for free.
Convenience for Costco Members
All in One Place: For Costco members, the convenience of shopping for tires while doing the rest of their shopping can be a huge plus. It's a one-stop-shop for most of your needs.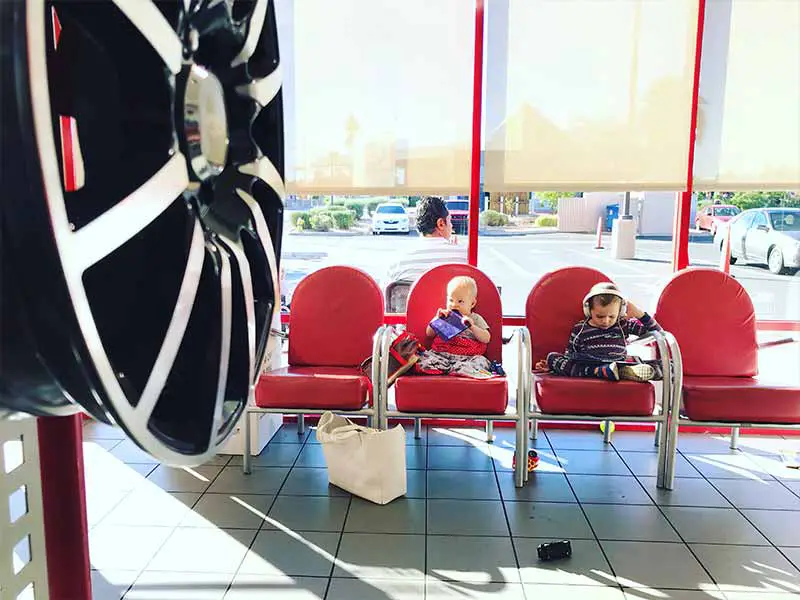 Disadvantages of Buying Tires at Costco
While Costco has many advantages when it comes to buying tires, it's essential to consider the potential downsides. Let's discuss some points that might put a little speed bump in your tire buying journey at Costco.
Possible Tire Failure Issues
Depends on the Model: It's crucial to remember that tire failure issues are typically related more to specific tire models or brands, not the retailer selling them. So, if you choose a lower-quality tire, you might face more issues, no matter where you buy it.
Importance of Proper Maintenance: Regular maintenance, including rotations, pressure checks, and alignments, is key to preventing tire failures. Be sure to take advantage of Costco's maintenance services.
Potential Drawbacks of Costco Tire Service
Long Wait Times: One of the most common complaints about the Costco tire center is long wait times, both when purchasing and installing tires, and for follow-up services like rotations or flat repairs. Planning ahead and scheduling appointments can help mitigate this issue.
Less Personalized Service: Unlike specialty tire shops or dealerships, Costco's tire service may not provide as personalized of an experience. The staff may not be as knowledgeable about specific vehicle needs compared to a dealership.
Limitations of the Road Hazard Warranty
Not All-Inclusive: Costco's road hazard warranty covers many common types of tire damage, but it's not all-inclusive. It generally doesn't cover damage from accidents, vandalism, or certain weather events. Be sure to understand what the warranty covers before you buy.
Tire Pressure and Compressed Air Service Considerations
Self-Service: Costco offers air pumps for you to check and adjust your tire pressure, but this is usually a self-service operation. If you're not comfortable doing this yourself, you might prefer a full-service shop.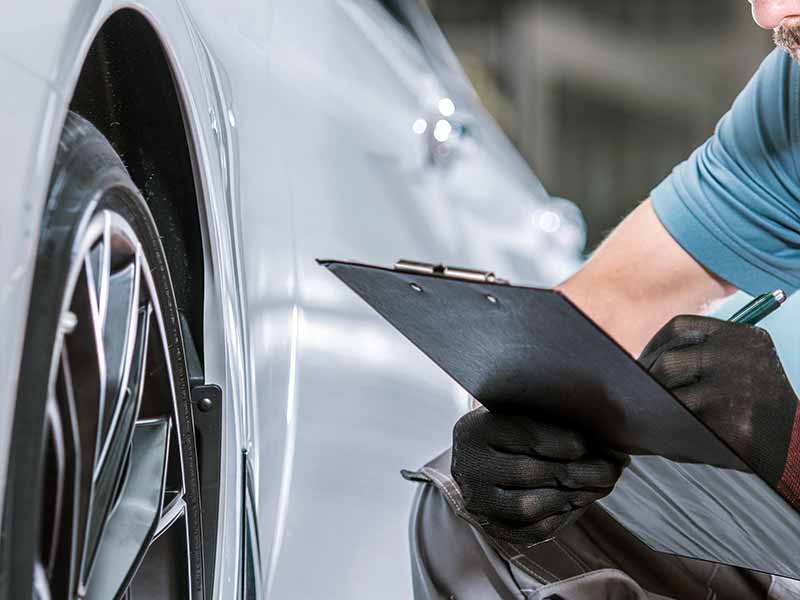 Best Time To Buy Tires At Costco
When shopping for tires, timing can be as important as choosing the right brand or model. Let's explore the best times to score a deal on tires at Costco.
Seasonal Sales: A Shopper's Best Friend
Spring and Fall: Season changes often bring tire sales, particularly in the spring and fall. These times coincide with the periods when most drivers are switching between winter and all-season tires. Costco frequently offers sales during these seasons, making them a great time to buy.
Holiday Sales: Costco also typically runs sales during major holidays. Presidents Day, Memorial Day, and Labor Day weekend are often prime times for discounts. Keep an eye out for promotional flyers or emails to stay in the loop about upcoming sales.
Promotional Deals: Your Ticket to Savings
Discounts on Sets: Costco often runs promotions offering discounts when you buy a full set of tires. This type of deal not only lowers the overall cost but also ensures all your tires wear evenly, which is better for your vehicle's performance.
Manufacturer Rebates: Occasionally, tire manufacturers offer rebates on their products, which Costco honors. These rebates can lead to substantial savings, especially on premium brands.
Inventory Clearance: Last Chance for Great Deals
End-of-Season Sales: As Costco prepares to bring in new inventory, they often discount older stock to clear shelf space. These end-of-season sales can offer fantastic deals if you're not set on the latest models.
Resources
Below are some links you may find helpful when learning about tires
Final Thoughts
Costco presents an attractive option for tire buyers with its competitive pricing on high-quality brands, comprehensive maintenance services, and various tire choices. Not only are Costco tires generally cheaper than other retailers, but Costco also offers additional benefits such as free tire rotations, balancing, and flat repairs for the life of the tires you purchase there.
However, potential downsides like longer wait times for service and less personalized advice compared to specialized tire shops might be of concern. It's crucial to balance these factors with the benefits, taking into consideration your individual needs and circumstances.
Good luck and happy motoring.