Ever find yourself staring at a wall of tires, utterly puzzled, not sure which ones are right for you? You're not alone. It's a common predicament for many vehicle owners, particularly when it comes to choosing between the numerous types of tires out there.
Among them, all-terrain tires often spark a lot of interest – and just as many questions, especially when it comes to handling rainy and snowy conditions.
Are All-Terrain Tires Good In Rain Or Snow?

All-terrain tires are generally good in both rain and snow, providing a decent balance of performance across various road conditions. However, for heavy rain or severe winter conditions, specialized rain or snow tires might offer superior performance.
In this article, we will demystify all-terrain tires, examine their performance in both rainy and snowy weather, compare them with other tire types, and provide guidance on when it might be best to choose off road tires. Our goal is to equip you with the knowledge to make an informed decision next time you're in front of that intimidating tire wall.
Let's take a closer look.
Understanding All-Terrain Tires
Alright, let's kick things off by getting into the nitty-gritty. You might be wondering what makes these tires different from your standard passenger or highway tires. After all, they all look round and rubbery, right?
All-terrain tires are typically more rugged and durable than your average street tire. They're designed to give you a good balance between off-road capability and on-road comfort.
Features of All-Terrain Tires
Here are some defining characteristics that make off road tires stand out:
Tread Design: All-terrain tires have wider tread blocks (the part of the tire that touches the road) and more space between those blocks compared to standard tires. This design helps in providing better grip and traction on various surfaces, from gravel to mud, and yes, even rain-soaked highways and snowy roads.
Durability: These tires are built tough. They often have reinforced sidewalls, which are the sides of the tire. This makes them less likely to get damaged when driving over sharp rocks or rough terrain.
Longevity: Thanks to their rugged construction, off road tires can often last longer than regular passenger car tires, especially if you're frequently driving on rough or unpaved surfaces.
Common Misconceptions About All-Terrain Tires
Despite their name, all-terrain tires might not be the all-encompassing solution for every driving condition. Here are a few misconceptions people often have:
All-Terrain Means All-Weather: While off road tires are designed to handle a variety of surfaces, they aren't necessarily the best choice for all weather conditions. For example, while they can handle some snow and rain, a dedicated snow tire or a high-quality rain tire might perform better in those specific conditions.
They're Only for Off-Roading: While it's true that off road tires are designed with off-road capabilities in mind, that doesn't mean they're only for off-roading. Many drivers appreciate the balance they offer between off-road ability and on-road comfort.
All-Terrain Tires in Rainy Weather
Despite the name "all-terrain", these tires aren't magically perfect in every single situation. However, when it comes to rain and wet roads, they do hold their own quite well.
Traction Capabilities: Thanks to their wide tread blocks and more generous spacing between the blocks, off road tires can effectively channel water away from the contact surface. This helps maintain better grip on the road and reduces the risk of hydroplaning, where your tires lose contact with the road and skate over the water surface instead.
Hydroplaning Resistance: Hydroplaning can feel quite scary, almost as if you're sliding on ice. It's definitely something you want to avoid. The good news is that off road tires, with their wider tread design, can reduce the chances of this happening, offering a safer ride in wet conditions.
Suitability of All-Terrain Tires for Highway Driving in Rain
When you're zooming down the highway and the skies open up, you want to feel confident that your tires can handle the wet road. Off road tires can offer this confidence. While they might not be as whisper-quiet as some highway-specific tires, they certainly provide a level of traction and hydroplaning resistance that makes them a safe choice for wet highway driving.
Comparing All-Terrain Tires with Other Tires in Rainy Conditions
To give you a complete picture, it's worth noting how off road tires stack up against other types of tires in the rain:
Standard Passenger Tires: These tires can also offer good wet weather performance, especially if they're designed with rain-friendly features like high silica content and special tread designs. But, they might not have the same level of hydroplaning resistance as off road tires.
Rain-Specific Tires: As you might expect, tires specifically designed for wet conditions might outperform off road tires in heavy rain. They're designed to quickly channel water away, maximizing traction on slick roads.
Remember, every tire is a balance between different factors – comfort, noise, longevity, and performance in various conditions. All-terrain tires offer a good middle ground for those who need versatility and aren't exclusively driving in heavy rain.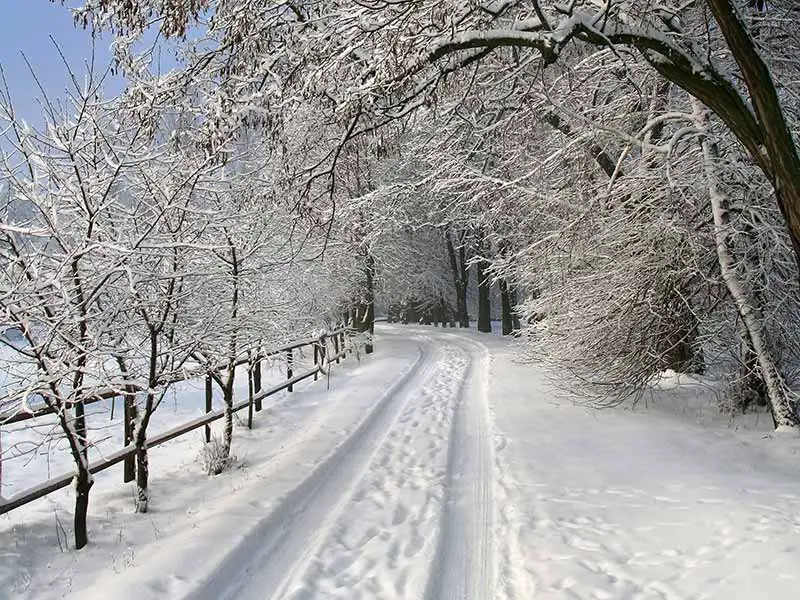 All-Terrain Tires in Winter Conditions
All-terrain tires are designed to handle a variety of surfaces, and that includes snow. However, just as with rain, they have their strengths and limitations.
Traction on Snowy Roads: Off road tires are generally pretty good at dealing with snowy roads. Their wide tread blocks and the space between those blocks can bite into snow and provide traction. However, heavy snow or icy conditions can still prove challenging.
Severe Snow Service Rating: Some off road tires come with a severe snow service rating (you'll see a symbol with a mountain and a snowflake on the tire sidewall). This means they meet a specific standard for snow performance. Not all all-terrain tires have this rating, so it's something to look for if snow is a concern.
Evaluating the Use of All-Terrain Tires as Snow Tires
The million-dollar question: Can all-terrain tires serve as snow tires? The short answer is – it depends. If you're dealing with light to moderate snow, off road tires can usually handle it. But for heavy snow or icy conditions, dedicated snow tires might be a safer bet. They're specially designed with soft rubber compounds and intricate tread patterns to grip better on snowy and icy roads.
Comparison with Designated Winter Tires
To give a fuller picture, let's see how they fare against dedicated winter tires:
Dedicated Winter Tires: These tires are the kings of winter driving. They're made from special rubber compounds that stay flexible even in freezing temperatures, which helps them grip the road. Their tread designs also feature tiny zig-zag slits called sipes, which provide tons of biting edges to grip packed snow and ice. So, in extreme winter conditions, snow tires usually outperform all-terrain tires.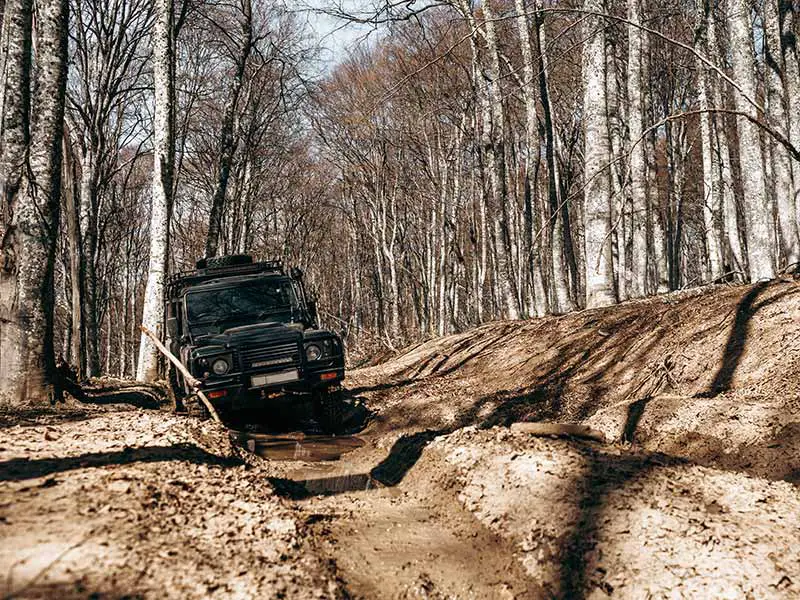 When to Consider All-Terrain Tires
They're suitable for a variety of road conditions and can handle changes in the weather quite well.
Mixed Driving Conditions: If your driving routine includes a mix of highway, city, and occasional off-road drives, all-terrain tires might be a great fit. They offer a balance of comfort and performance across these conditions.
Mild to Moderate Weather: All-terrain tires can also handle a fair bit of weather variability. From sunny days to rainy afternoons and light snowy mornings, these tires can keep you going.
Considerations for Switching from Regular All-Season Tires
Now, before you rush off to buy a set, here are some factors you might want to consider:
Noise and Comfort: They're a bit noisier than regular all-season passenger tires due to their more aggressive tread design. If a quiet ride is your top priority, they might not be the best fit.
Fuel Efficiency: They can also have a slight impact on your vehicle's fuel efficiency due to their heavier weight and increased rolling resistance.
Cost: Typically, they are more expensive than standard passenger tires. They offer more versatility and durability, which usually comes at a higher price.
The Role of Driver's Habits and Vehicle Type in Tire Choice
Choosing the right tire is not only about the road and weather conditions but also about your driving habits and your vehicle type.
Driving Habits: If you're the adventurous type who likes to venture off-road or drive on unpaved surfaces from time to time, all-terrain tires could be a solid choice. But if you're mainly driving in the city with occasional highway trips, a good set of all-season regular all-season tires might serve you just as well.
Vehicle Type: All-terrain tires can be a good fit for SUVs and pickup trucks, offering enhanced durability and off-road capability. However, if you're driving a compact car, you might not see as many benefits from these types of tires.
Resources
Below are some links you may find helpful when learning about tires
Final Thoughts
Choosing the right tire is all about understanding your driving needs. All-terrain tires, as we've seen, can handle a variety of surfaces and weather conditions quite well. They offer a balance of on-road comfort and off-road capability, and they do a commendable job in rain and light snow. However, for severe weather conditions, dedicated rain or snow tires might be the safer bet.
The key takeaway? There's no one-size-fits-all tire. The right tire for you depends on your driving habits, the types of roads you traverse, the climate you live in, and your vehicle type. So next time you're standing in front of that tire wall, take a moment to consider these factors. That's your roadmap to making an informed choice.
Good luck and happy motoring.