Imagine this: you're about to embark on a long-awaited summer road trip, but then you realize your car still has its winter tires on. Do you hit the road as is or make a last-minute change to summer tires?
Snow Tires In Summer

Using snow tires in the summer is not recommended due to their softer rubber compound that wears quickly in warm temperatures, decreased vehicle performance, and lower fuel efficiency. They are specifically designed for cold, winter conditions and may compromise safety and cost-effectiveness in summer weather.
In this article, we'll cover everything you need to know about the implications of using winter tires in the summer, the difference between all-season and winter tires, the durability of summer tires in winter, and much more. We'll also delve into when to switch to winter tires and the potential cons of using winter tires.
Let's take a closer look.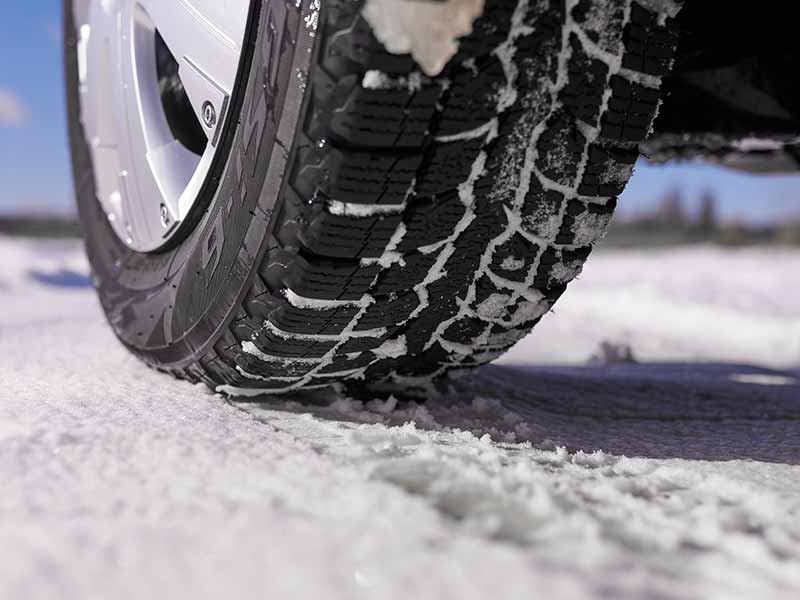 Can You Use Winter Tires in the Summer?
Oh, the temptation to save some bucks and stick with your winter tires all year round! While that might seem like a good idea, it's not exactly the best move. Let's delve into why using winter tires in the summer might not be as cool as you'd think.
Winter Tires in Summer: Is it a Good Idea?
Well, to put it simply: not really. Winter tires are built for the cold, and they thrive in freezing temperatures. When the mercury rises, these winter warriors can struggle. Here's why:
Tread Wear: Winter tires are made from a softer rubber compound that's designed to stay flexible in the cold for better grip. But in warmer temperatures, this soft rubber can wear down more quickly. This means you might find yourself needing to replace your tires sooner than you expected.
Performance: In hot weather, the soft rubber in winter tires can become too flexible, reducing their responsiveness. This might make your vehicle feel less stable, especially at higher speeds or during sharp turns.
Fuel Efficiency: Using winter tires in the summer might also hit you where it hurts the most – your wallet. The softer rubber and deeper treads of winter tires can create more rolling resistance, which means your vehicle has to work harder and burn more fuel.
The 50-Degree Rule
You might have heard about the 50-degree rule. This is a rule of thumb saying that once temperatures consistently stay above 50 degrees Fahrenheit, it's time to swap out your winter tires. The reason? Well, this is around the point where the benefits of winter tires start to fade and the drawbacks of using them in warmer weather start to show up.
However, it's essential to pay attention to the weather forecast and not just the thermometer. If temperatures are hovering around 50 but a snowstorm is on the way, it might be wise to keep those winter tires on a bit longer.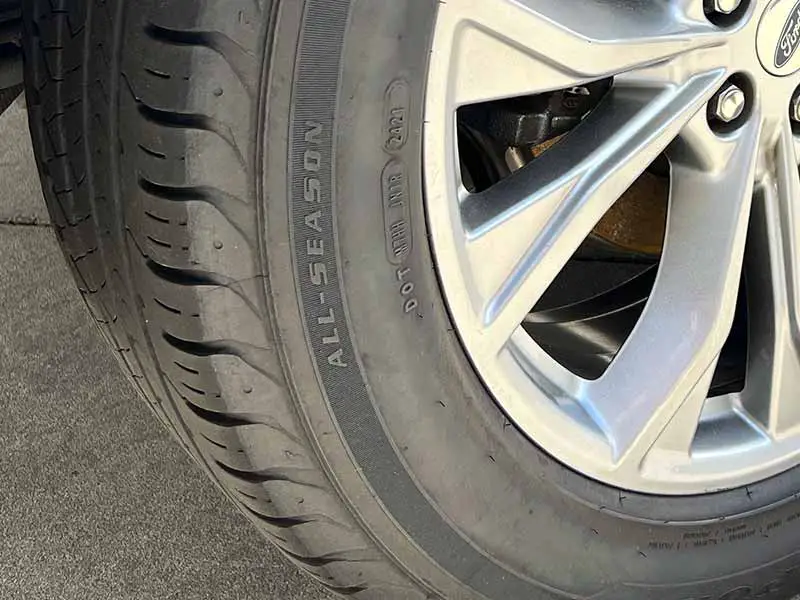 All-Season Tires Vs. Winter Tires
We've got our all-season and winter tires lined up, folks! Let's dig into what each of these contenders brings to the table and find out if winter tires really outperform all-season tires in the snowy arena.
Design and Material Differences
The major difference between all-season and winter tires lies in their design and materials. As we touched on in the previous section:
All-Season Tires: These have moderate tread depths and fewer sipes. They're designed to be a tire for all seasons, hence the name. The rubber compound used is harder, making it durable in both hot and cold temperatures, although it may not provide as much grip in extremely cold conditions.
Winter Tires: These have deeper tread depths with a lot more sipes for better traction on snowy or icy roads. The rubber compound is softer, and it's designed to stay flexible in freezing temperatures, which helps to grip the road better.
Pros and Cons
Like everything else in life, all-season and winter tires have their pros and cons. Let's see how they stack up:
All-Season Tires:
Pros:

Good for year-round use in many climates.
Provide a comfortable ride and good tread life.
Handle dry and wet roads pretty well, and some light snow too.

Cons:

Not the best at any one condition. They're okay in many scenarios, but not exceptional.
In harsh winter conditions (think heavy snow and ice), their performance isn't as strong as winter tires.
Winter Tires:
Pros:

Superior traction in harsh winter conditions. They can handle heavy snow, slush, and ice like a champ.
The softer rubber stays flexible in freezing temperatures, providing a better grip.

Cons:

Not suited for warm weather. They'll wear out faster and won't perform as well in hot temperatures.
Typically have a shorter tread life compared to all-season tires.
The Snowy Showdown: Are WInter Tires Better?
Well, it's a bit of a loaded question. If we're strictly talking about who handles the snow better, then yes, winter tires take the crown. Their deeper treads and flexible rubber compounds are designed to take on the harsh winter conditions.
However, not everyone lives in a winter wonderland all the time. If your area only sees light snow or if the roads are promptly cleared, all-season tires might be a good fit. They can handle a variety of road conditions and temperatures decently well.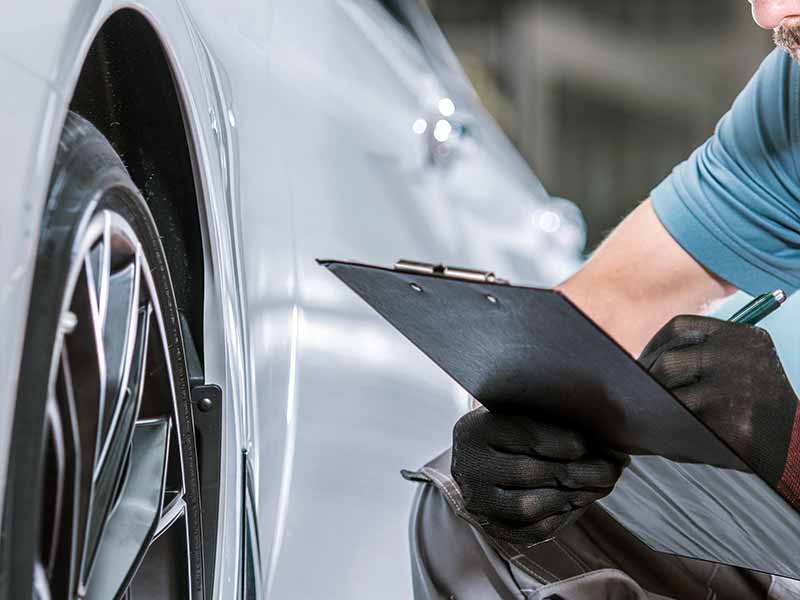 Is it Worth Investing in Winter Tires?
The decision to spring for winter tires isn't always an easy one. It means considering factors like safety, tire lifespan, cost-effectiveness, and the climate you live in. Let's break down the factors you should consider when deciding whether to invest in winter tires.
The Benefits of Winter Tires
Winter tires aren't just regular tires with a snowflake on them. They're designed specifically to perform in cold, icy, and snowy conditions. Here's why they might be worth the investment:
Safety: This is the big one. Winter tires can provide superior traction in winter conditions, helping you to drive more safely. They can reduce stopping distances and help your vehicle handle better on snowy or icy roads, which can be a real lifesaver.
Performance: With their deeper tread patterns and softer rubber compounds, winter tires can help your vehicle perform better in winter conditions. This means a smoother, more controlled driving experience when the weather gets frightful.
The Drawbacks of Winter Tires
While winter tires have some great benefits, they're not without their drawbacks:
Lifespan: Winter tires can wear out faster than all-season or summer tires, especially if used in warmer weather. This means you might need to replace them more frequently, which can be a drawback.
Cost: There's also the upfront cost to consider. Buying a set of winter tires means investing in an additional set of tires. Plus, there's the potential cost of having to swap your tires out twice a year.
Storage: Unless you live in a winter wonderland year-round, you'll have to find a place to store your winter tires during the off-season.
Weighing the Pros and Cons
The decision to invest in winter tires really comes down to your specific needs. If you live in an area with severe winter weather and you do a lot of driving, the safety and performance benefits of winter tires could well outweigh the costs.
However, if you live in an area that sees mild winters or if you don't drive much, all-season tires might be a more cost-effective choice. It's all about weighing the pros and cons and considering your personal situation.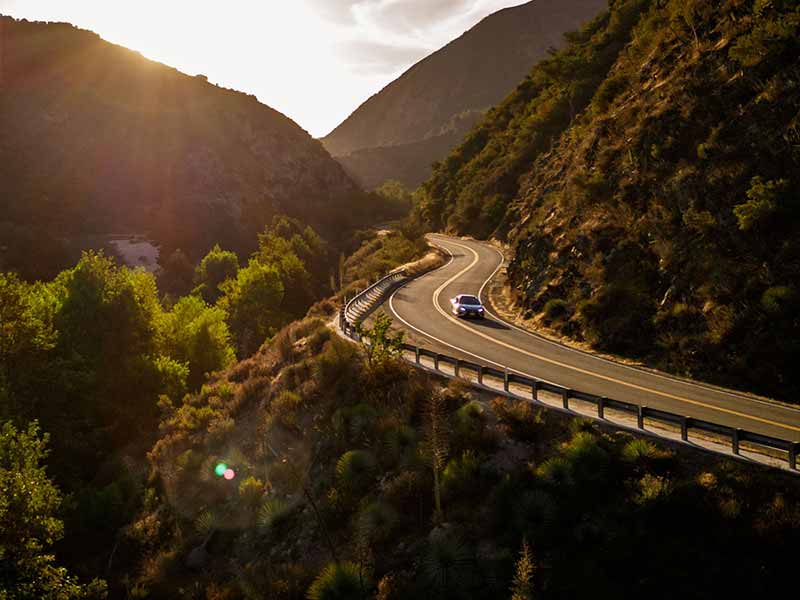 When to Switch to Winter Tires
If you've decided to take the plunge and invest in a set of winter tires, good for you! Now the question is, when should you put them on? Let's explore the ideal timing to swap out your regular tires for your winter ones.
When to Make the Switch
While there's no set-in-stone date to switch to winter tires, a good rule of thumb is to make the change once temperatures consistently drop below 45 degrees Fahrenheit. Why 45 degrees, you ask? Well, this is generally the point at which the rubber compound in all-season and summer tires can start to harden, reducing their grip on the road.
However, it's not just about the temperature. You should also consider the following:
Weather Forecast: Keep a close eye on the forecast. If snow, ice, or freezing rain is expected, it's probably a good time to put your winter tires on.
Driving Conditions: If you drive on hilly or winding roads, or if you regularly drive in areas that are prone to black ice, it might be worth switching to winter tires earlier to benefit from the extra traction.
Switching All Four Tires
When you're ready to make the switch, it's essential to change all four tires, not just two. You might think that you only need to change the tires on the drive wheels (front tires for front-wheel drive, rear tires for rear-wheel drive), but this can cause uneven traction, which might make your vehicle handle unpredictably.
Having winter-capable tires on all four wheels will provide the most stable and controlled handling in winter driving conditions.
Resources
Below are some links you may find helpful when learning about tires
Final Thoughts
Understanding the right tire for the right season can make all the difference. It might seem like a small detail, but the right tires can drastically affect your car's performance, your safety, and even your wallet.
The key takeaway from this deep dive into the world of tires is that while snow tires can significantly improve safety and performance in winter driving conditions, they're not designed for all-year use. In warmer weather, they can wear down quickly, decrease your vehicle's performance, and reduce fuel efficiency. And let's not forget, summer tires can suffer in the cold too.
Good luck and happy motoring.