Ever found yourself standing in an auto shop, staring at rows and rows of tires, scratching your head in confusion? You're not alone! The world of tires can be a complex one, especially when it comes to choosing between all-season and summer tires.
All-Season Vs Summer Tires

The choice between all-season and summer tires largely depends on your local weather conditions and driving habits. If your climate experiences varied weather, including light snow, all-season tires could be a better fit.

However, if you live in a warmer region with no snow and you desire better performance, summer tires might be the way to go.
In this article, we'll break down the nitty-gritty details of all-season and summer tires. We'll explore their pros, cons, performance in various conditions, and more to help you make an informed decision. We'll delve into considerations for using summer tires all year, and discuss why people opt for all-season tires.
Let's take a closer look.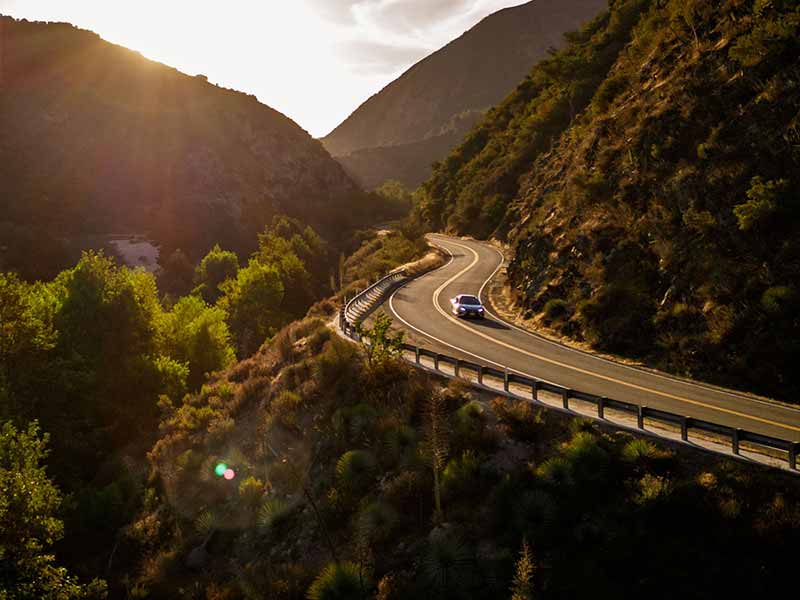 Understanding The Difference
Tires, they're round, black, and made of rubber, right? Sure, but that's just the basics! The real difference between all-season and summer tires lies in their design and purpose.
All-Season Tires: A Dose Of Everything
All-season tires, as the name suggests, are designed to tackle a bit of everything – spring rain, summer heat, fall chills, and winter snow. Think of them as your all-weather friend. They're built to give you a smooth ride, no matter the weather.
Structure: All-season tires have moderate tread depths and patterns designed to provide a balance between wet and dry performance, and a comfortable ride quality. They're made of a rubber compound that's engineered to perform well in a wide range of temperatures.
Purpose: If you live in a place that has mild weather year-round – no extreme heat, not too cold, and occasional light snow – all-season tires might be your best bet. They offer a good balance between performance, longevity, and comfort.
Summer Tires: Sun And Speed Lovers
On the other hand, summer tires, also known as performance tires, are built for speed and agility. They're like the sports athletes of the tire world. If you've got a need for speed, summer tires are your go-to.
Structure: A summer tire has a simpler tread pattern with large tread blocks for better road contact. This design allows for more precise handling and greater performance at higher speeds. Their rubber compound is designed to perform optimally in hot weather, providing excellent grip on both dry and wet roads.
Purpose: If you live in an area that's typically warm with no fear of winter weather or if you drive high performance vehicles, summer tires can give you the edge in handling and cornering abilities. But remember, they're not meant for cold weather or snowy conditions.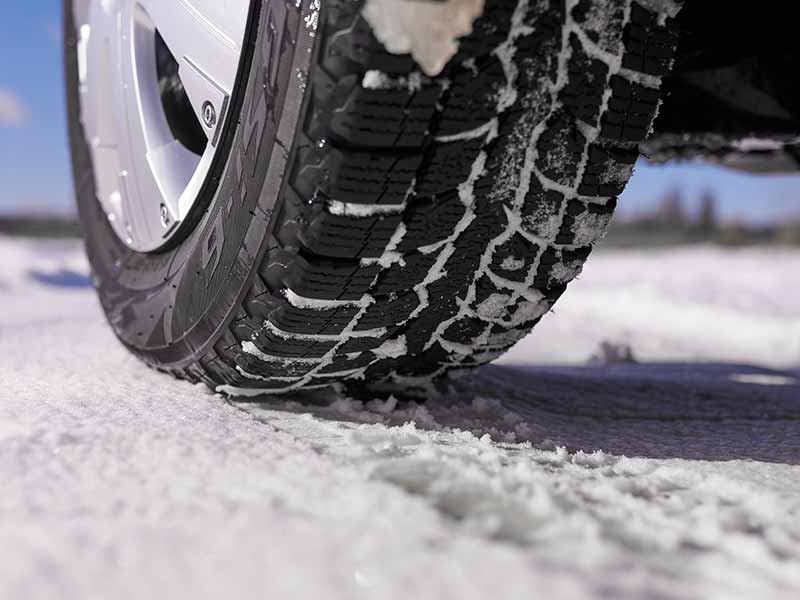 All-Season Tires: A Jack-Of-All-Trades
All-season tires are like your reliable buddy who's pretty good at everything, but might not win the gold medal in any one thing. They're versatile and meant to work reasonably well in many situations.
Advantages Of All-Season Tires
Now, what's so great about an all-season tire? Let's find out.
Versatility: All-season tires are built to handle a variety of road conditions – dry roads, wet roads, and in some cases, even light snow. They're the Swiss army knife of tires!
Long-Lasting: Because of their moderate tread depth, all-season tires tend to have longer tread life. They don't wear out as fast as their summer counterparts. So, if longevity is a key factor for you, these might be your best pick.
Cost-Effective: Generally speaking, all-season tires are more affordable and give you more bang for your buck, considering you can use them throughout the year without having to swap them out.
Disadvantages Of All-Season Tires
That said, all-season tires aren't without their downsides.
Jack-Of-All-Trades, Master of None: While these tires can handle various weather conditions, they aren't the best for extreme situations. They won't perform as well as summer tires in extreme heat and as well as winter tires in heavy snow.
Not For Speed Demons: If you own a sports car or love to feel that adrenaline rush while driving, all-season tires may not satisfy your need for speed. They don't provide the same level of high-speed stability and sharp handling that summer tires do.
Why Do People Use All-Season Tires?
So, why do some folks prefer all-season tires? Well, for many people, the convenience of not having to change tires with the seasons is a big plus. Additionally, all-season tires provide a comfortable, quiet ride and good tread life, which make them a practical choice for daily commuting. Plus, they're generally easier on the wallet!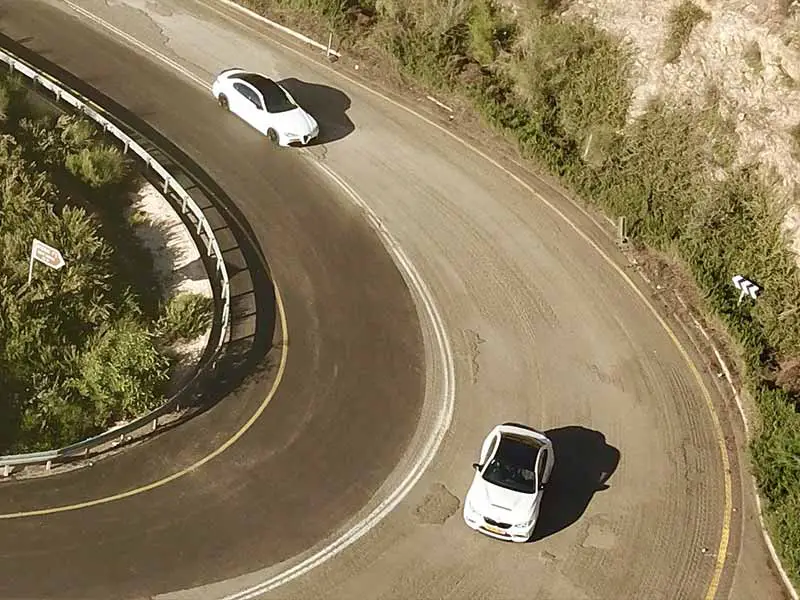 Summer Tires: Specialized For The Heat
Summer tires are like those athletes who excel in one sport – they're really great at one thing. And that thing is performing in warm weather.
Advantages Of Summer Tires
Summer tires come with a host of benefits, especially when the sun is shining bright.
Exceptional Performance In Warm Climates: Summer tires are built to perform in warm weather. Their unique rubber compound is flexible at high temperatures, providing excellent traction and grip on both dry and wet roads.
Enhanced Handling And Traction: With their larger tread blocks and fewer grooves, summer tires offer precise handling and braking. They're great for folks who love the feel of the road and want a more responsive drive.
Superior Braking In Hot Weather: When it comes to stopping quickly on hot, dry pavement, summer tires are a real winner. Their design helps reduce stopping distance, which can be a big safety plus!
Disadvantages Of Summer Tires
Like anything else, summer tires aren't perfect. They have a few downsides.
Poor Performance In Cold Weather: When the temperature drops, the rubber in summer tires can become less flexible, leading to reduced traction. They're not made for cold climates or snow – and they won't shy away from showing it!
Faster Tread Wear: While summer tires provide excellent performance, they can wear out faster than all-season tires. The soft, grippy compound that makes them great for hot weather also leads to quicker tread wear.
When Is It Too Cold For Summer Tires?
Generally, when temperatures dip below 45 degrees Fahrenheit (that's around 7 degrees Celsius), summer tires start losing their effectiveness. Their rubber compound becomes harder, and their grip on the road diminishes. So, if you live somewhere with a cold winter, it might be best to have a set of winter tires ready to swap in.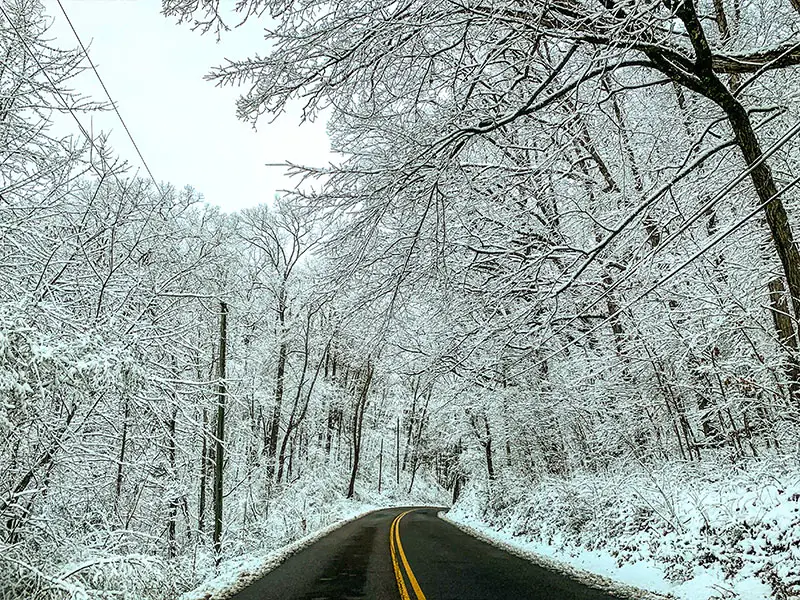 Seasonal Considerations: Winter Performance
Alright, now that we've got the basics down for both all-season and summer tires, let's talk about what happens when the snow starts to fall.
What Happens When You Use Summer Tires In Winter?
Imagine trying to run a marathon in flip-flops. Not very practical, right? That's what it's like to use summer tires in winter. Here's why:
Decreased Traction: As temperatures drop, the rubber in summer tires gets harder, reducing their grip on the road. This can result in longer stopping distances and a slippery, unsafe ride.
Poor Snow Performance: Summer tires lack the deep tread patterns needed to provide traction in the snow. So, if you try to navigate a winter wonderland with summer tires, you might find your vehicle sliding around.
Performance Of All-Season Tires In Winter Conditions
On the other hand, all-season tires fare a bit better in winter conditions. They're like your favorite pair of sneakers – comfortable, dependable, but maybe not the best choice for every situation.
Suitable for Light Winter Conditions: All-season tires can handle light snow and cold temperatures better than summer tires. They have more flexible rubber compounds that can withstand colder temps and tread designs that can handle a bit of snow.
Not Ideal for Heavy Snow: While all-season tires are okay for mild winter conditions, they can struggle in heavy snow or icy conditions. In these situations, dedicated winter tires, with their specialized tread patterns and rubber compounds, outperform all-season tires.
All-Year Use: Practicality And Risk
Okay, so we've chatted about all-season and summer tires, but what about using one set all year round?
Can You Use Summer Tires All Year?
So, you're thinking about sticking with your summer tires all year long? Well, it depends on a few things:
Climate: If you live in an area where it's warm all year, with no fear of frosty temperatures or snow, then yes, you can use summer tires all year. Remember, summer tires are designed to perform their best when the thermometer is friendly.
Driving Habits: If you have a performance vehicle or you enjoy spirited driving, and your local climate allows, you could benefit from the enhanced handling and traction of summer tires.
But remember, just like ice cream doesn't do well in the cold, summer tires can struggle when the temperature drops below 45 degrees Fahrenheit. Their performance decreases, and they may not provide the safety you need on the road.
Risks And Drawbacks Of Using All-Season Tires In Extreme Climates
What about all-season tires? Can they really do it all? Let's see:
Mild Weather Champ: In mild climates, all-season tires can be a good choice for all-year use. They're designed to handle a variety of conditions – from dry, hot pavement to rainy weather and light snow.
Struggles With Extremes: However, if you live somewhere with extreme heat or harsh winters, all-season tires may not be the best. In scorching summer heat, they don't perform as well as summer tires, and in heavy snow or ice, they can't compete with winter tires.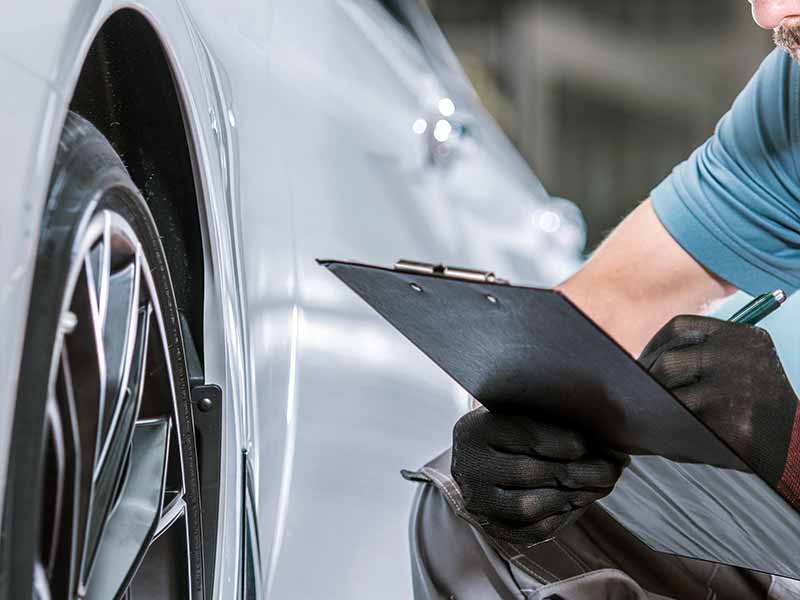 Making The Right Choice: All-Season vs Summer Tires
Now that we've covered the basics, let's get to the big question – which should you choose: all-season or summer tires?
Factors To Consider When Choosing Between The Two
Picking the right tires is like choosing the right outfit – it depends on the weather and what you're planning to do. Here are a couple of factors to think about:
Location And Weather: Think about your local climate. Is it mostly warm, or do you experience all four seasons? Is winter mild or heavy with snow? Your local weather is a big factor in choosing the right tires.
Driving Habits And Vehicle Performance Needs: Do you have a need for speed, or do you prefer a smooth, comfortable ride? Do you drive a lot or just for short commutes? Your driving habits and vehicle type can also influence the best tire choice.
Are Summer Tires Worth It?
Now, you might be wondering, are summer tires worth it? Well, it depends:
Yes, If You Live In A Hot Climate: If you live somewhere with high temperatures and no chance of snow, summer tires could be a great choice. They're designed to excel in hot weather, providing superior grip and handling.
Yes, If You Drive A Performance Vehicle: If you drive a sports car or you love the thrill of high-speed driving, you might find summer tires are worth the added performance they offer.
No, If You Live In A Cold Climate: If you live in an area with harsh winters, summer tires might not be the best investment. They don't perform well in cold or snowy conditions.
Resources
Below are some links you may find helpful when learning about tires
Final Thoughts
Just like standing in that auto shop, sifting through a sea of tires, it can feel overwhelming to choose the right tire for your vehicle. But hopefully, after going through this article, that confusion is starting to clear up!
The key takeaway? Whether you opt for all-season or summer tires, remember that the best choice largely depends on your local climate and your driving habits. There isn't a one-size-fits-all answer, and that's okay. After all, your tires should fit your needs, not the other way around.
Good luck and happy motoring.