The verdict is in: you've got a bad wheel bearing. But now comes the part that really gets your engine revving—the cost. How much will you have to shell out to make that annoying sound go away and get your ride smooth again? Hold on to your steering wheel; we're about to break it down for you.
Wheel Bearing Replacement Cost

The cost of wheel bearing replacement can range from $200 to $800 per wheel with an average of $350, depending on your vehicle, location, and where you get the service. Labor costs, which are a significant portion of the total expense, also vary based on these factors.
In this article, we'll explore the intricacies of wheel bearing replacement costs. We'll break down the differences between front and rear wheel bearings, compare price ranges among various service providers like traditional auto shops, Jiffy Lube, AutoZone, and dealerships, and guide you on when it's time to seriously consider replacing those crucial wheel bearings.
Let's take a closer look.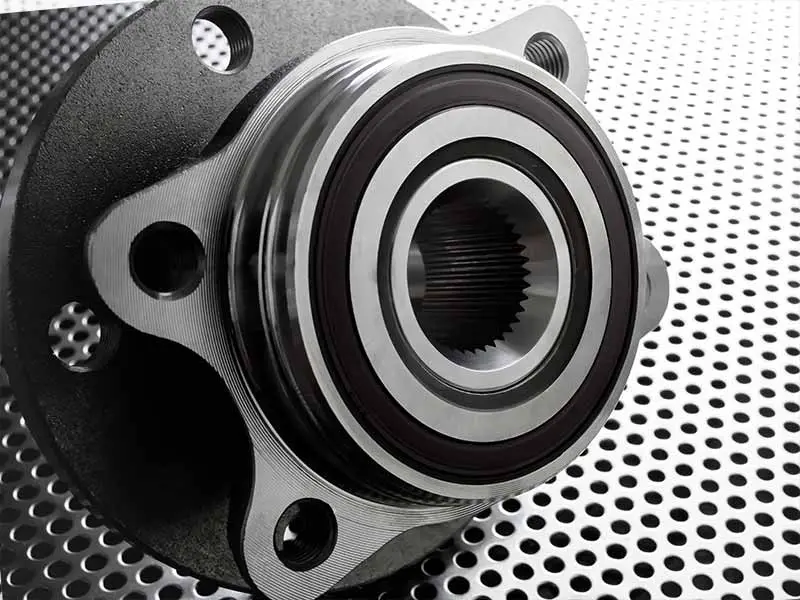 Front vs Rear Wheel Bearing Replacement Costs
Before diving into the costs, it's important to understand that most cars have two sets of wheel bearings: one for the front wheels and one for the rear wheels. These bearings are generally similar in function but can differ in design, depending on whether your car is front-wheel drive, rear-wheel drive, or all-wheel drive.
Front-Wheel Drive: In front-wheel-drive cars, the front wheel bearings are usually more complex because they're connected to the drive axle.
Rear-Wheel Drive: In rear-wheel-drive vehicles, the rear bearings are often simpler but can still fail and require replacement.
Cost Differences: Front vs Rear
There are key differences in the costs involved in replacing front and rear wheel bearings, including:
Labor Costs: Front wheel bearings usually cost more in labor because they're more complex to replace, especially in front-wheel-drive cars.
Part Costs: Rear wheel bearings are generally less expensive when it comes to the parts themselves.
Factors Influencing the Cost
Complexity of the Job: Replacing wheel bearings on a high-end or luxury car may require more specialized labor and thus be more expensive.
Location: Labor costs can vary depending on where you live. Rates are often higher in big cities compared to smaller towns.
Typical Cost Ranges
Here are some general cost estimates for front and rear wheel bearing replacement:
Front Wheel Bearing: The average cost of replacing a front wheel bearing can range from $300 to $700, including labor and parts.
Rear Wheel Bearing: For rear wheel bearings, you're looking at an average of $250 to $500, also inclusive of labor and parts.
Why Does the Front Typically Cost More?
Increased Labor Time: The design complexity often means more time is required to replace a front wheel bearing, thus driving up labor costs.
Additional Parts: Front-wheel bearings may require additional parts, like a hub assembly or clips, that aren't usually needed for rear wheel bearings.
Is Going Cheaper a Good Idea?
Quality Concerns: Opting for cheaper parts or labor might save you money upfront but could cost more in the long run if the wheel bearing fails prematurely.
Warranty: Higher-quality parts often come with a warranty, offering peace of mind.
Common Price Ranges for Different Service Providers
When it comes to replacing wheel bearings, costs can vary significantly depending on where you go for the service. Understanding these price ranges can help you make a more informed decision. Here, we'll look at some common service providers and what they typically charge.
Traditional Auto Shops
Your local auto repair shop is a common place to get wheel bearings replaced. Here's what you might expect:
Cost Range: Prices usually start around $250 and can go up to $600, depending on the vehicle and location.
What's Included: This generally includes both parts and labor.
Advantages: Personalized service and the opportunity to build a relationship with your mechanic.
Jiffy Lube Wheel Bearing Replacement Costs
Jiffy Lube is a well-known chain of auto service centers.
Cost Range: Prices at Jiffy Lube for this service can range from $200 to $450, depending on your vehicle and location.
What's Included: This price usually covers parts, labor, and any additional fees like shop supplies or taxes.
Advantages and Disadvantages: Faster service but less personalized attention.
AutoZone: DIY or Service
AutoZone provides parts, which gives you the option to replace wheel bearings yourself or take them to a mechanic.
Cost of Parts: Wheel bearings from AutoZone usually range from $40 to $150 per bearing, not including labor.
Advantages of DIY: You save on labor costs, which can be significant.
Disadvantages of DIY: If you're not experienced, you may end up spending more time and making mistakes.
Dealerships
Getting your wheel bearings replaced at a dealership is usually the most expensive option.
Cost Range: Expect to pay between $350 and $800, depending on the make and model of your car.
What's Included: This is an all-inclusive cost, covering parts, labor, and sometimes a warranty.
Advantages: Usually includes a warranty and the assurance that the mechanics are experts in your specific car model.
Factors Affecting Provider Costs
Labor Rates: Different providers have different hourly rates for labor.
Quality of Parts: Some places use OEM (Original Equipment Manufacturer) parts, which can be more expensive but are often higher quality.
Quick Comparison Table
For ease of comparison, here's a quick table:
Local Auto Shops: $250 – $600
Jiffy Lube: $200 – $450
AutoZone (Parts Only): $40 – $150
Dealerships: $350 – $800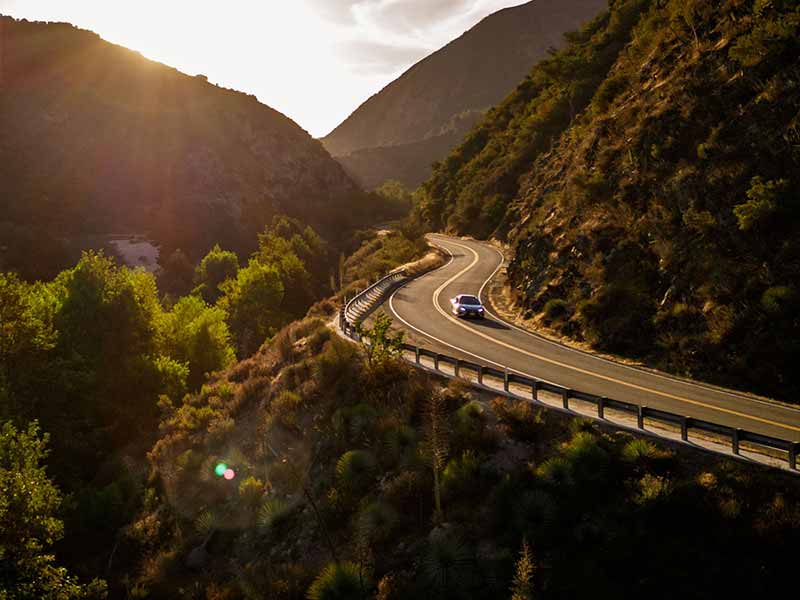 When Should You Consider Replacing Wheel Bearings?
Wheel bearings don't have a set lifespan, which makes knowing when to replace them a bit tricky. However, there are clear signs you shouldn't ignore:
Loud Noises: A constant rumbling or growling sound from your wheels is a classic indicator.
Steering Wheel Vibration: If your steering wheel vibrates, especially when you speed up, it's often a warning sign.
Unusual Tire Wear: Uneven wear on your tires could be a result of failing wheel bearings affecting your alignment.
Mileage Milestones
Some car manufacturers and mechanics suggest mileage milestones as a good time for inspection:
Every 30,000 Miles: It's advisable to have your wheel bearings inspected roughly every 30,000 miles, though this can vary based on your vehicle and driving conditions.
100,000 Miles: Many modern wheel bearings can last up to 100,000 miles before requiring replacement, but it's best not to push your luck.
Important Events That Trigger Replacement
Certain situations can cause premature wear and may require immediate replacement:
Accidents: Even minor fender-benders can cause wheel bearings to get damaged.
Potholes and Rough Roads: If you drive regularly on poorly maintained roads, your wheel bearings may wear out faster.
Water Exposure: Driving through deep water can cause water to seep into the bearings, leading to corrosion and failure.
Is It OK to Replace Just One Wheel Bearing?
While it might seem economical to replace only the damaged wheel bearing, it's generally a good idea to replace them in pairs (either both front or both rear).
Uniform Wear: Replacing in pairs ensures that both wheel bearings will likely wear out at the same time.
Cost-Effectiveness: You save on labor by replacing both at once, as many of the same components have to be removed for both.
Cost vs Safety
Short-Term Savings: You might save a little by not replacing a seemingly fine wheel bearing, but…
Long-Term Risk: …the risk of sudden failure and additional damage to other components could end up costing you more, both financially and in terms of safety.
Other Questions to Consider
Can You Drive With a Bad Wheel Bearing?: It's technically possible, but it's highly unsafe and could lead to more severe damage.
What is the Life Expectancy of a Wheel Bearing?: On average, they last between 85,000 and 100,000 miles, but this varies depending on the make of the car and driving conditions.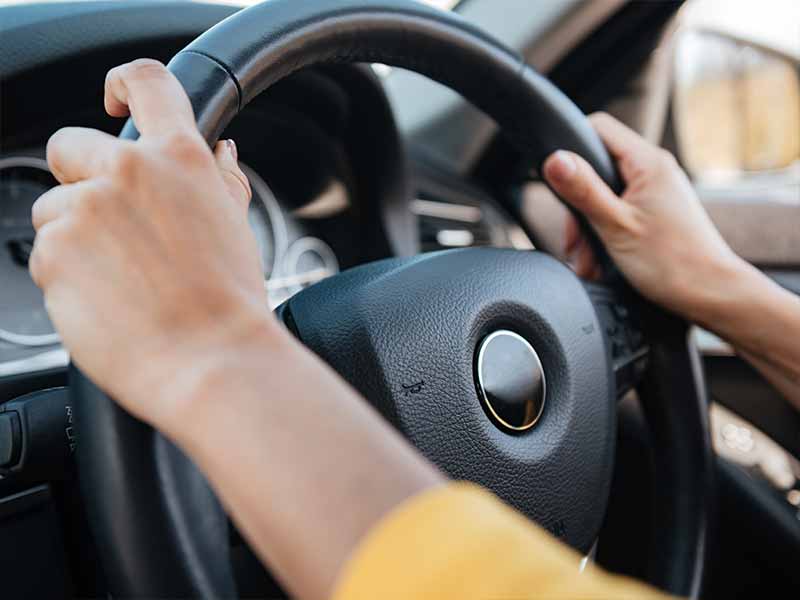 What Happens When Wheel Bearings Go Bad?
Recognizing the early signs of a worn wheel bearing can save you from more serious problems down the road. Here's what to look out for:
Noise: One of the first indicators is noise. A humming, growling, or roaring sound that increases with speed is often a sign of a bad wheel bearing.
Vibrations: A failing wheel bearing can cause your steering wheel to vibrate, which is more noticeable as you speed up.
Loose Steering: The steering wheel might feel looser than usual, making your vehicle harder to control.
The Risks of a Failing Wheel Bearing
Ignoring these early signs can lead to bigger issues:
Loss of Control: A completely broken wheel bearing can cause the wheel to lock up or even come off, leading to a loss of control over the vehicle.
Damage to Other Parts: A failing wheel bearing puts extra stress on nearby parts, like the axle and the wheel hub, causing them to wear out faster.
What Causes Wheel Bearings to Fail?
Wear and Tear: Like any part of your car, wheel bearings wear out over time, especially if you drive on rough roads a lot.
Lack of Lubrication: Bearings need to be well-lubricated to function correctly. If not, they can wear out more quickly.
Water and Dirt: If water and dirt get inside the wheel bearing, they can cause it to corrode and wear out faster.
Tests for a Bad Wheel Bearing
If you suspect your wheel bearings are bad, here are some tests you can do:
The Drive Test: Drive at a consistent speed and sway your car gently from left to right. If the noise changes pitch or volume, it's likely you have a bad wheel bearing.
The Jack Test: With your car safely jacked up, try to rock the wheel back and forth. Excessive play might indicate a bad wheel bearing.
Professional Inspection: The surest way to confirm a bad wheel bearing is to have a qualified mechanic inspect it.
How Does it Affect Driving?
Poor Fuel Efficiency: Bad wheel bearings make your wheels create more friction, causing your engine to work harder and reducing fuel efficiency.
Uneven Tire Wear: Failing wheel bearings can also cause your tires to wear unevenly, which will require them to be replaced sooner.
Resources
Below are some links you may find helpful when learning about tires
Final Thoughts
Costs can vary significantly based on a multitude of factors such as the type of wheel bearing, location, and service provider. Yet, understanding the signs of worn or failing wheel bearings can empower you to make informed decisions before a minor issue becomes a major problem.
Good luck and happy motoring.