Ever wondered why your car's manual specifies a certain tire speed rating, or why one friend swears by H-rated tires while another won't drive without V-rated ones? The world of tires is more than just rubber—it's about performance, safety, and matching your ride to the road.
Tire Speed Rating V Vs H

Tire speed ratings, represented by letters like H and V, indicate a tire's maximum safe operating speed. H-rated tires are designed for speeds up to 130 mph, while V-rated tires can handle up to 149 mph.
In this article, we'll dive deep into the nuances of tire speed ratings, particularly H vs. V, demystify common misconceptions, and guide you in making the best choice for your vehicle and driving style.
Let's take a closer look.
Basics of the Tire Speed Rating System
Alright, let's break down the world of tire speed ratings. At first glance, it might seem like a bunch of random letters and numbers thrown onto the side of your tire. But trust me, each letter is quite important. They're not just there for show; they tell you a lot about how fast you can safely drive on those tires.
What is a Tire Speed Rating?
A tire speed rating is, quite simply, the maximum speed a tire is certified to handle safely. It's there to ensure you're not pushing your tires beyond their safe limit. Think of it as the tire's top speed.
Why Do We Even Need a Speed Rating?
Great question! There are a few big reasons:
Safety First: This is the big one. If you drive faster than what your tire's speed rating allows, you're at a higher risk of a tire blowout. Nobody wants that.
Vehicle Performance: Different vehicles are designed for different speeds. A sports car needs a tire that can handle higher speeds compared to, let's say, a minivan.
Legal Speed Limits: Speed ratings also keep drivers in check with the legal speed limits of their country or state. If a tire is rated for super high speeds that you're never going to reach (thanks to speed limits), it might be an unnecessary purchase.
How to Spot the Speed Rating on Your Tire
Finding the speed rating on your tire isn't some kind of treasure hunt, promise! Here's what you need to do:
Check the sidewall of your tire. You'll see a lot of numbers and letters. Look for something like "205/55R16 91V".
The speed rating is usually the last letter. In the example above, the "V" is the speed rating.
Different Speed Ratings: It's Not Just H and V
While our main chat is about H and V ratings, there are other ratings too, from A to Z (with some letters skipped). Here's a quick peek into a few:
T: Up to 118 mph – Common for family sedans and vans.
H: Up to 130 mph – Found on many passenger cars. We'll dive deep into this one soon.
V: Up to 149 mph – High-performance stuff! More on this later.
Z: 149 mph and over – The speed demons of the tire world.
Delving into Specific Speed Ratings: H and V
Ah, the heart of our discussion: H and V ratings. These two are kind of like the popular kids in the tire speed rating world, especially when we're talking about passenger cars and some sportier models. Let's get to know them better.
H-rated Tires
Definition: H-rated tires are built to handle speeds up to 130 mph. That's pretty speedy, right? But in the world of high-performance sports cars, it's considered mid-range.
Where You'll Find Them:
Sedans
Family cars
Some SUVs
Basically, a lot of everyday vehicles on the road.
Is an H Speed Rating Good?
Absolutely! For the average driver cruising around town or hitting the highway, H-rated tires are reliable and safe. They're designed to match the performance and safety requirements of most cars, keeping in line with maximum highway speed limits.
V-rated Tires
Definition: Ready for some action? V-rated tires can safely handle speeds up to 149 mph. Remember, that doesn't mean you should be driving that fast! It just means the tire can handle it.
Where You'll Find Them:
High-performance cars
Sporty sedans
Some luxury vehicles
Is a V Speed Rating Good?
You bet! If you've got a car designed for a more spirited drive or one that demands higher performance, V-rated tires are your go-to. They offer a balance of speed, performance, and safety for cars that have a need for speed (within legal limits, of course).
Choosing Between H and V
Alright, so here's where the rubber meets the road (pun totally intended). When deciding between H-rated and V-rated tires, it's not just about speed. It's also about how the tire feels when you're driving, its grip, handling, and overall performance. Some drivers might notice the difference; others might not. But always remember to choose the rating that's best suited for your vehicle and your driving habits.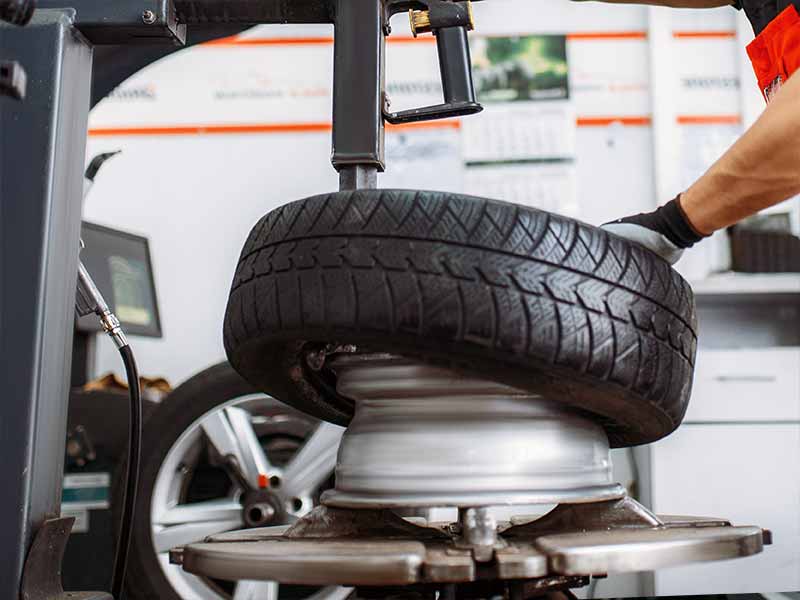 Practical Implications: H vs. V
When we're shopping for tires, it's not just about how fast they can go. There's a whole lot more under the hood (or, in this case, the tread) to consider. Let's break down the real-world differences and implications when choosing between H and V.
Can I Use V-rated Tires Instead of H?
Ah, the age-old question. Here's the scoop:
Pros:
Better Handling: Generally, V-rated tires might give you a better grip on the road, especially during quick maneuvers or in high-speed situations.
Higher Speed Ceiling: While you might not be zooming around at 149 mph, having that extra buffer can be comforting for some drivers.
Cons:
Cost: V-rated tires can be pricier. If you don't genuinely need them, you might be spending extra cash unnecessarily.
Possible Overkill: If you're just driving the kids to school or commuting to work, V-rated tires might be a bit much for your needs.
Can I Use H-rated Tires Instead of V?
Flipping the script, let's see if going from V to H is a good idea:
Pros:
Cost-Effective: H-rated tires might be easier on your wallet, both in initial cost and in terms of wear over time.
Optimal for Everyday Driving: If you're not pushing your car to its performance limits regularly, H-rated tires should serve you well.
Cons:
Lower Speed Limit: If you've got a car designed for high performance and occasionally want to let it rip (safely and legally, of course), H-rated tires might hold you back a bit.
Mismatch with Vehicle Design: Some vehicles are specifically tuned for higher performance tires. Using H-rated tires on them might not give you the best driving experience.
Bottom Line: Match Your Driving Style
It all boils down to this:
Know Your Drive: If you're mostly cruising highways, city streets, and the occasional country road, H-rated tires will probably serve you well.
Performance Matters: For those who own sportier cars or like to feel every curve of the road, V-rated tires might be the better choice, especially if your vehicle came with them as standard.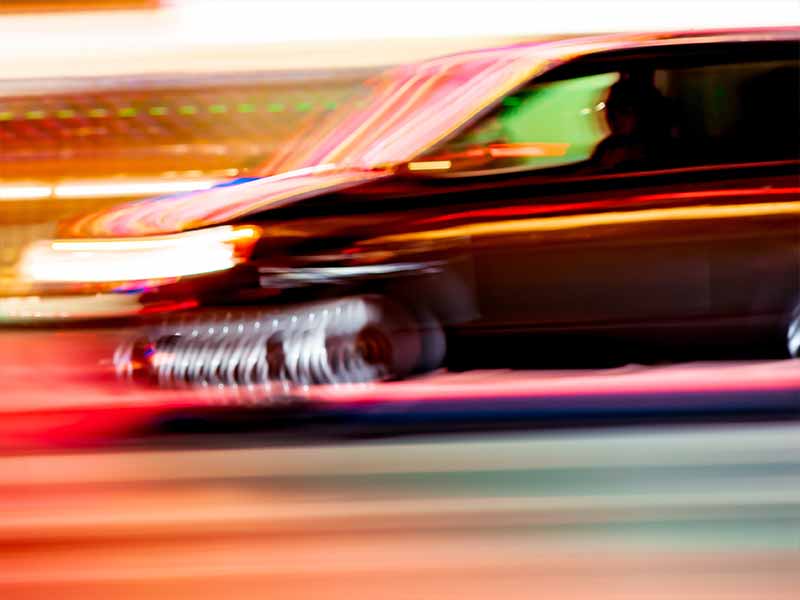 Tire Longevity and Maintenance: H vs. V
So, we've talked a lot about speed and performance, but what about the lifespan of these tires? How often will you be visiting the tire shop? Let's break down some myths and facts.
Do H or V-rated Tires Last Longer?
The million-dollar question! Or at least, the several-hundred-dollar one. Here's what you need to know:
H-rated Tires:
Durability: Typically designed for everyday driving, they tend to have a balanced design that considers both performance and durability.
Lifespan: While many factors can affect tire lifespan (like driving conditions, tire maintenance, and more), H-rated tires often offer a good lifespan for their price.
V-rated Tires:
Performance Over Longevity: V-rated tires are built for performance, which means they might wear out faster, especially if you drive aggressively.
Lifespan: They might not last as long as H-rated tires, especially if you push them to their performance limits often.
Regular Maintenance: A Key Factor
Regardless of whether you choose H or V, regular maintenance is your golden ticket to longer tire life. A few tips:
Regular Check-ups: Get your tires inspected by professionals, especially if you notice any abnormalities.
Rotate, Rotate, Rotate: Regularly rotating your tires ensures even wear, helping them last longer.
Pressure Matters: Keep them inflated to the recommended PSI. Under or over-inflated tires can lead to uneven wear and reduced lifespan.
Other Factors Affecting Lifespan
Driving Habits: Hard braking, rapid acceleration, or sharp turns can all reduce tire life.
Road Conditions: Rough roads, potholes, or frequently driving on unpaved surfaces can be tough on tires.
Load: Overloading your vehicle consistently can also decrease the lifespan of your tires.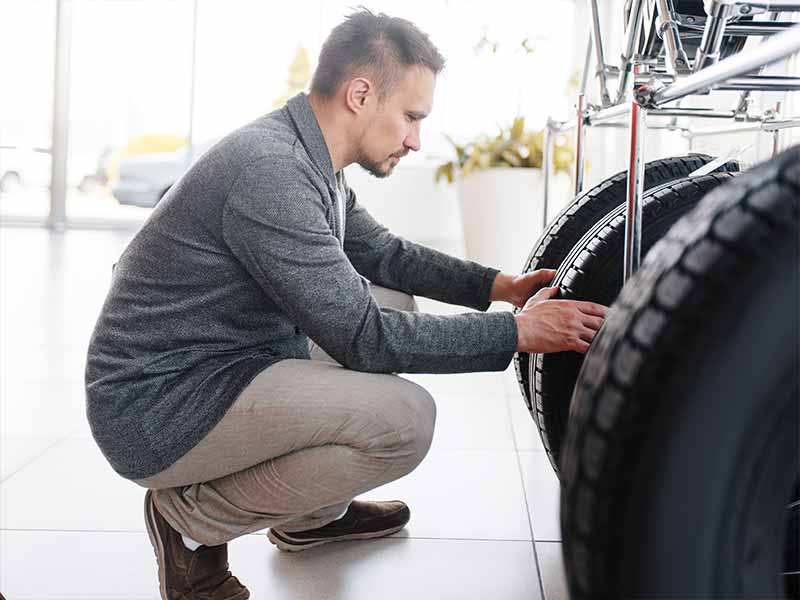 Final Considerations: Making the Right Choice
Alright, folks, we're nearing the finish line. By now, you've got a lot of information on H and V-rated tires. But, before you make your final call, let's run through some last crucial things to consider.
What's Your Car's Manual Say?
Your car's manual isn't just a thick book that takes up glove box space; it's a treasure trove of guidance!
Manufacturer's Recommendation: Automakers know their cars best. They've tested them with various tires and will have recommendations on speed ratings.
Sticking to the Manual: If you deviate from the recommended tire speed rating, you might compromise ride quality, handling, or even safety.
Think of Your Environment
Your surrounding environment plays a huge role in your tire choice:
Climate: If you live in an area with extreme temperatures, your tire needs might differ. Some tires handle hot asphalt better, while others are suited for colder climates.
Road Conditions: Smooth city roads or rough country terrains? Your everyday driving conditions matter.
Budget, But Don't Skimp on Safety
We all want a good deal, but remember:
Quality Over Price: It's tempting to go for the cheapest option, but sometimes, you get what you pay for. Ensure your choice provides both value and safety.
Long-Term Value: Consider the tire's expected lifespan. If you pay a bit more for a tire that lasts longer, it could save you money in the long run.
Consult the Experts
Still unsure? That's okay!
Local Tire Shops: These folks live and breathe tires. They can offer guidance tailored to your specific needs.
Online Reviews: Hear what other drivers have to say about their experiences with H and V-rated tires.
Resources
Below are some links you may find helpful when learning about tires
Final Thoughts
Choosing between H and V-rated tires isn't just about speed—it's about understanding your vehicle, your driving habits, and the demands of the roads you travel.
H-rated tires are tailored for speeds up to 130 mph and are often seen as the everyday driver's reliable choice.
V-rated tires, designed for speeds up to 149 mph, bring a touch of sporty performance and precision, often preferred by enthusiasts and certain luxury vehicles.
No matter your choice, always prioritize safety, consult your vehicle's manual, and remember that proper tire maintenance can prolong the life and performance of any tire.
Good luck and happy motoring.